Business ties between Rome and Islamabad continue to strengthen as the two nations look to capitalise on their respective talents
By Darren Parkin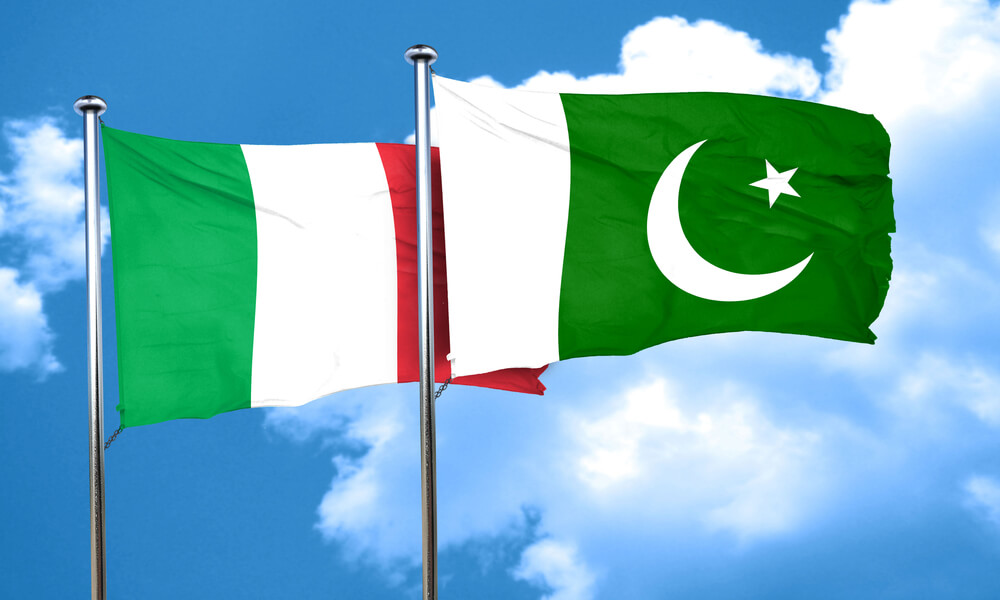 A TRADE deal between Italy and Pakistan is set to pave the way for further growth between the countries.
The unlikely trade partners have had an informal agreement for more than a decade, but ministers from Rome and Islamabad are keen to sign up to long-term commitments for an official partnership.
Bilateral trade has grown impressively along the 7,000km trade route which saw some €907m of business pass between the nations in 2013. That figure rose to €1.2bn in 2015, before edging over the €2bn mark for 2016/17. It is understood 2017/18 will considerably eclipse the previous financial year in terms of cash exchanges.
In a recent official visit to Rome, Pakistan's Secretary of Commerce – Muhammad Younas Dhaga – spent two days preparing a trade deal with his Italian counterpart.
It is expected the agreement will pave the way for duty free access for Pakistani products into the Italian market and, therefore, stimulate more growth in trade links.
Both sides anticipate an increase of 35% in bilateral trade over the next three years.
Italy's beleaguered car industry is one area where trade ministers from Rome are keen to explore opportunities with Pakistan, and delegates have already visited areas around Islamabad with a view to creating several manufacturing centres.
Ghulam Murtaza Khan Jatoi – Pakistan's Minister for Industries and Production – recently held detailed discussions with Guiseppe Zampini, president of Ansaldo Energia (one of the world's largest engineering companies) to look over factory plans.
The minister told Pakistani news agencies that he expected Italy's manufacturing and automobile industries to be investing heavily in Pakistan during the coming years.
"Industries for new technology can be easily set up in Pakistan," he said.
"Pakistan, with an investment-friendly atmosphere, offers attractive opportunities for foreign investment including joint ventures, and there is a tremendous potential for foreign investments."
Italian delegates are expected to be out in force in Karachi for the upcoming EXPO Pakistan later this month which promises to be a showcase of the country's business and entrepreneurial talent.
Representatives from both countries will also be attending the much-anticipated gathering of the Italy and Pakistan Joint Commission which is set to take place in January 2018 in both Rome and Islamabad.