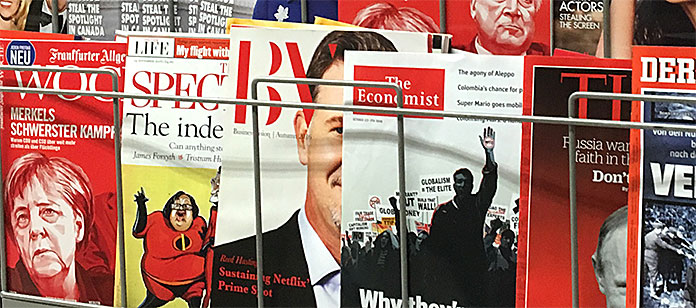 Click here to download the full Business Vision Media Kit.
Click here to view the current issue of Business Vision print journal.
Editorial
Business Vision (BV) is produced quarterly with the seasons and reports on corporate Leadership, International finance and economics. The editorial emphasis is on innovation and the identification of outstanding business ideas in action. BV is headquartered in London but has a global orientation and the magazine is distributed throughout the world. The BV editorial team ensure that readers better understand the opportunities for sustainable business success through the thought leadership and direct business experience of some of the world's top minds.
Global Distribution
BV is a paid subscription publication distributed to business leaders, managers, academics, students and a general interest audience. The print journal benefits from a controlled circulation reaching 1,000 of the most senior executives at the world's largest companies with copies delivered direct to the offices of named individuals. The bonus distribution at exhibitions, events and conferences around the world is significant and growing year-by-year.
Readership
Approximate Readership: 145,000 copies per quarterly issue
Readership by region
Europe 27%
NAmerica 17%
MidEast 15%
LatAm 14%
AsiaPac 14%
Africa 13%
The BV audience
27% C suite executives and established corporate leaders
38% Senior Management
15% Business management students
12% Academia
8% General Interest
Subscription Costs
Standard cost per quarterly issue £9.95 / Eu 14.95 / US$15.95
Special offer: £39.80 per annum delivered UK / £54.80 delivered overseas