TIMES change, and BV is changing with them.
For several good reasons — sustainability, waste-reduction, and a changing business environment among them — we are moving to an online-only format, starting with this summer issue.
Without print overheads, we can slim down our operation — but boost coverage of the battlers and business pioneers we have always championed: go-ahead businesses striving to protect the environment as well as enlivening the economy, entrepreneurs, SMEs, charity groups and major corporations we see as "doing the right thing" and bringing adventure to the business world.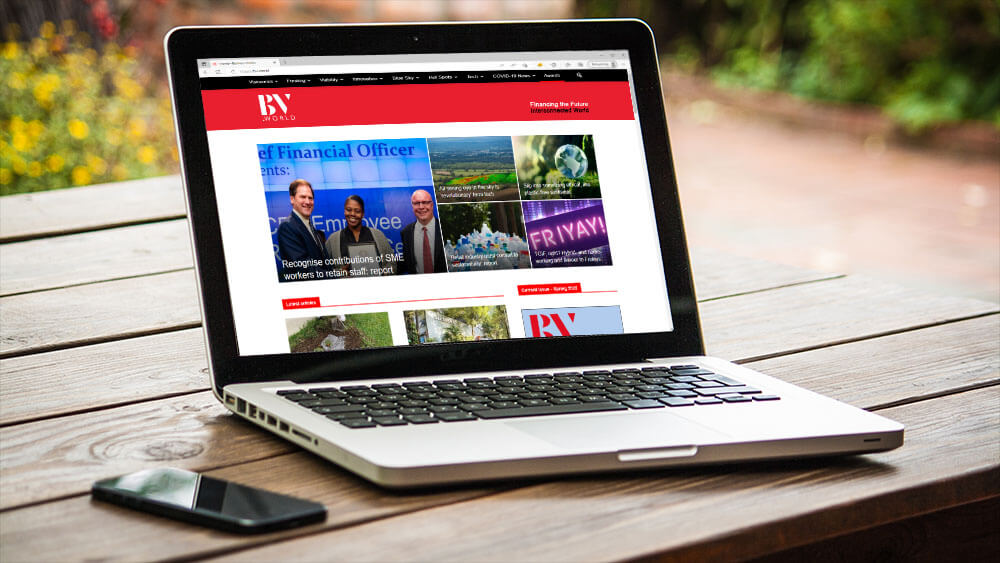 We will continue to operate on a quarterly basis in that our stories and coverage will be reflected by a seasonal cover — but instead of appearing in a glossy, 100-page-plus publication four times a year, the behind-the-scenes tales of derring-do and innovation will be featured on our website. They will appear at regular intervals each week — increasing our coverage rate — and remain permanently accessible via online links for readers and featured companies who wish to share their time in our modest limelight with partners and prospective clients.
The BV Awards programme, of course, continues unabated. We give recognition to individual and corporate expertise, enterprise, environmental concern and commitment to the UN's Sustainable Development Goals, ESG, and CSR. Winning organisations will receive their praise via the same format, but trophies will continue to be presented in physical form. Not everything can, or should, be virtual. The back-catalogue of previous print issues will also remain permanently accessible.
This is an experiment, and one about which we are excited. We hope it resounds well with you, the reader, and we welcome — as always — your input and feedback. Industry insiders are welcome to share their insights, news, challenges — and complaints — by contacting editor Hal Williams on the same BV email: [email protected].
We hope the hiatus in our publication schedule, while we have been fine-tuning our new format, has not discouraged the many experts whose submitted articles have been held back. They have been preserved in virtual aspic for use on the colourful home page operated by pictures editor Richard Thomas ([email protected]). BV's regular industry contributors — and in-house journalists Heather Leah Smith ([email protected]), Jason Agnew ([email protected]), Richard (wearing his EV News hat) and Hal Williams — are not dropping the ball.
We're just kicking it towards goals we see as increasingly important: sustainability, ease-of-use, accessibility, immediacy and import. We're enjoying the game, and we hope you are to.
Don't hesitate to contact us with comment, submissions, photographs and media releases. Write in the first instance to [email protected].
Happy Summer — and happy reading.
Hal Williams
Editor