A new Spanish firm hopes to end agricultural plastic waste with an environmentally friendly product. HAL WILLIAMS speaks to the founders…
PLASTIC is pretty much public enemy number one on an increasingly polluted planet. Microplastics have worked their way into our seas, polar ice caps, even our most isolated mountain ranges — and our bodies.
And let's not even get started on the macro side of the problem, the polymer purgatory of the Pacific Ocean's great plastic gyre where the world's wrappers, bottles, containers and general detritus form a country-sized floating island of trash.
As companies around the world strive to keep a focus on sustainability and the environment, one new firm is happily churning out single-use plastics — with a totally clear conscience. Spain-based Polyzme Tech SL has come up with a game-changing technology that will allow the agricultural sector — and others — to have their cake and eat it too.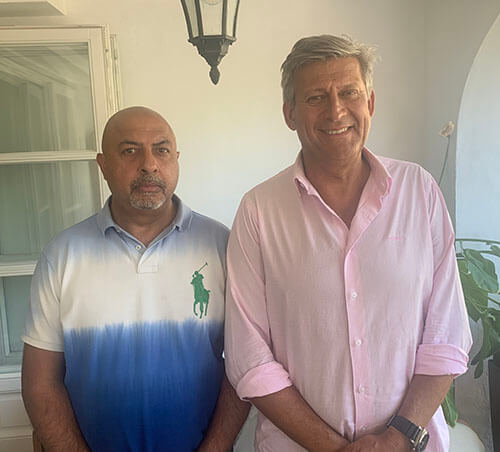 Founders Carl Schafer, Jay Rai, Gonzalo Fernandez, and technical advisor Narinder Bharj (along with co-founders, Gonzalo Fernandez Garcia and Isidoro Espejo Jimenez) have combined their expertise to market and distribute a peptide-and-enzyme blend which, when incorporated in the process of "blowing" polyethylene, biodegrades polymers — leaving no waste and no trace, other than increased biomass in the soil.
"The technology developed is the only non-bioplastic material that's achieved a certified status in soil conditions," says Schafer. (It is accredited under ISO 17556:2019.)
The technology can biodegrade standard polymers. It's a material designed to create plastic with a finite life, while also being fully recyclable. Polyzme can manage biodegradation time depending on soil conditions, the thickness of the enzyme-infused mulch film, and which crop is under production.
"Our additive is based on plant enzymes and proteins," Schafer says. "This acts as a catalyst for the natural process of microbial biodegradation in soil, based on aerobic standards in normal environmental conditions."
"Our films are designed to reduce material thickness — and no recovery or disposal processes are required. Besides giving a finite life to the film, no microplastics are left in the soil and the overall biomass increases due to the microbial activity generated by the enzyme."
Thirsty and delicate crops such as strawberries grow best when the roots are protected by a layer of plastic. The film helps prevent soil from clumping and traps moisture and heat, which limits the loss of plant nutrients. Plastic mulch is the most restrictive and effective in these terms, and it pairs well with drip irrigation systems; the problem has always been the polluting potential of the plastic itself. By using a plant-based enzyme in the production of the plastic sheeting, Polyzme has created a cover that simply biodegrades into the soil.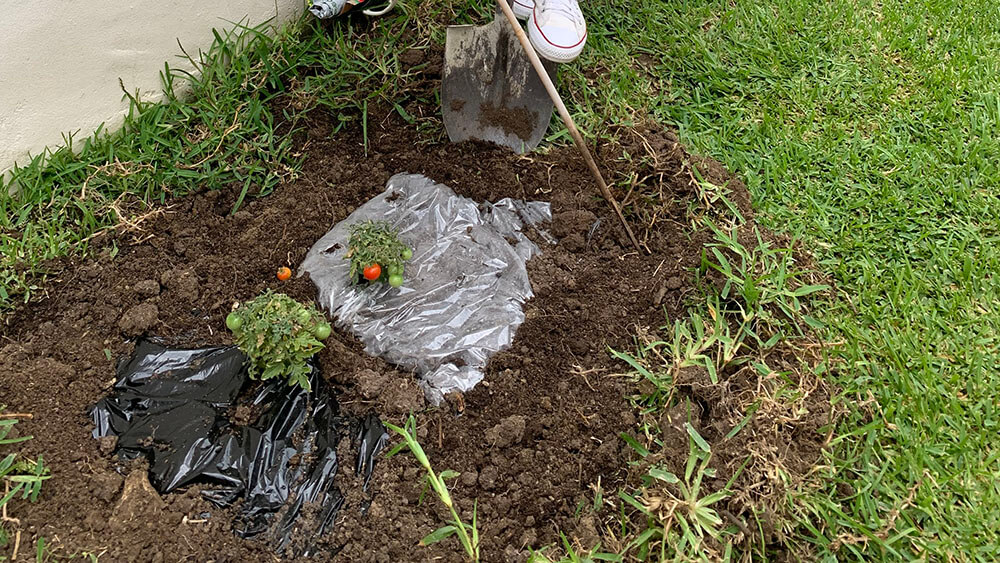 Polyzme claims a 50 to 70 percent cut in water use, and a 30-50 percent increase in crop yields — without the increased use of chemical fertilizers. Soil erosion is cut, weed growth is kept to a minimum, and no plastic removal is needed at the end of a growing season, minimising labour costs and plastic waste. The mulch film is 100 percent biodegradable, and the product lifecycle is fully managed.
The Marbella-based firm has applied for EU grants but is so far powered by private funding. There are six employees, a number Schafer says will double in the coming year. The first production run has been completed and the mulch film is being tested at various locations to assess its performance under differing climatic conditions and soil quality.
"We've secured production capacity with industry manufacturing leaders," Schafer says, "and completed the initial production. We're now looking at expanding this and we're working with various partners in the Almeria and Cordoba regions of Spain. We're holding constructive talks with ASAJA-Córdoba, and Valencia and Cordoba Universities." A meeting with Hugo Morán, Spain's Secretary of State for the Environment, is scheduled later this summer.
"There are many potential additional applications, such as a liquid enzyme that could target for existing waste material on land," Schafer says. "It could be applied across sectors, but for the moment our main focus is the on the agriculture and food industries. We already have a market-ready product used over many years but as climatic conditions as well as soil conditions vary, we're fine-tuning the rate of biodegradability for each crop category across Spain and other countries in Europe."
The present is rosy — and the founders are confident Polyzme is looking to a bright future.