Q&A with Banco Ripley Perú CEO René Emilio Jaime Farach
BV: How do you evaluate Banco Ripley's performance in banking?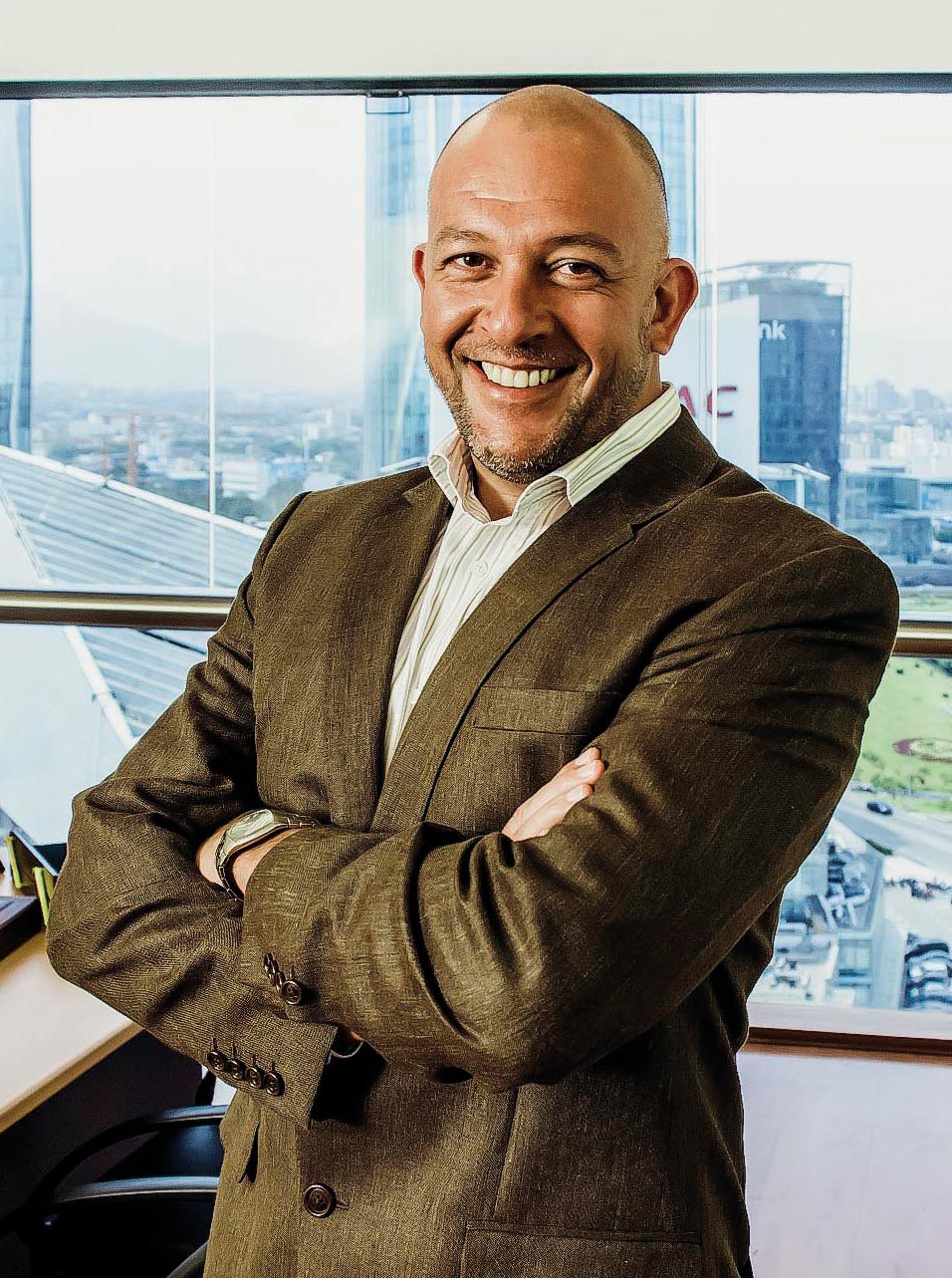 René Jaime: Our bank is growing step-by-step at a steady pace, maintaining the confidence of the investors and of our clients. This has allowed us to improve the level of work environment satisfaction, maintaining our Great Place to Work (GPTW) ranking in Peru.
We have also improved the recommendation index of our clients, reaching our highest-ever level. We have achieved excellent performance in risk management and collections, and we finish this fiscal year with a portfolio growth, due to the strong commercial impulse of recent months.
In general, we have continued to grow as an organisation, strengthening and enriching our culture. All of this helps us to recognise that today we are a better bank than we were a few years ago. Still, we remain committed to move forward to be the bank we want to be.
BV: How quickly and easily do you respond to the advice, suggestions or criticisms from employees, clients or collaborators?
René Jaime: We have implemented a "Satisfaction Survey" for all our clients, where we communicate with them to evaluate the service they have received. If the result is not satisfactory, we assign it to the agency's manager, and within 72 hours, the manager will communicate with the client and provide a solution or respond to suggestions or criticism.
For claims that by law must be answered within the first 30 days of its filing, we have achieved an average of eight days for the resolution/response.
For our collaborators, we have quarterly tests based on the GPTW methodology, and a simple survey that allows our collaborators to express themselves and helps us to learn what is best for our working environment. These surveys involve employees at all levels, allowing them to express themselves about their reports, peers, collaborators and supervisors.
BV: What changes have you seen during your time as CEO?
René Jaime: The young millennials of today will be the most banked population in coming years. Banking through technological means is a mandatory evolution, which in the next few years will enhance financial inclusion.
It is important to highlight that Peruvians still want to look you in the eye when they ask for a credit. But new entrants to the world of financial consumption, such as young people, already live digital experiences and will become the new consumers of financial products.
BV: What achievements are you most proud of in your time as CEO? What challenges have you faced?
René Jaime: Having achieved a team that works with discipline and commitment. They are responsible for the advances of the bank. I feel very proud to be part of them. We have also achieved other achievements that make us feel proud.
The renewal of the certification granted by the entity in charge of oversight of banking and insurance operations or SBS (in Spanish) for an excellent management of our Operational Risk is one. We're proud of the beginning of the digital transformation process, that to date has achieved almost 60,000 downloads of our mobile app. And we have been recognised by a British magazine of world prestige as the Best Commercial Bank in Peru
Likewise, we consider that innovation in social networks is a challenging task of great importance to which the bank is committed. We visited the Facebook and Google offices in San Francisco and Silicon Valley to continue acquiring knowledge on innovation and digital trends.
BV: What attributes and skills do you bring to the table, as CEO, and what attributes does the bank have as an entity?
René Emilio Jaime Farach: My greatest contribution is having achieved a shared vision of the future for Banco Ripley Perú with our team, having given them goals that challenge them and the freedom to demonstrate that they can overcome the challenges.
They are the great heroes of our success.