By ROSS SEYCHELL
IT'S BEEN a year since the UK entered the biggest — and longest — remote-working experiment in history. But with the vaccine rollout well underway and the roadmap to recovery on track, businesses and employees are now more seriously contemplating the return to the office.
While some larger companies have provided more clarity over their future working policies, many businesses are still working out what their future will look like, while navigating the various legal and social practicalities.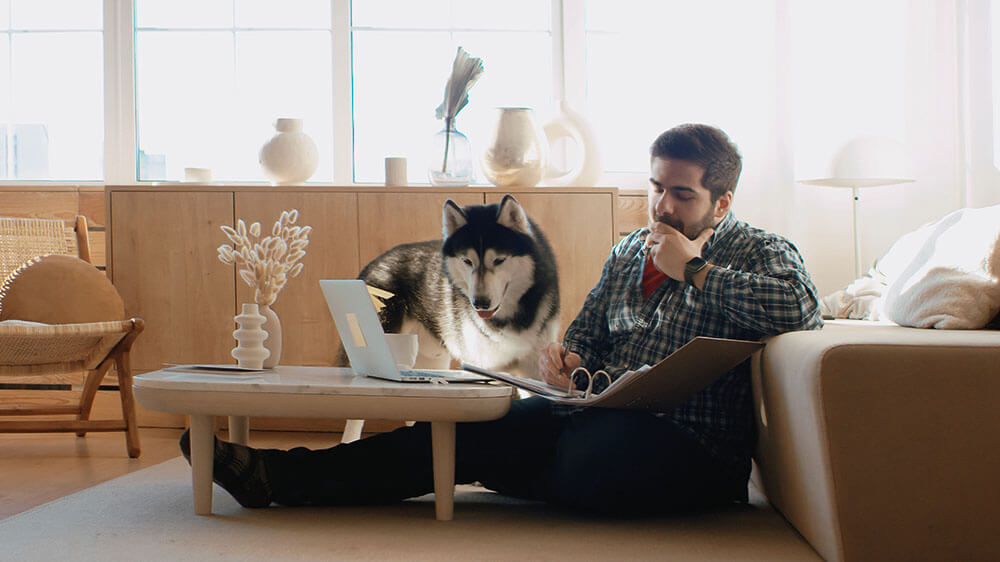 Listen to your people
Ways of working have changed forever and as returning to the office becomes more of a reality, businesses need to decide sooner, rather than later, what their new working model will look like.
But this decision-making process cannot just take place at the top level without understanding the new priorities and expectations of the people that make up a business.
Now more than ever, businesses must listen to their people to design future ways of working that enable everyone to thrive. If managers fail to work with staff and consider their preferences, businesses risk damaging company culture and talent will vote with their feet.
Hybrid must be inclusive
People are any business's greatest asset, so employers must ensure that new working policies empower their people to do their best work.
Where businesses are planning for a hybrid model, in particular, inclusivity should be a key focus. Employers must ensure that their new philosophy includes everybody regardless of where they choose to work. From team meetings, to informal chats and work socials, there will be plenty of opportunity to unwittingly make people feel left out or forgotten.
Businesses should proactively incorporate inclusivity policies as part of any hybrid working model to avoid creating feelings of resentment, or even discrimination.
Identify legal challenges
When planning for change, businesses must also ensure they do their due-diligence and mitigate potential legal issues that new ways of working could cause to arise.
If someone is working at home, do they have the equipment and set up they need to work safely? Will they need to consider tax or insurance if working abroad for periods of time? Can you ensure that someone working at home gets the same progression and development opportunities as someone working in the office?
Commit then communicate
Whether they want a hybrid, remote-first, or traditional office-based model, employers mustn't bring their employees back into the workplace until they have a return-to-work plan that lays out clear guidelines and makes employees' safety a priority.
And they need to communicate this strategy early on – after all, people have had enough of uncertainty.
Being transparent about expectations will allow employees to prepare for new ways of working, whatever they may be.
In 2021, adapting to the new world of work will be one of businesses' biggest challenges. And the stakes are high for all those involved. But alongside this challenge comes an opportunity.
If businesses are proactive, thoughtful and thorough in their approach, they have the chance to re-write a new era for employee experience.
Ross Seychell is chief people officer at Personio