All good things must come to an end, but just as the propulsion industry was preparing to write off the iconic brand of Rolls-Royce, the manufacturer decided it had plenty more miles left in the air…
By Darren Parkin
FEW brands characterise quality manufacturing quite like Rolls-Royce. Its very name is almost symbolic as the pinnacle of engineering excellence.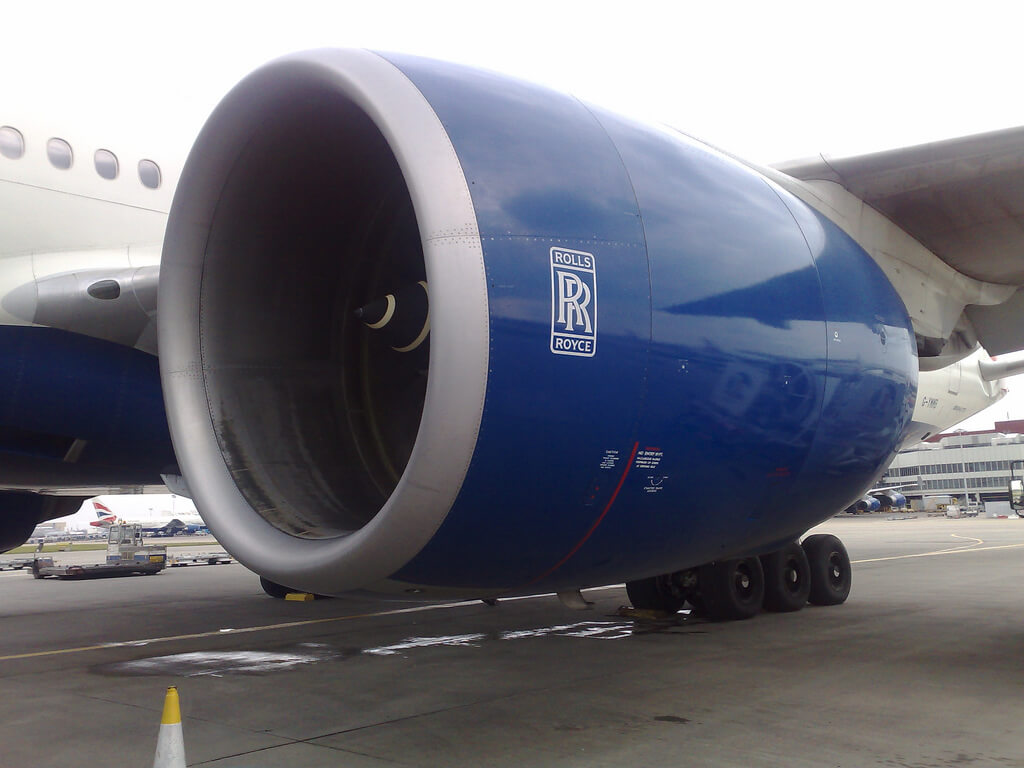 Yet, for all its enduring heritage, Rolls-Royce has been a company sailing far too close to rocks which have scuppered the hulls of many great institutions in recent times. Only last year, the emblematic firm posted a loss of £2.15bn – a depth of liability which could easily have paved the way for collapse.
However, the half-year results for 2017 – delivered by a measuredly triumphant Warren East (Rolls-Royce's CEO since July 2015) reveal a pre-tax, forecast-busting profit performance of £1.94bn. The six months to the end of June 2017 show a reported revenue of £7.57bn – up £6.46bn on the previous year.
It's quite some turnaround, even if East is relying on currency movements. Rolls-Royce's accounts offices are sitting on a hefty 'hedge book' of international exchange contracts which secure an impressive financial force-field around the company, thus shielding it from the ups and downs of international currency turmoil. Couple that with the largely unexpected strengthening of Sterling, and Rolls-Royce's assets enjoyed a £1.4bn shot in the arm.
Casting aside the modesty and the financial jiggery-pokery, the figures still look remarkably impressive.
Even with a light brushing of Tippex over the currency movements, revenue was up some 6% at £6.87bn, with pre-tax profit still smiling above the clouds on £287m – an astonishing 148% gain. Add to that the fact that most of the company's aviation transactions are carried in US dollars, and you have a winning formula.
The only fly in the ointment was free cash flow (a measure of how much wealth a company produces once outgoings have been deducted) which showed Rolls-Royce was continuing to spend more money than it was making. Encouragingly, however, this figure was a mere shadow of the negative £414m of 2016.
Progress is progress, and, on that basis, Rolls-Royce has finally begun to find its form. And it will need to at that – Warren East has set a target for positive free cash flow to be hitting £1bn by 2020.
It seems wildly ambitious, but given the extraordinary contrast in fortunes for Rolls-Royce, it mustn't be laughed off as a dream too far.
Despite his almost painful modesty and seemingly passionate desire to shake off any notion of genius, Warren East must take the lion's share of credit for what is shaping up to be a startlingly good year for the brand.
In typically diffident mood, he described the half-year figures as 'encouraging year-on-year operational progress'.
"Civil Aerospace large engine deliveries increased 27% and we made good further progress improving Trent XWB OE economics, and restructuring savings were ahead of plan," he elaborated.
"Together with a higher than expected benefit from long-term contract accounting adjustments, this resulted in a good set of results, with financial performance ahead of our expectations for the first half.
"Looking to the balance of the year, execution and delivery of a number of important milestones across our businesses will be key to achieving our full year expectations. Our outlook for full year profit and cash remains unchanged."
Although impressed with East's calm authority, many observers have been hoping to publicly see perhaps the mildest hint of an emotional fist-pump from the CEO, although most Rolls-Royce insiders will confirm he isn't one for public displays of celebration.
What can be assumed though, is that Warren East must be extremely pleased with his first two years heading up one of the world's most recognisable brands, and his cool demeanour only brings about an air of ease and confidence in a workforce which has ridden out a string of profit warnings under some dark clouds.
Praise too from market experts has been heaped upon Rolls-Royce, many of whom are mightily impressed with the CEO's smart tactic of under promising and overdelivering.
"It works – just look at how people are talking about Rolls-Royce now as oppose to the way they were being spoken of, say, 18 months ago," industrial analyst Dr Huw Bryce-Williams told Business Vision.
"Rolls-Royce were being written off this time last year, but this is a startling comeback, and they clearly had an ace up their sleeves in the shape of a rainy day hedge fund.
"But you simply can't ignore the message from the top, and the positive influence that is cascading throughout the company.
"Can you imagine if Warren East had stated that Rolls-Royce were forecasting revenue to be up by six per cent, and then it came in, as predicted, at six per cent? Yes, it would still be impressive, but nowhere near as impressive as the impact you can get by underplaying it to forecast four per cent and then blow it away with the six per cent figure – now that's a seriously clever tactician working the audience."
A smart tactician he may be, but East is also clearly a principled operator who practices what he preaches. The company has been gripped by some serious belt-tightening over the last couple of years as it attempts to bring its debts under control, and the CEO has been no exception.
East's austere approach to his own perks has been an eyebrow-raising contrast to former chief John Rishton, whom he replaced.
With his car allowance and the company's private medical insurance, East enjoyed a mere £8,000 in company benefits in his first six months with Rolls-Royce. During a similar period Rishton claimed around £82,000, including claims for a rented London flat and a chauffeur. Throughout 2014, Rishton claimed £151,000 in company benefits on top of his £2.39m salary.
By contrast, East has capped his own salary at £925,000pa, drives himself to work, eats in the staff canteen, and plays the organ in his local church every Sunday.
When you consider that Warren East's annual salary as head of ARM Holdings was about £7.6m when he stepped down after 12 years at the helm to take on the challenge of Rolls-Royce with almost a 90% pay cut, you can't help but think he's not in it for the money – he's clearly doing it for the love of an industrial icon.