CHERRISK, located in Budapest, and its insurance partner, the UNIQA Group,  headquartered in Vienna, have made a splash in the insurance sector with their innovative approach.
The CHERRISK business model is based on a lean operation and works with freelance colleagues, claims experts, marketing, legal and PR partners in Germany.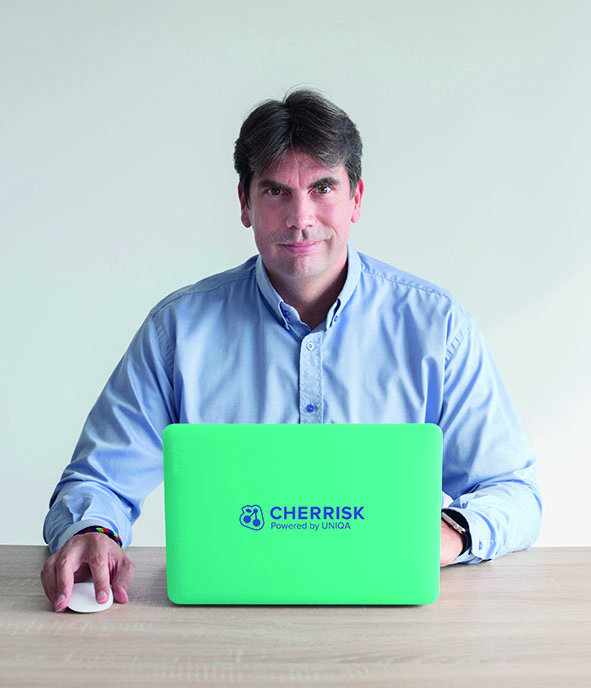 Krisztián Kurtisz was appointed CEO of UNIQA Hungary in 2016. Business Vision asked him about the CHERRISK mission, its origins and its future plans…
BV: How did you come to create CHERRISK? Is it true that it would have been a deal-breaker for your role as CEO of UNIQA if you weren't permitted to launch it?
KK: I accepted the offer of becoming CEO together with getting support for launching CHERRISK.
BV: Why was that so important to you?
KK: I've been working in the insurance industry for over 20 years and seen many faults of  the sector, as well as the potential of how it could positively influence many lives. I decided to create a new model from scratch using a wealth of insider knowledge of the industry.
BV: How receptive was UNIQA at the time of CHERRISK's creation? And how does UNIQA feel about it in retrospect?
KK: UNIQA has been supportive of CHERRISK from the beginning, and now that the model has proved itself the company has come to see an even greater potential for growth. I believe that one effect of CHERRISK's creation has been an overall simplification of the product line: can too much choice be a bad thing?
We live in an era when information is instantly available, and time has become a scarce commodity. We optimise for that.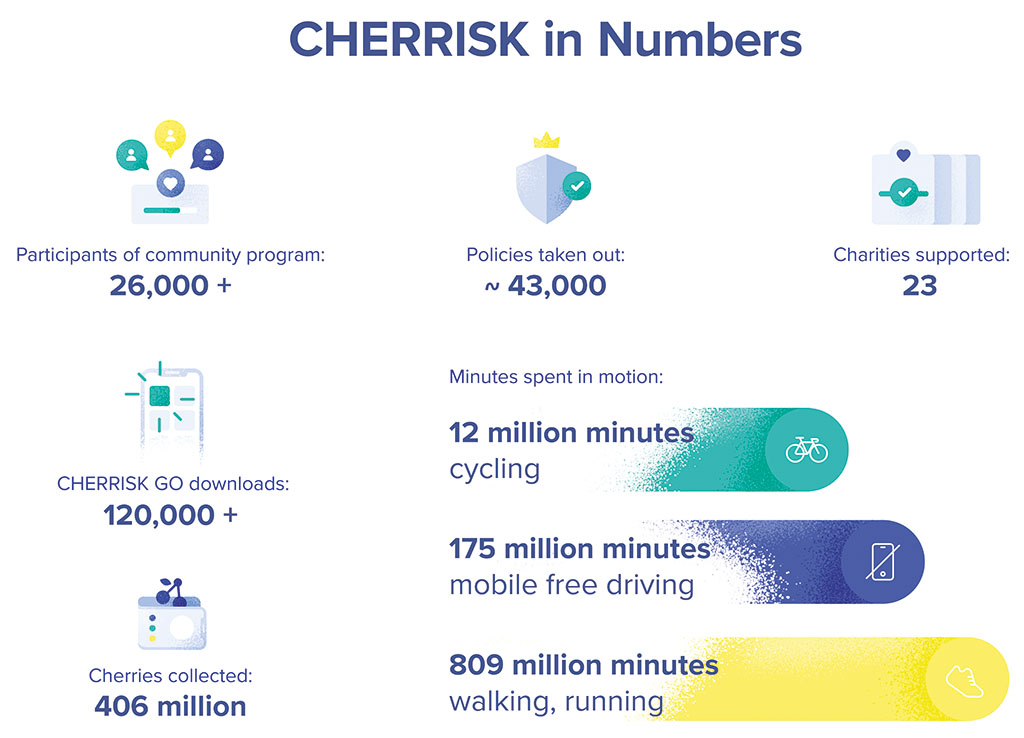 BV: What negative perceptions of the sector have you been made aware of, and how have you addressed those concerns?
KK: We carried out research regarding consumer perceptions and attitudes towards the
insurance sector, and the most general finding was that most people are neutral on the subject.
We wanted to change that and show that insurance is a good thing, it can help people in very difficult situations and maybe even help them to avoid getting into those situations
A good example is the CHERRISK GO app, which rewards drivers who avoid touching their phones. In my opinion, if we manage to prevent just one person from playing with their mobile and running someone over, then we are doing a good job.
BV: What does CHERRISK do differently to other organisations?
KK: Our mission is to help people adapt to the challenges of our ever-changing world. That may be through insurance offerings with our partner or the habit-building lifestyle app, CHERRISK GO, or our Charity Programme. The motivation comes from the building blocks of our company — our team.
BV: You mention a new model, Insurance 2.0: can you expand on that?
KK: The Insurance 2.0 model refers to the core business processes that we designed for the CHERRISK service model. This includes an automated customer care system, where the clients themselves can manage their insurance: any change in personal data or claim reporting. The status of all issues is transparent in one's account, and this self-service allows instant access to information.
The standardised product portfolio means that the CHERRISK insurance products are suitable for many people across numerous countries. The Insurance 2.0 idea is based on a lean organisation, which can service the insurance needs of different markets from one centre. We don't plan to build skyscrapers and large country operations, but rather focus on building a conscious community.
BV: When, and why, was CHERRISK launched? What makes it special?
KK: CHERRISK by UNIQA was launched on September 17, 2018. It's special because of the people who are building it: our team and community make CHERRISK really special.
BV: Tell us about the "cherries" system of rewards…
KK: The CHERRISK GO app is available for anyone to download on a mobile phone, and users can earn cherries for healthy and safe behaviour. The app can detect three types of movement, and users can earn cherries while walking, jogging, biking or driving — without using their phone. These cherries can be used then for cool products, services or discounts provided by our partners or charity.
BV: What charities does the scheme support? Is that list expanding?
KK: We supported 23 charities during the past two years, helping seriously ill children, protecting animals and nature, and much more. We try to focus on current issues where our community can best help. We helped a Hungarian charity to provide food for elderly people in their homes during the Covid-19 lockdown in April, for example.
BV: Has your company been affected by the Covid-19 crisis?
KK: Covid-19 made us live our mission statement every day by having to adapt to new situations. We changed to 100 percent home-office mode and prepared a new country launch in Germany from safe distance.
It was very important for us to help our community with up-to-date, transparent information about the travel situation around the globe — many of them are CHERRISK Travel Insurance customers — in times when things changed fast and information was
confusing.
BV: What does the future hold for the insurance sector?
KK: The traditional life/nonlife division between insurance products is likely to change in the near future to a more customer-centric system with retail and business type of insurances.
The development of retail and business type of insurances will be separated even more, and this might be the guiding principle of new company structures, as well.
Retail products are turning into commodities, which means that the only differentiator will be price — which is then influenced by the efficient cost structure of insurers and a lean operation.
Business insurances will focus on individual risk management of B2B customers  domestically and internationally.
BV: What has been your proudest moment as CEO?
KK: My proudest moment as the CEO of UNIQA Hungary was when the Hungarian customers voted our service the best experience in the Hungarian market after three-and-a-half years of hard work. We achieved this while turning the company from a loss-creating company to a €10m profit-making operation.
BV: What is the secret of good leadership?
KK: Focusing on certain goals at a time, and clear communication. Those are the key ingredients to good leadership for me.