By HEATHER LEAH SMITH
FORBES will release its first 50 Over 50 list in June, focusing on US-based women who have found their calling or reached their professional pinnacle a little later in life.
"This is the time that many women are transitioning from care-taking — or caring too much about what others think — to take their careers in their own hands," Forbes said in a statement. "They are creating new businesses or ventures, switching gears or turbocharging the arc of a career, making a difference in their community, industry or the world — and shattering misconceptions about age and gender along the way."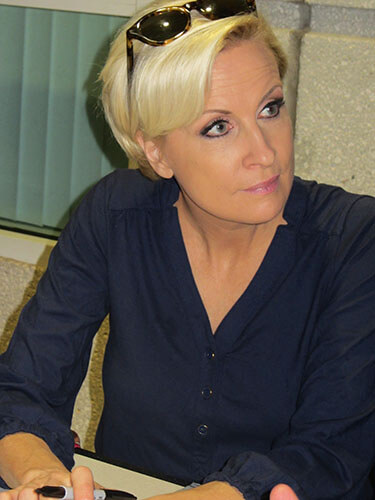 Mika Brzezinski, an MSNBC journalist and the founder of the Know Your Value initiative, is partner and spokesperson of the project. "In sharing the stories of 50 incredible women over 50, we're providing a template to help women become better advocates for themselves, express their own worth and share tangible, relatable advice that supports all women," she says.
Brzezinski, 54, remembers her early days in broadcast journalism and the feeling that a ticking clock would push her off-screen. But her career didn't end at 40. In fact, that's when it began to take off. "Many in this age group — including those well into their 60s, 70s and 80s — are kicking ass, taking names and making absolutely no apology for it," she says.
According to Brzezinski, these trailblazers understand the beauty of slow-burn — and they haven't always received the attention they merit.
"These are women who are paying it forward, but the message for younger women is amazing," she shared in an interview with The Late Show's Stephen Colbert. They serve to remind younger women that it's okay to slow down and let life interrupt professional plans. "There's a long runway for you that has been cemented by the women coming out on this list."
Nominations were accepted through March. Forbes has received the biggest response ever to an inaugural list: more than 10,000 submissions. "It's going to be very exciting," says Brzezinski.
Main photo: insta_photos/Shutterstock.com