OUR JOBS fill up most of our weekdays — and sometimes our weekends and evenings, too.
For many, the idea of settling down with a free mind and a clear plate is an idealistic notion. Which is perhaps why the concept of a four-day working week is slowly starting to slither into our conversations.
With a four-day working week, employees tend to get a full Friday off to properly relax. By the time it is the beginning of the week again, they will feel ready for the office. According to 4 Day Week Global, 78 percent of employees with four-day weeks are more relaxed and feel more positive.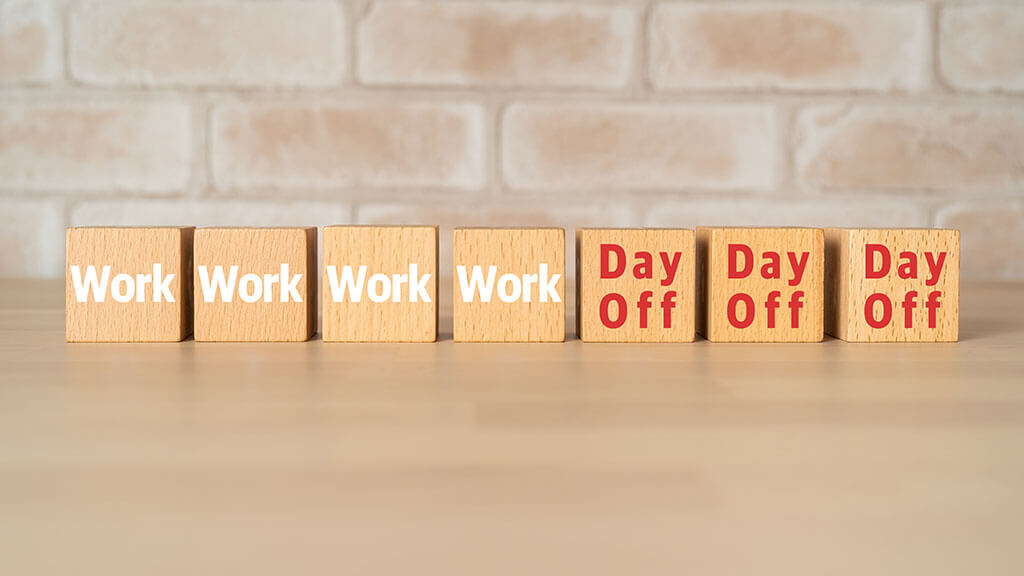 It also offers parents with childminding responsibilities the opportunity to better juggle their work and private spheres. Plus, it has an eco-friendlier impact on our environment, as workers end up commuting less and office appliances stay switched off for longer.
Perpetual Guardian is a New Zealand-based financial services firm and a pioneer in the four-day week. It started in 2018 — and has never looked back. Lower stress and improved mood are benefits, along with a 20 percent rise in productivity.
A Microsoft subsidiary in Japan has been keeping its office closed on Fridays since August 2019. It recorded a 40 percent jump in productivity, a 23 percent reduction in weekly electricity use, and a 59 percent decrease in printed pages.
International fast-food chain Shake Shack shortened its working week too, allowing store managers to work 40 hours across four days while keeping their five-day pay and benefits. It has helped the company recruit and retain its talents.
UK-based Radioactive PR switched to a four-day working week after a successful trial in June 2018. Lunch breaks are shorter and holiday days have been reduced from 25 to 20, but staff receive the same salary.
The company's turnover has increased by 70 percent.
It may not be long before most employees will be able to enjoy an extra day off. In the meantime, companies are testing the concept.