THE UK and Poland have signed an agreement to co-operate on the development of an international airport and railway interchange.
The decision to press on with the creation of the 3,000-hectare Solidarity Transport Hub – 40km from Warsaw – could be seen as a bold move at a time when many international airports are in dire financial straits as a result of COVID-19 travel restrictions.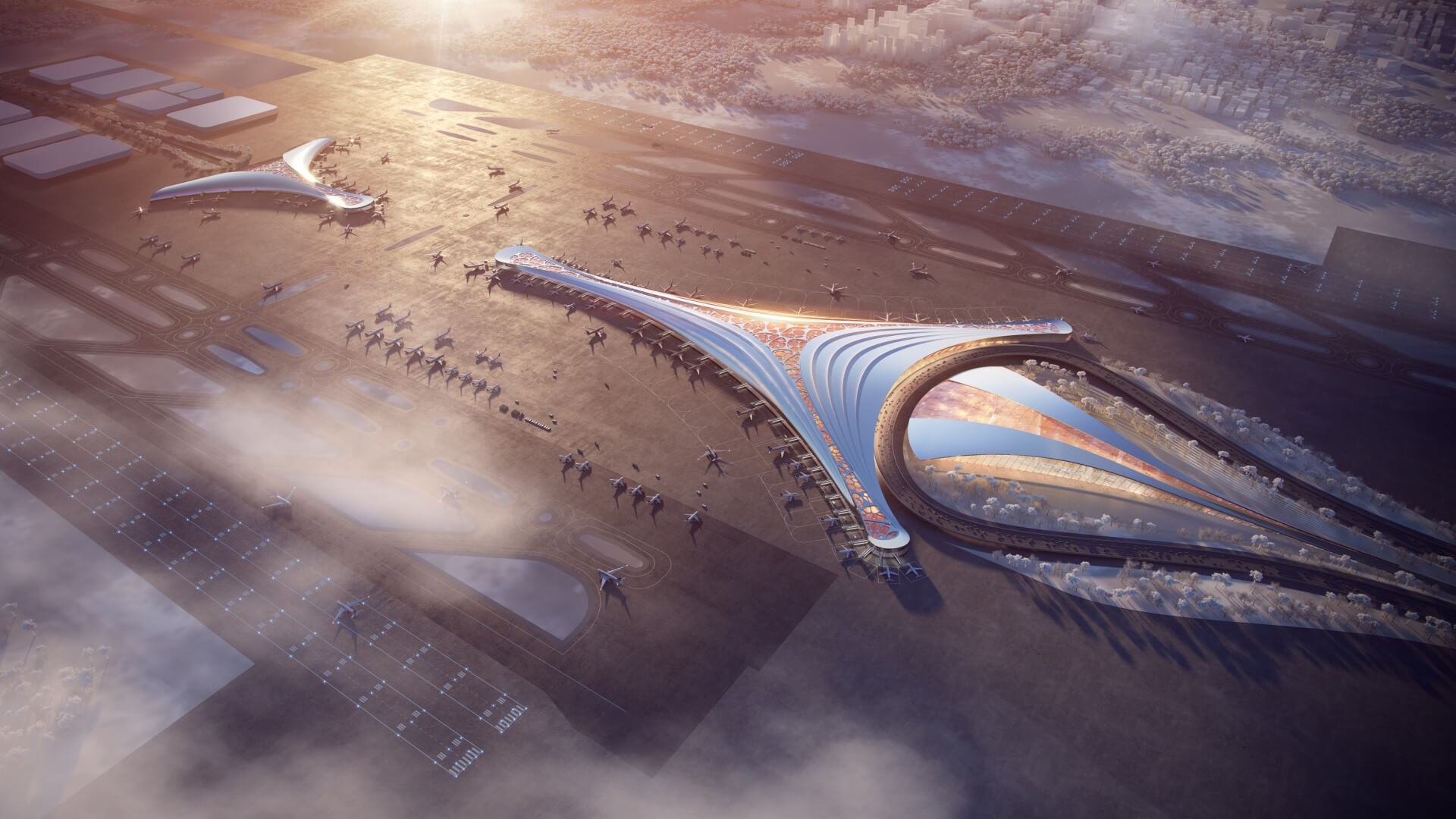 The hub, situated between Warsaw and Łódź, has been planned for more than two years. It is expected to open in 2027 with two runways to serve 45m passengers each year. That figure will increase to 100m when a further two runways are built and 1600 km of railway lines are constructed.
Graham Bolton, global aviation practice lead for Mott MacDonald and vice-chair of the British Aviation Group, said this was a "once-in-a-lifetime opportunity" to develop sustainable, integrated transport infrastructure.
British architects and engineers are expected to play a key supporting role to the Polish government. The high-speed rail hub will boost Poland's regional connectivity and the international airport will feature shops, food, beverage and entertainment facilities, cultural amenities, spas and digital installations.
Government agency UK Export Finance is considering a line of credit to support UK suppliers, including consulting and design services, to the projects.
Early artists' impressions for the project have been submitted by architects, including Woods Bagot, Populous, KPF, Chapman Taylor and Zaha Hadid & Partners.
Britain's Minister for Exports, Graham Stuart, said Poland was an important trade partner. "This deal represents more than two years' work by my department to ensure British firms' experience and expertise is at the heart of this project," he said. The hub would "showcase their brilliance on the world stage".
"The new airport that sits at the centre of the hub is a globally significant project in its own right," Graham Bolton said, "as well as a catalyst for the wider programme." Mott MacDonald has had involvement with London's Heathrow and other major airports such as Singapore, Hong Kong and New York JFK.