A STUDY has revealed the countries most and least at risk of cybercrime — and Britain features on one of the lists.
Proxyrack, which provides business proxy services to customers needing access to residential IPs, looked at Basel AML Index and NCSI scores, exposure indices and digital development levels to form a view. It also considered cyber-related legislation across developed countries.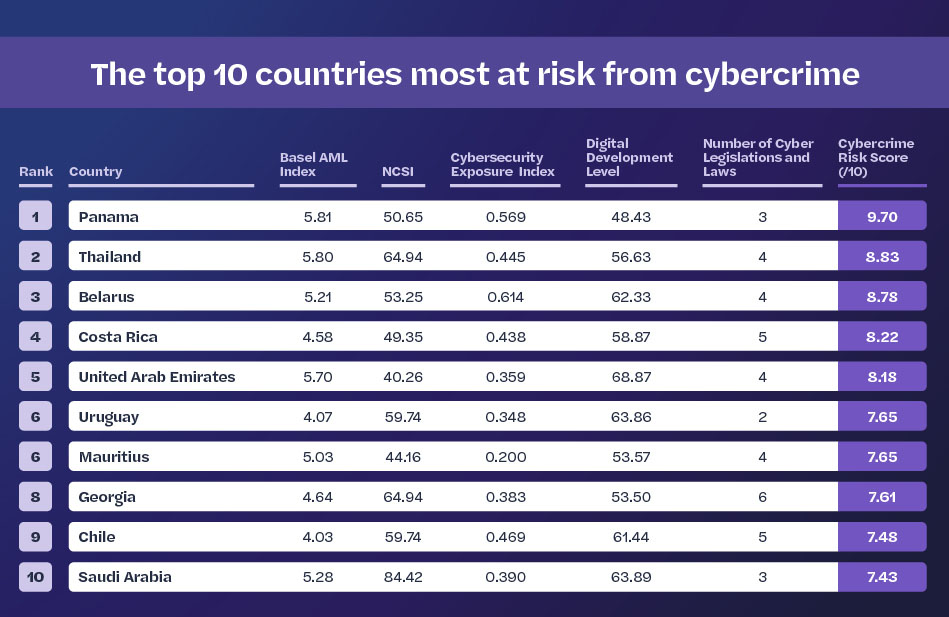 The country most at risk of cybercrime is Panama. It scored poorly by most metrics, with the worst digital development and Basel AML Index levels. It also had one of the worst security exposure scores.
Thailand, in second place, also scored poorly on all factors, with its digital-development and Basel AML index levels among the worst.
Rounding-out the top (bottom) three is Belarus, with the worst cybersecurity exposure score of any country on the list, and one of the worst digital-development levels.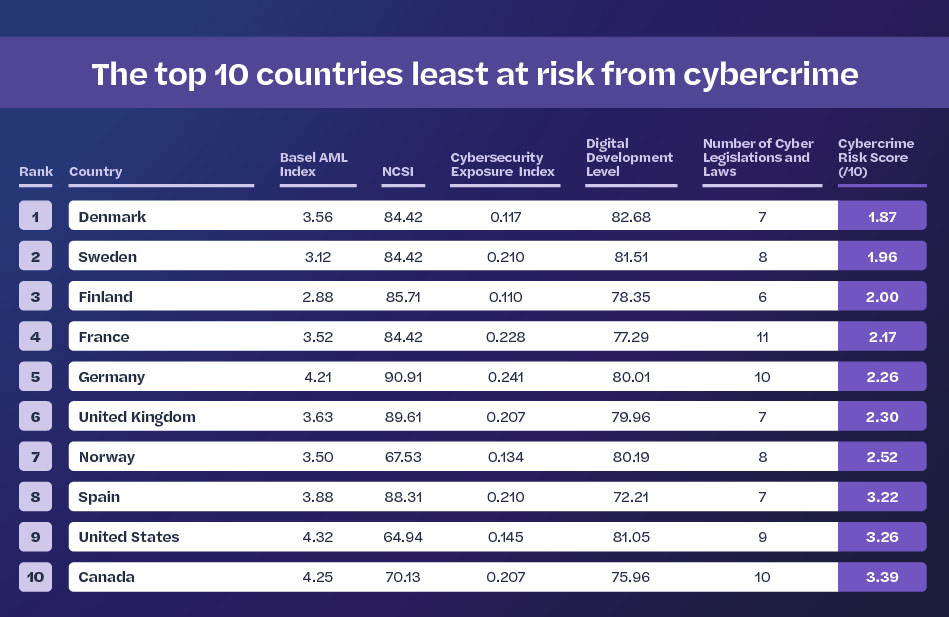 If you were wondering about the UK, it made it into the top 10 — sixth place. Taking the top spot is Denmark, where the government adopted a national cyber and IT security strategy in 2022. It had some of the best scores on the list.
In second place is Sweden, whose national strategy for cyber security was launched in 2017. Finland came in third, another country with a strong emphasis on cybersecurity and a strategy for participating in international discussions.
Cybercrime costs the UAE an estimated to cost an average of $2.6m per incident, making the country the hardest-hit in financial terms.