INITIATIVES from Tamer Group are panning out in all sorts of positive ways. Its three-year plan to incorporate business-relevant WEF Stakeholder Capitalism Metrics — targeting 75 percent completion within the first year — is evidence of an active organisation that follows-through on ideas.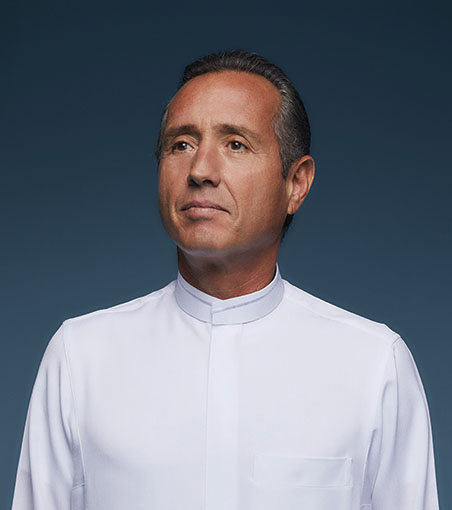 BV entered into a Q&A with chairman of the board AYMAN TAMER, rightly proud of his diverse, inclusive, and tech-savvy workforce…
BV: How is empowerment being implemented in your organisation?
AT: We have taken certain initiatives and established a dynamic board that guides, drives, and  supervises management. We focus on building new capabilities, acquiring new expertise, reskilling, up-skilling and, most importantly, retaining our team.
BV: Corporate stewardship is increasingly important to Tamer Group…
AT: Corporate stewardship is key to finding sustainable practices, improving our reputation among consumers, and even saving money. Steps have been taken by assigning responsibilities at shareholder, board, management and employee levels.
Tamer social responsibility focuses on education, health, women's empowerment, art and culture, and the environment. We are developing social initiatives to coincide with Tamer's 100-year anniversary.
BV: ESG has always been important to you, and a three-year plan is being enacted. Please outline the major thrust.
AT: We've given ourselves an overall roadmap to develop the necessary management competencies/skillsets — including data analytics and information management capabilities — to objectively monitor ESG metrics. The plan has been split in three annualised milestones, starting this year. We prioritise:
I. Principles of governance
II. Prosperity of our people and stakeholders; and
III. The planet's preservation
We use the World Economic Forum (WEF) Stakeholder Capitalism Metrics (SCM) framework as our standard. The framework is complementary to our five existing ESG standards.
This standard categorises ESG metrics as Core or Expanded, with 21 core and 34 expanded metrics. We consider about 85 percent of these metrics to be directly or indirectly applicable.
Our structured three-year roadmap starts this year.
Phase 1 (2022-23): measure and monitor about 45 percent of total applicable metrics, comprising of more than 60 percent core and 30 percent expanded metrics.
Phase 2 (2023-24): measure and monitor 75 percent of the total applicable metrics, including the remaining 40 percent core metrics, an additional 30 percent of expanded metrics.
Phase 3 (2024-25): we expect to have mastered the relevant skills and developed robust data analytics and information management capabilities to confidently measure and monitor the final batch 25 percent remaining applicable, but technically complex, metrics.
BV: What challenges does Tamer Group currently face?
AT: The main challenge is finding the right talents with skill sets matching the transformation speed required. Although Tamer is perceived as one of the best SA workplaces, we still find it difficult to attract, retain and develop talent. The growing cost of operations will require process re-engineering, automation and digitalisation.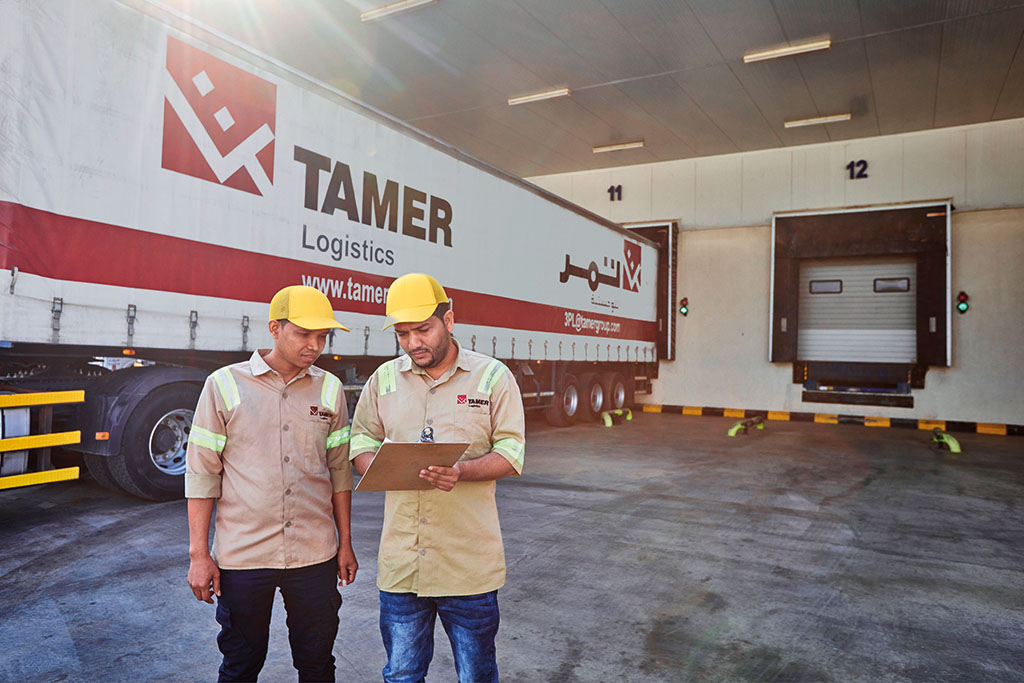 BV: How successful have you been in dealing with recent international crises?
AT: The pandemic was a unique experience that we learned from. The pharma industry had positive and negative impacts. Multivitamins and immunity-boosting products had clear growth over acute and primary care product lines.
The medical industry has benefited by providing the market with masks and sanitisers — but it was negatively impacted on operational procedures. Tamer played its role and provided the market and the government with all their needs. We have taken tight measures to select the partners and alternative partners to ensure our supply chain.
BV: "No economy without the environment", you say: are jobseekers and graduates showing increased awareness of this?
AT: Yes, I personally have the view that the younger generation support businesses that are achieving environment-related goals and plans.
BV: You prioritise retention and development of staff; please tell us about your training academy.
AT: At Tamer, one of our core values is the passion to learn; we have a mature performance and learning culture and the Tamer Academy is a key strategic architect and executor in realising this. It ensures that our workforce is future-ready.
BV: Saudi society is increasingly liberal and liberated; tell us more about your company's inclusion  and diversity policies.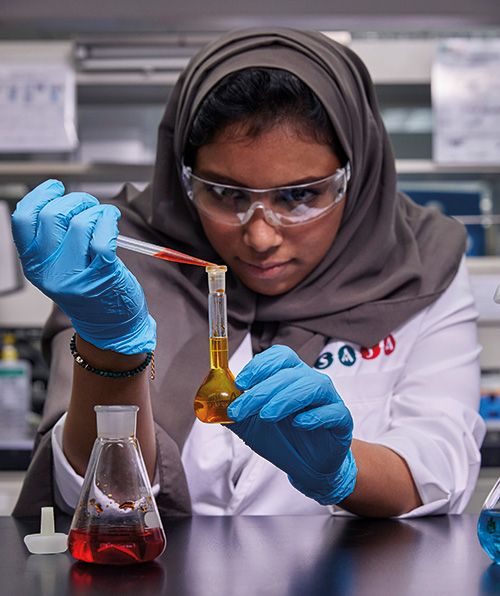 AT: Diversity is one of our core values; we understand its true value — not just by demographics, but by the innovation and creativity that originates from a diverse and inclusive workforce. We have three-year diversity targets for female workers and people with special needs.
BV: e-Commerce is increasingly important globally; is the same true for Tamer Group?
AT: Tamer Group always thinks ahead to retain its leading place. We expanded our B2B business into B2C through the acquisition of Mumzworld, a regional e-commerce player based in UAE that serves the whole region. The supply chain for mothers and children has recorded tenfold growth over the past five years. We know Mumzworld has many years of exponential growth ahead.
The acquisition is part of our e-commerce strategy that has reached three key milestones. The first focused on internal processes and systems for inbound and outbound logistics, optimisation of transport, last-mile delivery, distribution management, supply planning, pharma manufacturing, quality management and third-party logistics services.
This laid the groundwork for the second wave, focused on serving customers better via e-commerce platforms. We have tapped into a new business-to-consumer market with the potential to expand and diversify our products and services.
BV: How are you improving your client offering?
AT: By providing digital environment, along with complete range of value-added goods and services in the value chain of primary products/services.
BV: We hear there will be an IPO in the near future; can you give us a timeline for this?
AT: There is no firm timeline for an IPO, but we are preparing ourselves as the best corporate, governance-run group. We believe that is a necessary component for sound family relationships and strategic business management.
BV: We also hear talk of public-private partnerships; is this something you can tell us about?
AT: Aligning Tamer's Vision with KSA's Vision 2030 and having the KSA government as our top client puts us on the front row to develop the kingdom's healthcare sector and meet the Saudi  citizens' and residents' expectations. Tamer Group sees PPP as a necessity for speed of delivery with the goal of boosting the efficiency and effectiveness of projects.
BV: Please tell us about the role of your ethics committee, and your "scorecard" system for bonuses.
AT: The main role is ensuring that Tamer Group employees and external stakeholders can raise concerns about misconduct and unethical acts — instances of fraud, malpractice, or major violation of group policies and procedures.
Tamer Ethics Committee ensures the framework provides for independent investigation and the implementation of follow-up actions. Our Performance Management programme is a balanced scorecard tool, and KPIs enable us to sustain critical areas for business growth.