BUSINESSES across the UK will be offered carbon-reduction workshops and practical net-zero advice until the end of COP26 in November.
Workshops will be provided by Planet Mark, a sustainability and net-zero certification group that works with companies such as Centrica and Charles Tyrwhitt, and forms part of the UN-backed Race to Zero campaign.
In the UK, the effort is being co-ordinated by Kwasi Kwarteng's Business, Energy and Industrial Strategy (BEIS) department, working with local authorities, Planet Mark, the Institute of Directors, and others. It's the government's flagship campaign to raise carbon emissions awareness among the business community.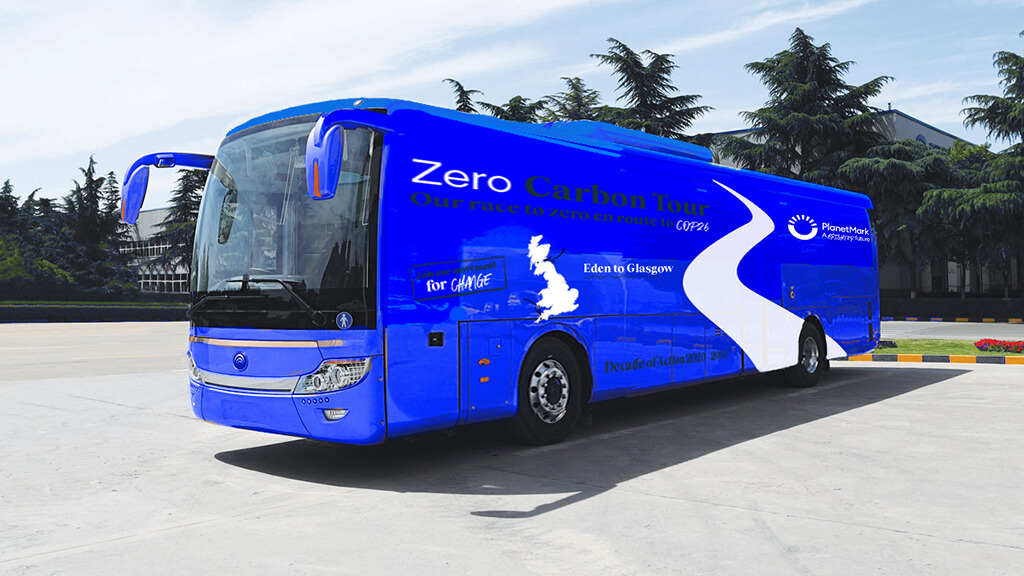 This phase of the campaign will see Planet Mark's electric "battle bus" — which also made the trip to Cornwall for the G7 conference — visit 30 towns and cities across the UK, finishing in Glasgow for COP26.
UK Net Zero business champion Andrew Griffith said the UK-hosted COP26 Climate Summit is the tip of a pyramid of activity. "World leaders getting together and finding agreement is crucial," he said, "but equally important are the small changes made by each of us.
"What I find businesses need more than anything is practical advice. They want to change, and many are already doing so. They also recognise there are opportunities for themselves and for the UK in moving to a low-carbon economy."
A recent hard-hitting IPCC report said it is "unequivocal that human influence has warmed the atmosphere, oceans and land". Businesses and organisations around the world are being encouraged to take action.
At each bus tour location, the team will demonstrate how businesses can set credible carbon-reduction targets and implement plans to achieve them in-line with the Race to Zero's rigorous minimum criteria.
The tour will empower British firms to become part of a national effort to protect the environment by demystifying what is needed to achieve net zero. It will also highlight the good work many companies are doing to address their carbon output.
Steve Malkin, founder and CEO of Planet Mark, said action must be taken now by all businesses to support the transition. "COP26 puts the UK at the heart of the battle to reduce global emissions, and our electric bus tour will provide thousands of British firms with the practical tools and resources they need to tackle the climate emergency," he said.
Race to Zero is a UN-backed global campaign to rally leadership and support from all non-state actors for a healthy, resilient, zero-carbon recovery. All members are committed to goal of halving global emissions by 2030 and achieving net-zero emissions by 2050 at the very latest.