BV's RICHARD THOMAS reports on Day Two of the 2021 EV Summit, which focused on vehicle fleets and inward investment
THERE ARE companies already running high-volume electrified fleets in the UK — but they don't have high profiles. As part of his presentation on light commercial vehicles, Vauxhall's Paul Willcox highlighted the need to raise awareness of these pioneers.
Several panellists, including Katie Black, of the UK's Office for Zero Emissions Vehicles, and Victoria Whitehead, of Lloyds Banking Group, noted that over half of new UK car sales are to fleets. And it's an area where subsidies are working well — but Black said that the government needs to better understand fleet needs.
Jane Hoffer, CEO of GoWithFlow, had made the point that with most fleet vehicles being replaced every three years, there are still three lease cycles before the ICE sales deadline of 2030. The earlier companies can be persuaded to electrify their fleets, the sooner EVs will filter into the second-hand market.
That's a major decision that will be made at senior management level. The initial outlay for vehicles and infrastructure must be justified at executive and board levels. Suitable replacement vehicles have to be found, which is more straightforward for cars and light vans than it is for larger trucks and lorries — although there are options for these in most use cases.
According to Markus Kroeger of ABB, some pressure comes from customers and stakeholders, who expect companies to go green. Fleet electrification can help brand perception. London, Paris and Berlin have announced that by 2030, ICE vehicles may not enter their cities.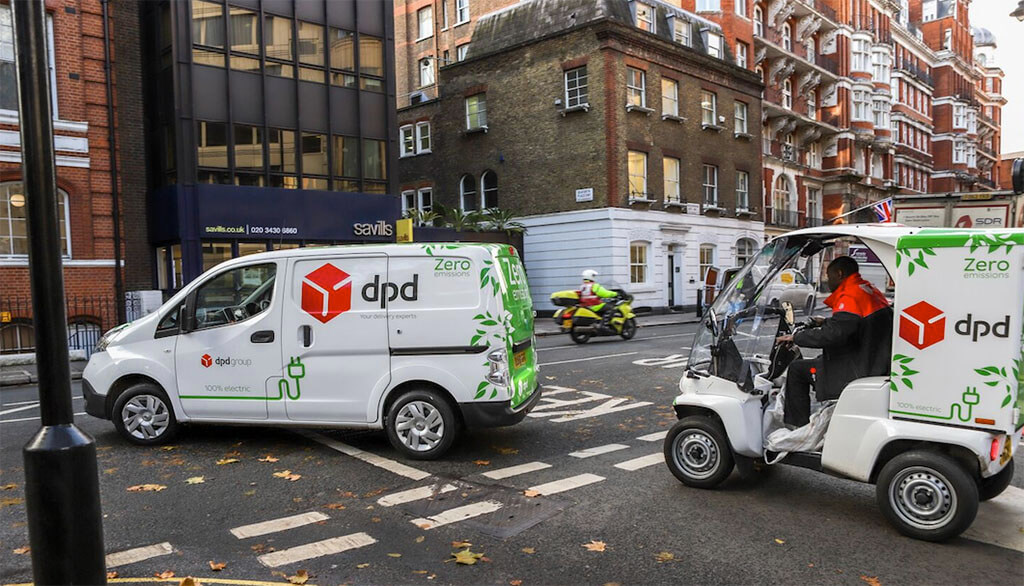 Tim Jones, of the DPD Group, said his firm aims to be the UK's most sustainable delivery company. It decided to electrify its fleet, and settled on all-electric 3.5-tonne vans. Kroeger pointed out that management responsibilities will change — with fuelling done outside and the only in-house requirement storage space for vehicles. Traditionally, fleet managers have been fairly autonomous. But with EVs can come in-house charging infrastructure, more technology, and possibly home-charging options for employees. The EV fleet management role crosses into energy procurement, facilities management, IT and HR.
The final speaker in the fleet session, Alfonso Martinez, MD of Leaseplan, said a survey last year showed 80 percent of responding businesses had been asked by employees to provide EVs. Some 82 percent said their companies had an EV transition strategy — but 63 percent had no confidence in it. While 41 percent wished their company was more ambitious, 22 percent thought they were moving too quickly.
Investment
While the market for EVs is expanding, panellists were agreed that organic growth was not enough; a push from M&A, PE and VC were needed.
Sherief Rahim, director of Improved Corporate Finance, noted tech companies' disruption of sectors including e-mobility. "Climatetech" is the latest growth area, with some companies outperforming the NASDAQ in recent years. There have been several takeovers in this area, with high valuations for young companies.
"Winners like to acquire winners, and create value in the process," he said. An audience member asked if SPACs (Special Purpose Acquisition Companies) were still useful. Rahim responded: "They can be an interesting way to raise capital at high valuation… there are still 500 SPACs  looking for targets. Companies need good advisors that understand the SPAC process. It's all about medium-term sustainable growth, which you don't necessarily get with an SPAC."
Matthias Dill, managing partner at Energy Impact Partners (EIP), highlighted the need for joint efforts. Successful start-ups keep their options open, and corporations need to know quickly whether new tech will work. The solution: collaboration. EIP has a global investment platform that links the most promising start-ups with corporations in the energy sector.
Oil giant Shell is investing heavily in the charging space. As well as Shell Recharge, its on-the-go brand, it has a hardware supply business for home chargers, developers, and local authorities. The business is expanding by JVs and acquisitions (its most recent takeover was Ubitricity). By 2025, Shell is planning to have 500,000 charge points globally.
Victoria Whitehead said that Lloyds Banking Group has set a target of reducing funding for the carbon emitters by 50 percent by 2030. "The spotlight is on the transport sector," she said. "Last year's 10-point plan for a green industrial revolution from the UK's PM highlighted opportunities to stimulate job creation, grow the industry, cut emissions and still continue travelling." Charging infrastructure needs five times the current level of investment, she believes — and the main barrier to investment is a lack of certainty of revenues.
In his closing remarks, Ade Thomas of summit organiser Green TV, asked panellists for three words to sum up the event. For me, the key words would have been Infrastructure, Collaboration and Fleets.