Future Asset shortlists Scottish candidates for the next generation of female investors
SCHOOLGIRLS from across Scotland are battling for recognition as the country's most promising business brains.
The finals of the Growing Future Assets Investment Competition, which nurtures the next generation of female investment experts, will be held in March, when a total of eight teams compete for the top spots in junior and senior contests.
This year the competition is tougher than ever with entries up by 300 percent. There are 62 groups, comprising 240 girls, from all over Scotland taking part.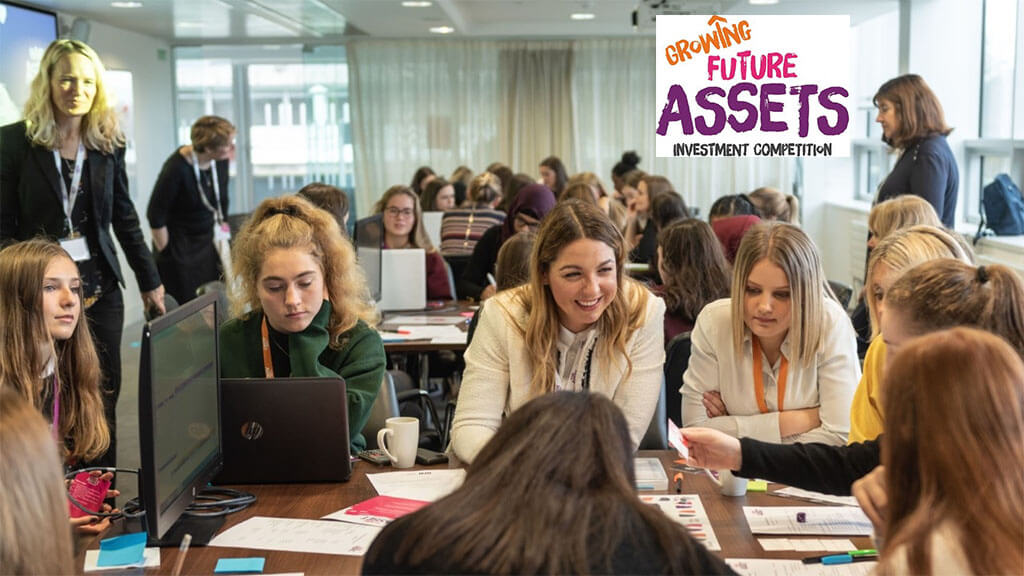 Financial educator Future Asset introduces senior schoolgirls to potential careers in investment management, demonstrating how working in the sector provides engaging opportunities.
Youngsters must prove their ability to spot investment opportunities by researching, analysing, and pitching a company they rate as a long-term prospect.
They have been mentored by investment management professionals offering advice, inspiration, and career insights, and supported by teachers providing extra-curricular activities.
Business Education teacher Hannah Fox, of North Berwick High School (East Lothian) says the competition connects classroom learning to the Investment Industry. Students employ their learning from business management and economics subjects.
"It pushes students out of their comfort zone into areas such as interacting with professionals to ask advice … it allows them to experience managing a varied workload, as well as the value of teamwork."
This year, 80 investment mentors from 28 firms, including Baillie Gifford, Stewart Investors, Walter Scott and Partners and Rathbone Investment Management, volunteered to counsel the youngsters.
Mentor and investments expert Amanda Forsyth says: "The competition has proved to be a superb exercise, not just in demystifying some elements of the working of the stock market, but also in helping the teams identify skills in themselves, the relevance of which to investment processes might not have been obvious."
Experts from journalism and business have also advised the teenagers with executive and voice coach Susan Room boosting their skills and confidence with online masterclasses in mindset, body language, speech and voice. Author, broadcaster, and financial journalist Iona Bain explains how they can invest their way to a better future.
Now in its second year, the teams have already presented their case in a research report and three-minute elevator pitch. The eight finalists will deliver an extended pitch to judges at the beginning of March with the winners announced on March 2.
The champions will receive £1000 for the winning senior team and vouchers worth £200 for each team member; the best junior team gets £800 and £150 vouchers. -worth of vouchers each.
Helen Bradley, Future Asset programme manager, says response has been "astounding, and matched by a fantastic level of commitment from teachers and mentors".
For more information visit https://www.futureasset.org.uk/