Businesswoman was a brilliant leader and trailblazer for women in senior boardroom roles…
TRIBUTES have been paid to Dame Helen Alexander – a true pioneer of women in senior business roles, and the first female president of the CBI.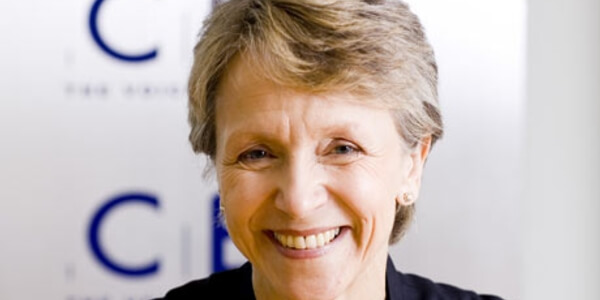 The 60-year-old head of the Confederation of British Industry had enjoyed a distinguished career on the boards of companies like BT, Centrica and Rolls Royce. She was also a former chief executive of The Economist Group.
Married with three children, the Oxfordshire-born businesswoman had been fighting ill health since being diagnosed with cancer in 2014.
Recognised internationally as a figurehead for women in business, she led the independent Hampton Alexander Review (together with Philip Hampton) which examined how to increase the number of women in senior roles.
Paul Drechsler, the current president of the CBI described Dame Helen as a "brilliant leader, determined in making the case for diversity" during her years at the helm of the CBI, prior to his own appointment.
"More than that, people will remember Helen for being a great listener with a thoughtful sense of humour," he said.
"She will be greatly missed by me and by everyone who knew her, both in the UK and beyond."
The Economist Group, in a touching tribute to their former CEO, said business had no better ambassador.
It said: "She was self-effacing but a world-class networker – a winning combination that helps explain, along with her intelligence and charm, why all sort of firms wanted her on their board, to advise them or to chair them."
Educated at St Paul's Girls' School and Oxford University's Hertford College, she began a career in publishing by joining Faber and Faber after leaving university, before becoming a marketing executive with the Economist Group in 1985. She rose steadily through the ranks, winning the praise and admiration of both colleagues and senior executives.
She became the group's chief executive in 1997 – a position she held until 2008. Throughout her tenure, circulation and profits peaked. She received a CBE for services to publishing in 2004 as she enjoyed many directorships, including Rolls-Royce Group, Thomson-Reuters, UBM, Incisive Media, and Huawei Technologies.
Dame Helen sought fresh challenges when the publishing industry began to feel the force of the global economic crisis, and was the unanimous choice of the Confederation of British Industry board members when she was elected its president in 2011, being awarded her DBE in the process.
She was also a trustee of Sir Tim Berners-Lee's World Wide Web Foundation, as well as being the chairman of the Port of London Authority from 2010 until 2015. From September 2011, until earlier this year, she was the Chancellor of the University of Southampton, and was also a key board member of the Said Business School at the University of Oxford.
Further tributes came from Iain Conn, CEO of Centrica – the parent company of British Gas, who worked alongside Dame Helen on several platforms.
"Over the last few decades, Helen has played a huge role in British Business, and I worked closely with her when we were both non-executive directors at Rolls-Royce," he said.
"As a champion of diversity and inclusion, she has been at the forefront of the representation of women in senior business roles, and I feel privileged that she was also part of our story here at Centrica."
A memorial service will be held in London this autumn.