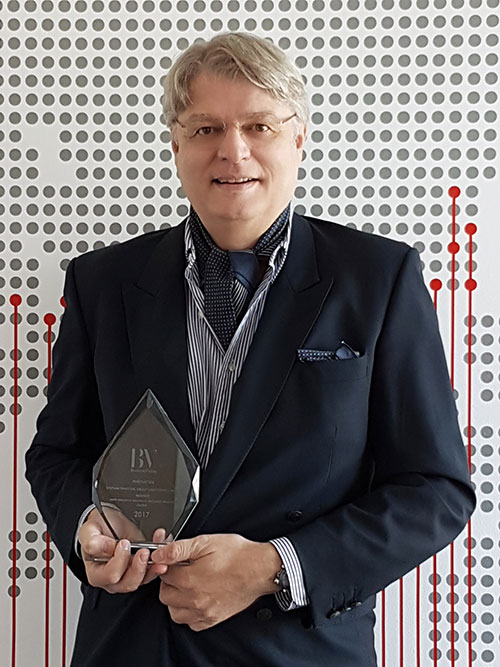 Award winning Stephan Frantzén is one of the world's foremost architects in the hospitality sector. Over his career, Mr Frantzén has designed well over 200 greenfield hotel projects around the world.
Recently, he added the stunning Viceroy Palm Jumeirah in Dubai to his portfolio. This hotel, which aims to redefine luxury, boasts close to 500 spacious luxury suites and is complemented by the equally exquisitely-designed Viceroy Residences complex with over 220 full-service signature apartments offering all the conveniences of stylish contemporary living.
Mr Frantzén has consistently demonstrated innovative leadership in his holistic approach to new projects, placing the client centre stage. He integrates his unique aesthetic vision with sustainability principles, whilst anchoring his work in a historic, environmental, and social context – using the developer's requirements and wherewithal as parting points. Mr Frantzén is well-known for identifying new opportunities for economic gain by leveraging sustainability guidelines and finding innovative uses for existing technologies in his designs. These unique skills are much sought after by developers aiming to significantly enhance their profile.
For close to 150 years, P&T Group has demonstrated excellence in architecture that pushes the design and ergonomic envelopes. Stephan Frantzén – now group director for P&T Architects and Engineers – has been with the firm for almost a decade. He is currently based at the company's Dubai office. Clients benefit from P&T's enviable track record as a global firm that encompasses multiple disciplines where architects and engineers work in close cooperation across the group's office network.
In the picture, the red lines running across the world map symbolise blood running out of the company's offices – the result of the relentless dedication to excellence – aka hard work – by Stephan Frantzén and his colleagues.