Time was when Viacom's infamous booming audio logo trumpeted the sound of success. And in the risk-ridden world of TV entertainment shows it held most of the cards. But as more players came to the table, its winning hand slowly dwindled away. But has the New York media conglomerate just found a couple of aces up its sleeve?
By Darren Parkin
NOT many people cared about a cable television station playing round-the-clock music videos in the mid-1980s. At the time, it was viewed as a needless gimmick – a passing novelty that would soon fade out as it approached the end of its limited shelf life.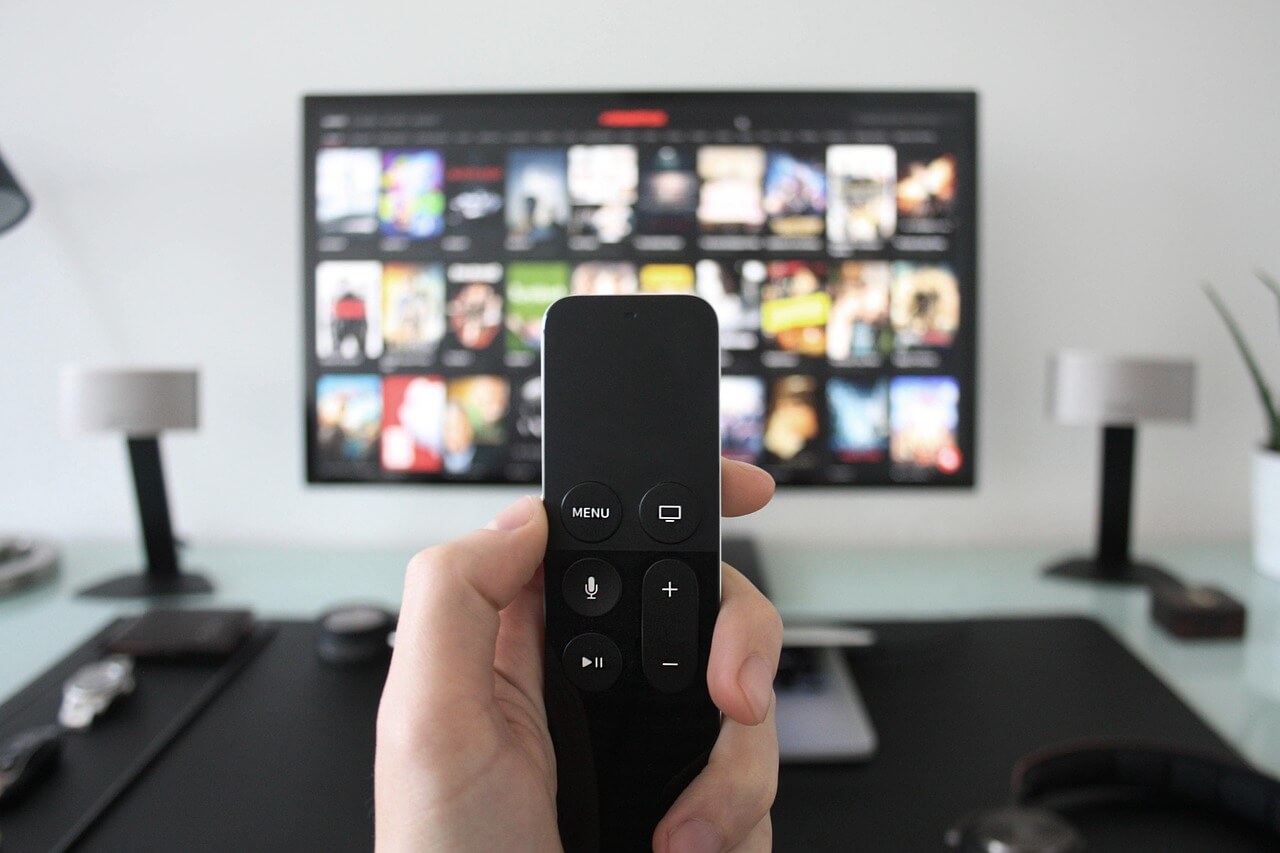 The brains around the Viacom boardroom table, however, had other ideas. They looked at MTV as more than a fleeting trend – it had a certain something that could give them the ability to appeal to the growing younger audiences they could see emerging throughout the networks.
Viacom took a majority 66% share in the Warner-Amex channel in 1985 and quickly snapped up the remaining stakes less than a year later. They could see the massive potential that MTV held, where few others had shared the vision.
Before 1986 heard its Christmas chart topper, MTV was fast becoming one of the most popular TV stations in the world. A gamble had paid off, and the success of MTV became the springboard that propelled Viacom to the higher echelons of the flourishing media industry.
MTV wasn't Viacom's first winning gamble. The company itself was born from a lack of foresight by Warner and American Express who, after agreeing they were unable to see a bright future for several of their cable channels, decided to divest its cable assets held under Warner-Amex Satellite Entertainment.
Viacom was formed from the scraps of channels that, in their previous owner's eyes, had 'little in the way of future value'.
They had created and owned Nickelodeon, TMC (The Movie Channel), VH1 and MTV before virtually gifting them to the new company which they established and cut loose in 1984.
Within three years, Viacom found itself on an upward trajectory that showed little sign of ever altering course.
Fast-forward to 2010, and some minor cracks are beginning to appear in the otherwise impenetrable armour of Viacom. Surrounded by more than double the amount of big media companies it competed with in the nineties, the New York-based conglomerate found itself repeatedly bumping against its rivals, picking up plenty of scratches and dents along the way. Only 12 months on, and it posted a loss.
Without being unduly alarmed, Viacom's bosses accepted that there were some unusual market forces at work, and continued to steer a straight course. Another quarter flew by, and another loss was posted. Then another, and another. Various board members' hands began to linger over the panic button.
By the start of 2016, all those hands had plunged, sending alarm bells ringing through the industry. MTV and its now flagging stable of money-makers would have to go. Could Viacom be on the verge of losing the jewels from its slipping crown?
Well, it was a close-run thing, but firm action had to be taken.
With 80% of the company's shares, media mogul Sumner Redstone went head-to-head with CEO Philippe Dauman. Redstone – a 94-year-old billionaire in ill health – had been good friends with, and a long-time associate of Dauman. The New York native was even part of the trust appointed to govern Redstone's personal wealth, should he become incapacitated.
Redstone's rapidly eroding faith in his friend descended into a bitter power struggle that dragged on for months until, last year, Dauman finally agreed to resign. He took with him one of the greatest divorce settlements in the history of corporate resignations – a startling $93m. In the ensuing fallout, it turned out that the driving force behind the acrimonious split had been Sumner Redstone's daughter Shari.
Shari Redstone had been fighting tooth and nail in various American courtrooms to have one of her father's former lovers prevented from inheriting some $80m of the aging mogul's vast fortune. She won, at some considerable cost, before then succeeding in ousting Dauman.
Some say Dauman's downfall was largely down to his dogged determination to dig his heels in and resist the attempts to remove him from a company he had been involved in for ten years. Fellow board members, concerned about a 'growing lack of compassion' towards Sumner Redstone's weakening mental strength slowly began to withdraw their support for Dauman, upon whose departure Shari Redstone began to hand pick her own boardroom.
At that point, it had appeared as though Viacom may have rocked the boat a little too much. Plummeting profits (dropping by 29% in the third quarter of 2016), a series of flops and repeatedly failing to back a winner at the box office were all adding up to a company that was about to break apart. Add to that Viacom's decision (one that, to this day, remains unexplained) to cover Dauman's legal costs for the long-running settlement case.
Whatever was to happen by the autumn of last year, it had to happen quickly, and it had to have the aroma of something bordering on miraculous. Viacom had become the laughing stock of the media world and was expected to be broken up and sold for parts.
Cue the arrival of Bob Bakish. Well, we say 'arrival', but in fairness he'd always been around. In fact, Bakish had spent some 20 years with Viacom in a wide range of different roles. So when he was appointed acting CEO in October 2016 he was viewed – from the outside at least – as a temporary stopgap buying time for Shari Redstone to find the right person to pull Viacom back from the edge of the abyss.
Within weeks of his appointment, however, Bakish was making some sensible and successful tweaks to the business. They were subtle moves – things that other senior executives had been too close to see. But for the man who had spent a frustrating 20 years to have free rein for his own ideas, a string of very obvious adjustments.
Before 2017 was just a few weeks old, people were starting to talk of Viacom actually looking like an organisation that could return to sit on the throne it had kept warm for nigh on three decades. Bakish had a vision. He had a turnaround strategy – and it was the miracle Viacom had been searching for.
His plan was to focus nearly all of Viacom's attention on half a dozen core brands – MTV, Comedy Central, Nickelodeon, Nick Jr, Paramount and BET.
"Nine months in and, in general, I'm very pleased with where we are," he says.
"We moved quick, and we're now at the place where we have a first-rate team after making significant changes throughout the teams and, in some cases, consolidating networks together.
"We've pivoted from Paramount being a part of the company that was going to go away to being one of our fundamental assets."
Media observers have been quick to give the thumbs up to another of Bakish's ideas – to create a 'skinny bundle'. His plan to launch a sub $20 viewing package with non-broadcast and non-sport media looks likely to be a winner before it's even launched.
"Our sense is that you want to be at the lower end of the price points if you want to really appeal to your audience and create a catalyst at the entry point in the market," Bakish explained, highlighting that his aim was to appeal to the younger viewer that perhaps hasn't yet subscribed to any channel bundle.
"You could say a product like Netflix – which is priced around $10 and has tens of millions of subscribers in the US alone indicates there should be interesting demand at that level of the market where a lower price point that doesn't include sports has consumer appeal."
Fittingly, the driving force behind Bakish's success has been the very thing that brought Viacom into existence in the first place – MTV.
The channel has just posted its first summer of ratings growth since 2011 – a sure indicator that the younger viewers – Bakish's target audience – are being wooed back. MTV, once a flagbearer of cool, has lost some of its edge in recent years. Bakish blames the management team for a failure to invest time and money into a digital strategy or smarter programming.
The focus on MTV will be a crucial turning point for the fortunes of Viacom, as the channel makes just over 15 per cent of the media network revenue.
According to John Janedis – analyst at Jefferies – the portents look good for Viacom.
"The ratings trajectory is the best we have seen in several years," he said.
"That being said, after the erosion of audience over the past six years, this needs to continue."
It's still early days for Bakish – he hasn't even completed a year in office, yet already he's delivering results that Viacom could only have dreamt of before he was handed the reins. Quite what else he has lined up is anyone's guess, but it's safe to assume those at the top of the company food chain are gleefully rubbing their hands together with a certain amount of satisfaction.