By LIZ HAJJAR
THE PURSUIT of excellence is vital in today's fierce business landscape — as is understanding the impact of team efforts on revenue.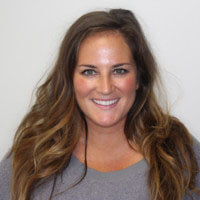 A global survey by McKinsey found that companies willing to shake up their sales models and embrace next-generation capabilities were growing revenue at twice the rate of GDP. But while businesses strive to stay ahead in the race for excellence, one vital element — enablement — often falls behind. It's a central cog that connects teams and provides invaluable insights.
To bridge this gap, a revenue-focused plan and a few straightforward steps can unlock the hidden potential of enablement efforts.
Sales planning predicts cashflow and possible profit, while revenue planning decides how to allocate the money. This can help organisations to map-out expenditure over time.
And planning is essential in a turbulent economic climate. This usually means that net new investments aren't prioritised, as decision-makers lack relevant data when presenting the spend to the CFO.
AI has a role to play, of course. The technology helps sales and marketing to stay aligned, but it still isn't being raised in revenue discussions. Now more than ever, organisations must lean into practices that will give them a competitive edge.
Communication between their sales and marketing must be clear; misalignment will hit revenue if outdated, randomly assembled material is circulated.
Enablement software allows both teams access to the same collateral, training, and messaging, and businesses can keep their teams on the same page.
Software capabilities can future-proof operations by focusing on the correct metrics at all levels. An AI-powered tool can recommend content tailored to each customer's needs.
Enablement is a key to unlock sales and marketing insights, and steers organisations towards long-term milestones. Business leaders overlooking the potential of AI-powered enablement risk impacting revenue outcomes.
Liz Hajjar is senior director of sales at Highspot