The UK government has pledged to crack down on 'bad' boardroom behaviour. But how far can it go? And will the corporate world fall into line? Business Vision's STEVE DYSON reports.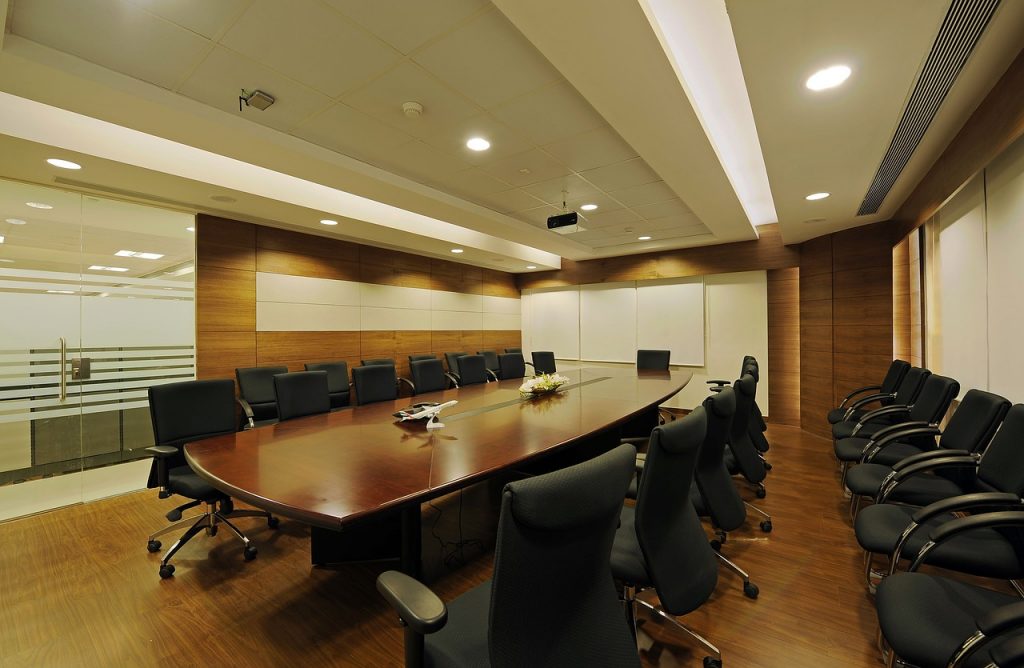 THEY look and sound very different, but Mike Ashley and Sir Philip Green have three things in common.
First, both are renowned high street billionaires; second, each has basked in his own brazen image of wealth and success for years; and third, how they run their businesses has been subjected to separate and critical reports by parliament's Business, Innovation and Skills (BIS) select committee of MPs.
Ashley earned his fame on the back of supplying cut-price jogging bottoms to the world, at the same time controversially owning and supporting Newcastle United FC. But shameful headlines include revelations that Sports Direct – his high street retailer – had been paying workers less than the minimum wage, and was docking staff 15 minutes pay if they were just one minute late. MPs compared some of the company's working practices with those "of a Victorian workhouse than that of a modern High Street retailer".
Meanwhile, Green once boasted how he'd rescued BHS, one of the nation's favourite but struggling department stores. Yet public disgrace came after he and his family took more than £400m out of the company during 15 years of ownership, then sold it for a pound to a man without retail experience. Just over a year later, BHS went bust, leaving the pension funds of 20,000 former workers £571m in deficit. Green, whose Arcadia retail empire includes Topshop, Topman, Burton and Dorothy Perkins, was called the "unacceptable face of capitalism" by BIS, and some MPs have since called for him to be stripped of his knighthood.
Ashley and Green aren't the UK's only boardroom bad boys. But they are the names that are regularly mentioned in the same distasteful breath whenever the darker sides of British business are discussed. And it's been discussed plenty of times in recent months, with the transgressions of other business leaders including tax avoidance, asset-stripping, zero-hour contracts, excessive pay for top bosses, and 'jobs for the boys'.
This ugly side of big business has now so embarrassed the UK government that Prime Minister Theresa May has unleashed the influential BIS committee to hold a public inquiry into "corporate irresponsibility".
May's determined approach on the issue began during the Conservative Party leadership contest earlier this year when she suggested that employee and consumer representatives should sit on company boards, and that shareholder votes on executive pay should be legally binding. "It is not anti-business to suggest that big business needs to change," she said at the time.
May cited Kraft's takeover of Cadbury and Pfizer's failed bid for AstraZeneca as examples of the potential need for new government powers to block predatory takeovers of key companies. And she promised to tackle corporate tax evasion, saying she would "get tough on irresponsible behaviour in big business".
She said "some [workers] find themselves exploited by unscrupulous bosses" and added that there was an "irrational, unhealthy and growing gap between what these companies pay their workers and what they pay their bosses".
Other new measures that May has suggested to create more transparency include disclosure of bonus targets and of "pay multiple data", which would force companies to reveal how much more their bosses earn than shop floor workers.
May revisited the subject when she was speaking at the G20 summit in China in September, announcing that proposals against corporate tax avoidance and excessive pay would be unveiled by the end of 2016.
She said: "We must do more to ensure that working people really benefit from the opportunities created by free trade. It is not enough just to take a hands-off approach. We need bold action at home. In Britain, we are developing a proper industrial strategy so more people can share in our national prosperity through higher real wages.
"And, to restore greater fairness, we will bring forward a consultation this autumn on measures to tackle corporate irresponsibility – cracking down on excessive corporate pay and poor corporate governance, and giving employees and customers representation on company boards."
May added: "There is a responsibility in [corporations] paying taxes. Because their employees … their children are at schools, they use the health service, the goods are transported by roads and trains and so forth. So it's not that companies have no responsibility."
The sentiment is not new: both Labour and the Liberal Democrats have been calling for responsible capitalism, curbs on executive pay and rapacious takeovers for years. But now that BIS is to hold its public inquiry into corporate misbehaviour, spiralling executive pay and the composition of boardrooms, big businesses are beginning to sit up and take notice.
When announcing the inquiry, BIS chairman Iain Wright MP said: "Irresponsible business behaviour and poor corporate governance certainly act against the interests of workers, but they also act as a brake on long-term prosperity and profitability in companies. We need to look again at the laws that govern business and how they are enforced.
"We are also keen to explore the issue of ever-growing pay increases to executives, especially when there often seems to be very little connection with company performance or any pay rises to the vast majority of employees."
The inquiry will not only ask if workers should be represented on company boards and remuneration committees, but also whether a company's long-term performance should be a factor when executive pay deals are reached. The roles of share-holding investors will be considered as well, along with the barriers that women face in reaching executive status.
BIS is now accepting evidence from shareholders, employers' bodies and campaigners for boardroom change, and will then work to produce its report and recommendations later this year. But will this result in real progress against corporate excess? One of the challenges will be to persuade the established business world that legislative changes might be needed.
Adam Marshall, director-general of the British Chambers of Commerce, has responded with warmth to some of the ideas, but has also warned against too much government interference. He said: "Many of my members would not be perturbed by having employee representatives on corporate boards. Where they would start to worry however is if the Government started to dictate how boards and shareholders took a decision."
Simon Walker, director-general of the Institute of Directors, has been openly critical of boardroom excesses, and has called on big businesses to take May's views and the role of the BIS inquiry seriously.
He said: "I have been warning large businesses for three years now that there would come a point at which public outrage about the grotesque excess in top salaries would gain a momentum of its own… and that even a Conservative government would legislate on these matters.
"The reputation of corporate Britain has not recovered from the financial crisis, and there are important questions that need to be addressed on issues including transparency, executive pay and board diversity. The prime minister has made clear that company boards are in her sights, so directors must fully engage in this debate."
But in a hint that self-regulation would still be the preferred option, Walker added: "I would still hope that there is scope for the business community to show that it is capable of changing its own behaviour. That means restraining itself."
Perhaps the last thoughts on how big businesses will respond to the growing dilemma should come from the diverging attitudes of Ashley and Green – the two 'bad' boardroom examples we began with.
Following BIS's damning report of Sports Direct in July, Ashley has indicated a willingness to at least be seen to be doing the right things. Earlier this autumn, he agreed to an independent review of the company's working practices and corporate governance, and said a worker representative would be elected to the board to prove how willing he was to listen to staff.
In a rare TV interview, he admitted: "I've taken my eye off the ball. I've said I'm going to fix it and I will… We take this a lot more personally than anyone can possibly imagine."
Green, however, has been far more contemptuous of anyone daring to criticise the way his business affairs have been managed. When he appeared before BIS in June, he made headline news when he arrogantly demanded that an MP stop staring at him, declaring it made him feel "uncomfortable". He has also threatened to sue MP Frank Field, who sits on BIS, for comparing him unfavourably in a radio interview with notorious tycoon Robert Maxwell.
The questions triggered by British businesses' biggest bruisers are important. Is Ashley's apparent contrition real? If so, might this be followed by better corporate governance across all sectors? Or is the real attitude of big business likely to be more scornful, as exemplified by Green?
If the latter is seen to be the case, May's government could soon be armed with clamouring public opinion as well as a powerful BIS report, and we could soon see actual legislation to force corporate compliance.