Fears for a forsaken Egypt as Africa's fourth largest economy mirrors a Greek tragedy, threatening trade and jeopardising foreign investment
By Darren Parkin
NERVOUS investors are looking to pull cash out of Egyptian projects as the frayed purse strings of the troubled North African nation fail to contain what little is left in the country's coffers.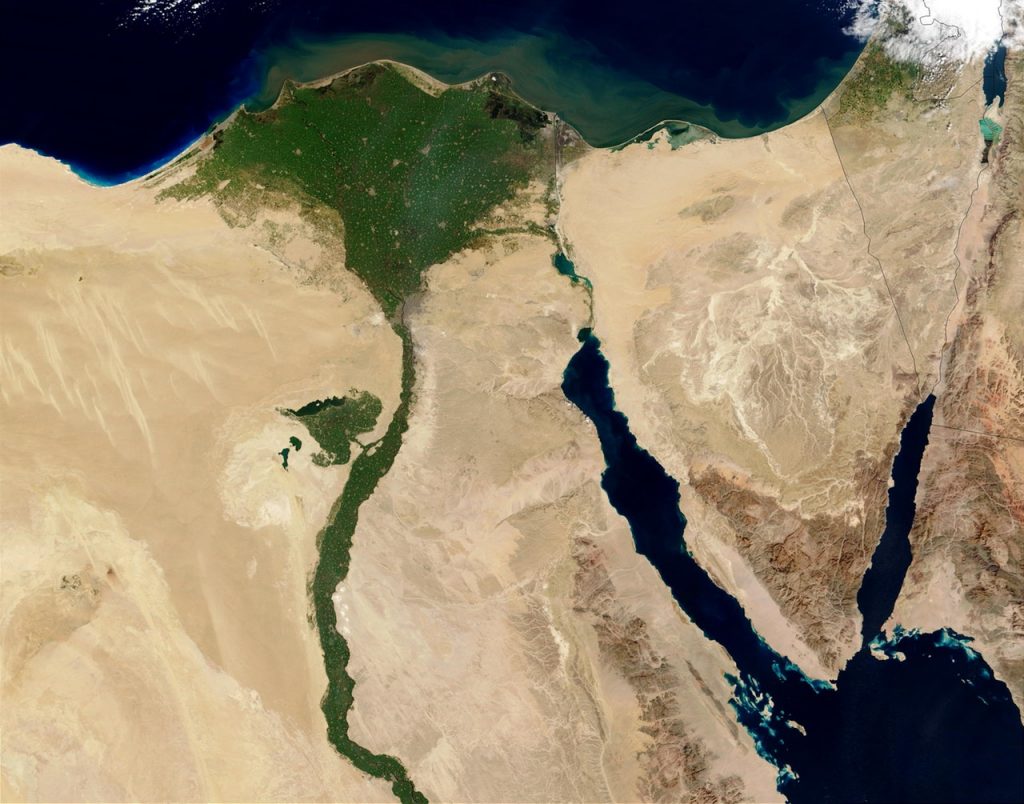 Thousands of historic foreign investments have been shoring up Egypt's banks for years, eager to cash in on a much-anticipated bonanza that never really came to bear. A little more than a quarter of a century ago, countries like Egypt attracted a wealth of surplus portfolios – places to dump excess profits that would, one day, deliver a significant return for their owners.
It was a typical and, at the time, apparently risk-free way of putting something away for a rainy day. After all, it was believed the nation's economy was at rock bottom and the mass of start-ups offered mouth-watering returns for international prospectors. It all made perfect sense.
Unfortunately, as if reflecting the Egyptian climate itself, that rainy day didn't really materialise, and those investors are currently feeling the burn.
Lately, alarm bells have been ringing across dozens of sectors as the complex web of investments begins to unravel. Experts predict the slow disentanglement will reveal plenty of problems and leave swathes of companies throughout the world out of pocket with historic investments that could simply vanish into thin air.
At particular risk are many UK PLCs who, during times of high profit in the eighties and nineties, channelled excess revenues into foreign investments.
A similar situation arose during the catastrophic collapse of the Greek economy, but many shrewd international firms were able to foresee what was about to become one of worst economic collapses in history, and take action.
The current crisis in Cairo is, however, drawing comparisons with the almost overnight demise of Iceland's banks in 2008. As Reykjavik's financial pillars crumbled, the business world had little or no time to react.
This time, and with the thud of Iceland's banking fall still ringing in their ears, businesses with interests in Egypt are unwilling to be taken by surprise, and have already started discussions about withdrawing funds and trade deals with their Egyptian counterparts.
The first warning signs were in the smoke of fires that raged through Cairo almost six years ago during the uprising to topple Hosni Mubarak. The former air force commander was swept from power following a wave of protests which saw his 30-year rule come to an abrupt end. He had miraculously dodged at least six assassination attempts, but, in February 2011, he was unable to evade the will of the Egyptian people.
With that demise, however, came the beginning of a slow erosion of Egypt's financial stability – the one-time fiscal powerhouse that had been the envy of nearly all of Africa's business-led economies.
For all his misdemeanours, trials, retrials and obvious failings as a leader, Mubarak had been an instrumental player in keeping the Egyptian economy strong during his three decades of unopposed rule.
His reluctant successor – Abdul Fattah al-Sisi, former head of the country's armed forces – has not been able keep a grip on the Egyptian pound. His softly-spoken approach and emotional speeches have done little to put confidence into Egypt's business community. Many Egyptians hail 'Sisi' as a robust leader capable of stabilising a country which witnessed mass protests and the political disembowelment of two presidents which – to all intents and purposes – were of his doing.
A festering worry has, though, begun to creep into the mindset of Cairo's business leaders, and that is the fear that Sisi is meandering away from a once-strong nation's monetary needs and taking them down the authoritarian path which Mubarak had fostered for so many years.
Recognising that Egypt's business needs were being neglected, the International Monetary Fund's Christine Lagarde declared that Egypt was already in a 'currency crisis', and hinted at a swift move towards devaluation in order to arrest the broadening gap with the nation's official and black market rates.
Lagarde acknowledges that Sisi is ready to launch an austerity programme, but, in the same breath, recognises he will be holding out the begging bowl to international investors and governments as he looks to find billions in order to plug the gaps left by conditions set over a $12.5 billion loan from the IMF.
Alarmingly, Egypt's foreign currency reserves are said to be currently holding a mere $19 billion. While Sisi will argue this is an increase on the previous two years, the fact remains it is less than half the amount held in the months before Mubarak was overthrown.
In a television interview recently, Lagarde welcomed the anticipated reforms and potential austerity programme, but hinted that IMF support would only continue if Abdul Fattah al-Sisi's government could meet the loan conditions.
"In terms of exchange rate, there is currently a crisis, because if you look at the official price and then you look at the grey market price, there is a 100 percent difference so that needs to be addressed," she said.
"If they decide to move forward we will certainly support that move, we will certainly accompany it, we'll put money on the table to help them along the way. But it's their call and it's their decision."
The IMF is keeping its cards close to its chest with regards to whether or not a slow devaluation or total flotation would be the next move for Egypt, with Lagarde stressing the body must wait for the right conditions to present themselves.
"When you have very low reserves, when the difference between official and unofficial rate is very wide, then, historically, we have seen rapid transitions being most efficient," she stated.
Both Saudi Arabia and China have stepped in to negotiate some $6 billion of support in order to help shore up what is still regarded as the fourth strongest economy in Africa, but disgruntled business leaders are already suggesting it may be too little, too late for Egypt and its international trade.
Speaking with Business Vision, Egyptian trade advisor Saleh Mamdouh said his country had enjoyed successful and simple business with overseas companies for decades, but the future was beginning to look a little bleak.
"Egypt has always been a very accessible place to do business with foreign companies of all sizes due to our many airports and ports," he said.
"The cost of doing business here has always been attractive in terms of labour and land, and corporate tax has been held at a flat rate of 20%.
"It has been a favourable place for international investment since the 1980s, and we had, until recently, seen much interest from UK companies of all sizes, but I fear this is now lost.
"When you see what happened to Greece, then you look at what is happening here, it would be foolish not to observe some quite startling comparisons."