JOHN Malone is a man of colossal wealth. A simple google search for news on the American billionaire will quickly confirm just how eye-wateringly rich he is…
By Darren Parkin
'US BILLIONAIRE SNAPS UP €150M DUBLIN HOTEL CHAIN', screams one. 'CABLE PIONEER JOHN MALONE INVESTS $280m', hollers another.
However, it was only when the 75-year-old reclusive philanthropist decided to buy up Formula 1 in September 2016, that the business world was given a true insight into how much cash had been burning a hole in his pocket.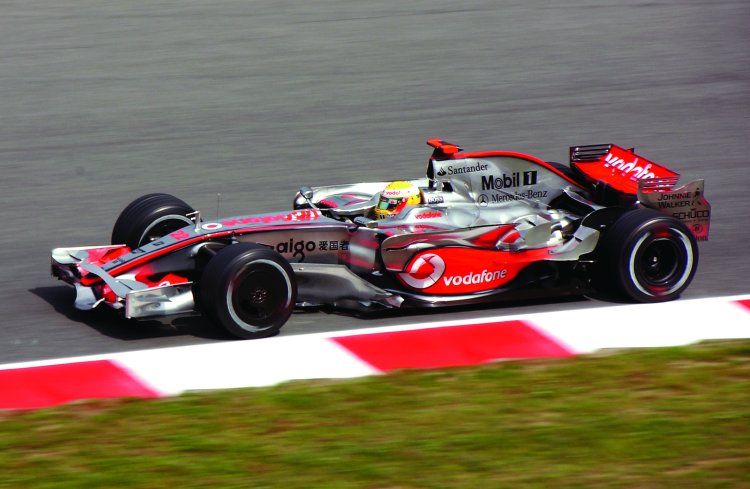 The move raised eyebrows on both sides of the Atlantic. After all, given the profound lack of enthusiasm for Formula 1 in the USA, why would an American businessman want to take a gamble on something regarded by his countrymen as a niche sport behind NASCAR and IndyCar?
On the face of it, it defies a lot of logic, but then John Malone and his company Liberty Media often set their own agenda when it comes to reason. Setting aside the lack of fondness for F1 in the USA, and putting Malone – often labelled 'The Cable Cowboy' – in the driving seat of a profoundly European sport isn't such a non-starter as it may first appear. In fact, closer inspection reveals a shrewdness that belies any doubts over how savvy an investor Malone has been.
For many years, F1 has been in the hands of Bernie Ecclestone – a phenomenal character who has, virtually single-handedly, turned the sport from a grunting, modern day gladiatorial experience into… a grunting modern day gladiatorial experience which is also big business. Few would guess correctly if it came up as a pub quiz question, but, Formula 1 is the third most watched sport in the world. This was Ecclestone's doing.
To the purest, everything that Ecclestone has done has simply underpinned the suspicion that, for many years, F1 has been more about business than sport. And that's the issue which has attracted Malone and his $4.4bn investment. He bought 100% shares of Delta Topco (F1's parent company) from London-based private equity firm CVC Capital Partners.
The shrewdest move of all, claim analysts, would have been to entice Ecclestone away from dreams of retirement and keeping him on as chief executive of the sport. And, to be fair to Malone, he almost managed it. Ecclestone held all the keys to the bulging safes of those around the world who are queuing up for a slice of Grand Prix action. It may not sit well in the hearts of motorsport fanatics, but governments will cough up huge sums to host a Grand Prix, and Bernie Ecclestone was the go-to man to facilitate such a deal.
Unfortunately for Liberty, Ecclestone chose to withdraw from the race and, in the process, banked himself another, albeit questionable, enormous pay-out from F1's new owners.
If he had retained Ecclestone's services, Malone would have had access to the projected cash flow and, at the same time, a safe pair of hands at the wheel as Liberty took over. Income and stability – two of the main ingredients to a successful business.
One expert who understands Malone and his motivations better than most is US National Public Radio's David Folkenflik who believes the huge investment will deliver a serious return.
"He's made billions of dollars over the years, with stakes in many businesses – but he has no emotional investment, and will trade them like soccer cards," he explains.
"He's a deal-maker. Malone is driven by what the best deal is he can strike – a behind-the-scenes guy, and an enormously powerful one. He's clear-eyed and unemotional about deals. He doesn't want to be seen on TV or pictured with presidents etc – he just likes owning these things.
"But this deal will allow him to provide lucrative programming for his cable empire – he'll make money off it in the medium term and the long term."
Without Bernie Ecclestone as chief executive, long-term Rupert Murdoch loyalist Chase Carey has been named the new chairman. Carey has been the vice-chairman of 21st Century Fox for years, and also publicly named by Murdoch himself as one of the few people who would take his throne if he suddenly 'went under a bus'.
It makes for a powerful spearhead to the enormous financial backing being given to a sport that, as yet, has failed to crack the US market. But with Ecclestone no longer pulling the strings, who knows what the injection of American ownership might bring?
But is there something more sinister afoot, and does the latest F1 bombshell story have a curious twist? After all, Ecclestone had, at first, appeared keen to remain in office.
"It has been decided that I am to stay on as Formula 1 chief," Ecclestone told Autosport just days after the Liberty deal was struck.
"I will continue to do all the things I have previously done, such as negotiate with the circuits, television companies and people like that.
"The good news is we will have someone on board in Chase Carey, and he will hopefully be able to push F1 into new territories with social media. As most people know, I've never found a way to make money from social media."
One can only assume that something occurred behind the scenes which saw Malone keen to suddenly jettison his predecessor. Quite what that something was will no doubt reveal itself in time.
Liberty Media, and its associate companies, have an impressive footprint across the leisure and entertainment world, spanning from the Atlanta Braves to Virgin Media, as well as sizeable stock in ITV and Eurosport. Now, with the flamboyant Carey involved, John Malone has found himself somewhere in the family tree of the Murdoch empire too.
Given Malone's pedigree, and now the commercial handshake with Murdoch's heir, it's fair to say that F1's days as the preserve of terrestrial, free-to-air television are numbered.
But that may no doubt change in five years – the predicted lifespan which experts are placing on Malone's tenure of the sport. Many observers anticipate the engineer's son from Connecticut will be looking for a quick return on his investment, with even conservative estimates pointing towards 15% payback if he sells F1 on in 2121.
The return will, they say, be used to leave further legacies to go with his already impressive philanthropic endeavours. Two years ago, Malone and his wife donated $42.5m to Colorado State University's Institute for Biological Translational Therapies – a centre which is developing stem cell treatment. The couple have also, in the past, gifted $60m to the elite Hopkins School, $50m to Yale School of Engineering, $30m to the Whiting School of Engineering, and, in 2000, provided $24m to construct the Daniel L Malone Engineering Center at Yale in honour of John Malone's late father. He has also been masterminding the Malone Family Foundation since 1997 – a specialist scholars programme that provides endowments to various private schools in the USA.