The international blockade on doing business with Qatar has left the oil rich state fragile. Despite the finger pointing and accusations of its support for terrorism, Qatari business leaders are keen to negotiate. But is anyone listening?
By Darren Parkin
QATAR'S worried business community has piled pressure on its government to file an official complaint with the World Trade Organization (WTO) in a move that is intended to challenge the current trade boycott from neighbouring states and force them to gather round the negotiating table.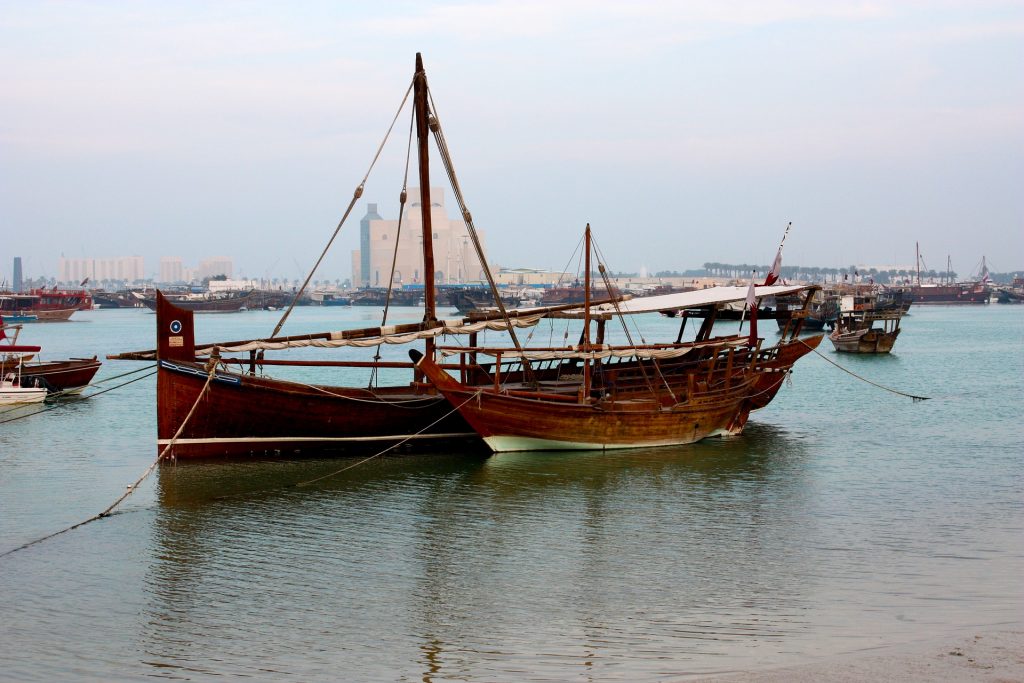 The complaint – which marks the first formal step in the process of launching a dispute with the WTO – means the intergovernmental business body could demand all parties enter into a negotiation. Once those talks begin, a settlement must be reached within 60 days or the WTO will settle the dispute before a panel of its own choosing.
Countries close to the small peninsular of Qatar jointly severed all ties with Doha in June after claiming they had evidence the state was actively supporting terrorism throughout the world. The United Arab Emirates, Saudi Arabia and Bahrain all imposed a trade blackout on their Gulf neighbour, even going as far as giving Qatari nationals just 14 days to leave their territory and also banning their own nationals from crossing borders into Qatar.
Qatari officials have vehemently denied any serious terrorism links (although they have acknowledged some 'low level' associations), but claims of substantial evidence – much of which is yet to made public – has seen other countries severing their trade links. Libya, Yemen and the Maldives are the latest nations to cut Qatar off, while Egypt also ceased diplomatic ties but fell short of urging its 177,000 ex-pats to leave.
All of the countries taking part in the commercial cessation are also actively denying Qatari aircraft any passage through their airspace which, given their respective geography, is making air travel decidedly awkward.
Internationally regarded as a forward-looking state with huge ambitions on the world stage, trouble has been simmering under the region's surface for several years as accusations of funding and support for organisations linked to terror groups have clouded the air of an otherwise stable economy.
However, two major issues which simply wouldn't clear have dominated the reasons leading up to the current trade boycott.
Firstly, Qatar's links and, at times, blatant support of extremist organisations. Qatari leaders have gone all out to distance themselves from groups with connections to al-Qaeda or IS, yet they have admitted to giving support to the Muslim Brotherhood. In many eyes, terrorism groups and the Muslim Brotherhood cannot be separated. Indeed, since 2015, the governments of Egypt, Russia, Bahrain, Syria, Saudi Arabia and the UAE consider the Muslim Brotherhood as a terrorist organisation in its own right.
Secondly, Doha's relationship with Iran has done little to ease tension throughout the region. Quite the opposite, in fact.
Iran and Qatar share the world's largest gas field, and the strain between Shia and Sunni faiths is causing a fierce friction for historic business rivalries with Saudi Arabia which appears to be spearheading the blackout of Qatar.
Acutely aware of the delicacy of the situation, the WTO appear to attempting to tread carefully as it tries to mediate, but the fierceness emanating from the current rhetoric between all parties may indicate the WTO is on something of a fool's errand.
Qatar's written complaint to its WTO representative for the region – Ali Alwaleed al-Thani – is a dossier of many pages, with a chapter each on its present adversaries. The main thrust of its complaint, however, is citing 'coercive attempts at economic isolation' and impediments in various international industries. In short, Qatar is accusing its neighbours of trying to shut down its businesses.
None of the countries involved in the trade boycott have responded to Qatar's complaint, and nor are they likely to. The common expert opinion is that the boycotting nations might not even come to the negotiating table, and simply run down the 60-day deadline, forcing the WTO to bring about its own recommendations from various panels. The outcome of which, of course, will be mainly guidelines rather than rules that many anticipate will be brushed aside.
Qatar's complaint lists the full extent of the dispute as a raft of trade restrictions – including trade and travel bans through airports and maritime ports. It also talks of border closures, prohibitions on Qatari air freight and passengers, and even physical blackouts of digital services and websites.
"The consultation request is to discuss and clarify the legality of these measures and find a way to bring them into conformity with their commitments," Thani told a WTO press conference.
"We have always called for dialogue, for negotiations, and this is part of our strategy to talk to the members concerned and to gain more information on these measures, the legality of these measures, and to find a solution to resolve the dispute."
As unlikely as progress seems to be, Qatar has received the unexpected backing of an ally it probably thought of as unlikely bedfellow, given the nature of the accusations being made.
Rex Tillerson, US secretary of state, is leading the calls for the blockading countries to come to the negotiating table in order to lift sanctions. He argues the trade boycott is causing harm to Qatar's citizens rather than targeting the very problem at the centre of those nations' concerns.
"I hope as a sign of good faith they will lift that blockade," he said from Washington. "That would be a positive development."
Positive or not, it would seem Tillerson's intervention hasn't just raised eyebrows, it's also raised tension levels with Saudi Arabia where its own government officials had been expecting the support of US President Donald Trump in its efforts to 'out' Qatar as a terrorist sympathiser.
Far from being supportive, the Saudis' response to Tillerson's remarks would appear to suggest they echoed reproach from the White House rather than diplomatic foundation on which to build further momentum for an anti-Qatar coalition. Given Tillerson's role within the US Government, it is fair to assume he would not have moved to intervene had it not been the sentiment from within the Oval Office.
To add a little insult to a minor injury, Tillerson followed up his calls by praising Qatar's willingness to sign a new 'memorandum of understanding' with the US in regard to the tracking of terrorist funds.
The compass of tension in the region may have been pointing rigidly to Doha of late, but the needle is slowly being pulled towards Washington, it would seem.