Private equity firm which owned the popular airline says the total cost of its collapse will take years to calculate as it stares into a £250m abyss. It also points the finger at a 'perfect storm' of various problems which forced the 49-year-old airline off the runway. But, given the investment company's track record, should the fingers be pointing in the opposite direction?
By Darren Parkin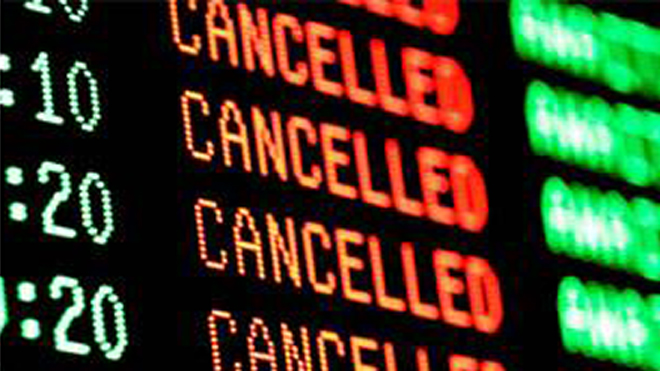 THE celebrations to mark Monarch's 50th anniversary as a commercial airline were already in the advance planning stage. April 5th 2018 was going to be a day to cheer five decades of tremendous success as an airline that was as popular with its customers as it was with the 2,100 staff.
Now, after a cataclysmic few days for Monarch and its owners, it's safe to say that the party has been well and truly cancelled.
But what went so ruinously wrong for the operator, and why did the decision to shut everything down occur so abruptly? Well, there's a question that only Marc and Nathaniel Meyohas can answer with any degree of clarity.
The Meyohas brothers are the founders of Greybull Capital – the private equity firm now left picking up the pieces of one of the world's biggest airline collapses.
The secretive French brothers have been in business for many years, and, curiously, have a string of insolvencies and liquidations to their name. Despite the business mantra of making 'long-term investments in private companies', Monarch is the fourth Greybull-owned business to be declared insolvent over the last six years.
Before the Luton-based airline came to an end on October 2, the equity firm had previously seen electrical retailer Comet, Rileys Sports Bars, and the former Morrison's-owned convenience store chain 'M' all go under.
From their plush Knightsbridge offices – less than a minute's walk from Harrods – Greybull offered a hint of contrition over the swift implosion that finished Monarch as a company. The firm's website, which gives little information about Greybull and its dealings, carries nothing but one simple statement:
"We are very sorry that we have not been able to turn around the Monarch group and for all the inconvenience and distress that this administration will cause. We would like to thank all the employees, partners and stakeholders who have worked so hard over the past three years to try and make The Monarch Group a success."
Trouble is, Monarch had been a success. It had a fine collection of awards and plaudits for efficiency, customer service and safety. The public reaction to its demise at times resembled an outpouring of grief. It was a well-loved airline. Honest and uncynical towards its customers, it's hard to imagine the loss of, say Ryanair, being met with such demonstrable sadness.
The accounts show that there were times when Monarch had been making a profit, and looked like it had the potential to do so again. Even the Meyohas brothers must have believed this when they purchased 90% of the business in 2014, declaring: "We are delighted to acquire Monarch and invest our capital into a very strong brand with great potential."
Within 12 months, Greybull had the Financial Times singing its praises and stating that Monarch had been transformed under their leadership as 2015 saw the airline's first whiff of profit in more than three years.
Behind the scenes, though, Greybull were looking to 'explore strategic options' for Monarch which included expanding – potentially with a European partner – before selling up. Nothing materialised, yet Greybull kept filling the financial holes that Monarch was creating up to the third quarter of 2016 as rumours of imminent bankruptcy were brushed aside.
At some point, in Greybull's Mayfair offices, where the Meyohas brothers were encamped on Saturday September 30, a conversation between them and Andrew Swaffield – the CEO at Monarch's Luton Airport headquarters – led to them deciding enough was enough. Monarch couldn't be saved and the plug was pulled, leaving some 860,000 passengers without flights.
Marc Meyohas was quick to blame the weakness of sterling, terrorism in the Middle East, and Brexit for the biggest business failure in British aviation history. It can't be denied there are several contributing factors. But there may be other lines of enquiry. For instance, only a year after Greybull threw £165m into Monarch just to keep it afloat in 2016, the troubled airline inexplicably ordered 15 aircraft from Boeing – in addition to the 30 it had already sanctioned. The extra 15 alone were valued at £1.3bn.
It is eyebrow-raising and frankly bullish business decisions like that which will certainly require some answers once an inquiry into Monarch's calamitous demise is underway.
Blair Nimmo, administrator with KPMG, has been appointed to lead the winding up process, and he has already stated there appears to be little that can be done for the 2,100 Monarch staff – particularly the 1,858 who were made redundant just as soon as Andrew Swaffield clicked 'send' on an email to staff at 3.26am on Monday October 2.
Nimmo, stating the company had 'run out of options' having its aircraft grounded, said the most pressing course of action was to 'realise the assets in due course'. With its whole fleet of planes on lease, it's hard to see just what assets of great value the company could have – particularly when you take into account that Monarch Aircraft Engineering Ltd (Monarch's service and maintenance arm) announced it would continue as a standalone business, seemingly immune from the unfolding mess.
MAEL has 730 staff employed across six airports in the UK, with maintenance stations at Nice, Malaga, Kiev and Warsaw.
It's interesting to note that, despite the service becoming a standalone company from Monarch, Andrew Swaffield – Monarch's CEO – is also listed as an active director of MAEL. Furthermore, Mr Swaffield also registered a company called 'Alcedo Consulting Services Ltd' with the UK government's Companies House on October 2. This was only days after he also registered a company called 'Shelfco 2017 Ltd'.
Swaffield has already taken the brunt of much criticism over the Monarch debacle, particularly from disgruntled staff who were taken aback by his email explaining the company was going into administration. Only a week earlier he had sent a somewhat jovial email urging employees to ignore what they read in the press and 'have a good week'. Less than seven days later he was condemning most of the staff to redundancies, citing a £60m loss this year, with a projected loss in excess of £100m for 2018 as reasons to bring the business to a halt.
Despite the emotional reaction to Monarch's passing by customers and staff, some analysts are already playing down the influence its collapse will have upon the industry. Shares in rival firms spiked, but are expected to level off within weeks. Expert Damien Brewer of RBC Capital Markets stated Monarch's expiry was 'an un-regal exit with marginal impact', highlighting that the airline would have only made up 1.7% of outbound and inbound flights at UK airports this winter.
Meanwhile, Business Vision has approached Mr Swaffield seeking clarification on the nature of the two businesses he registered shortly before, and on the day, the company went into administration, as well as clarification of his position at Monarch Aircraft Engineering Ltd. He has failed to respond.
We also invited Greybull to comment upon its own competency in light of a series of firms it has invested in which were then put into liquidation. Again, we have received no response.