South east Asia's palm oil industry is facing tough criticism as many producers refuse to comply with sustainability targets, but are the farmers getting a fair deal, and can foreign investment make a greener business out of the world's desire for their products?
By Darren Parkin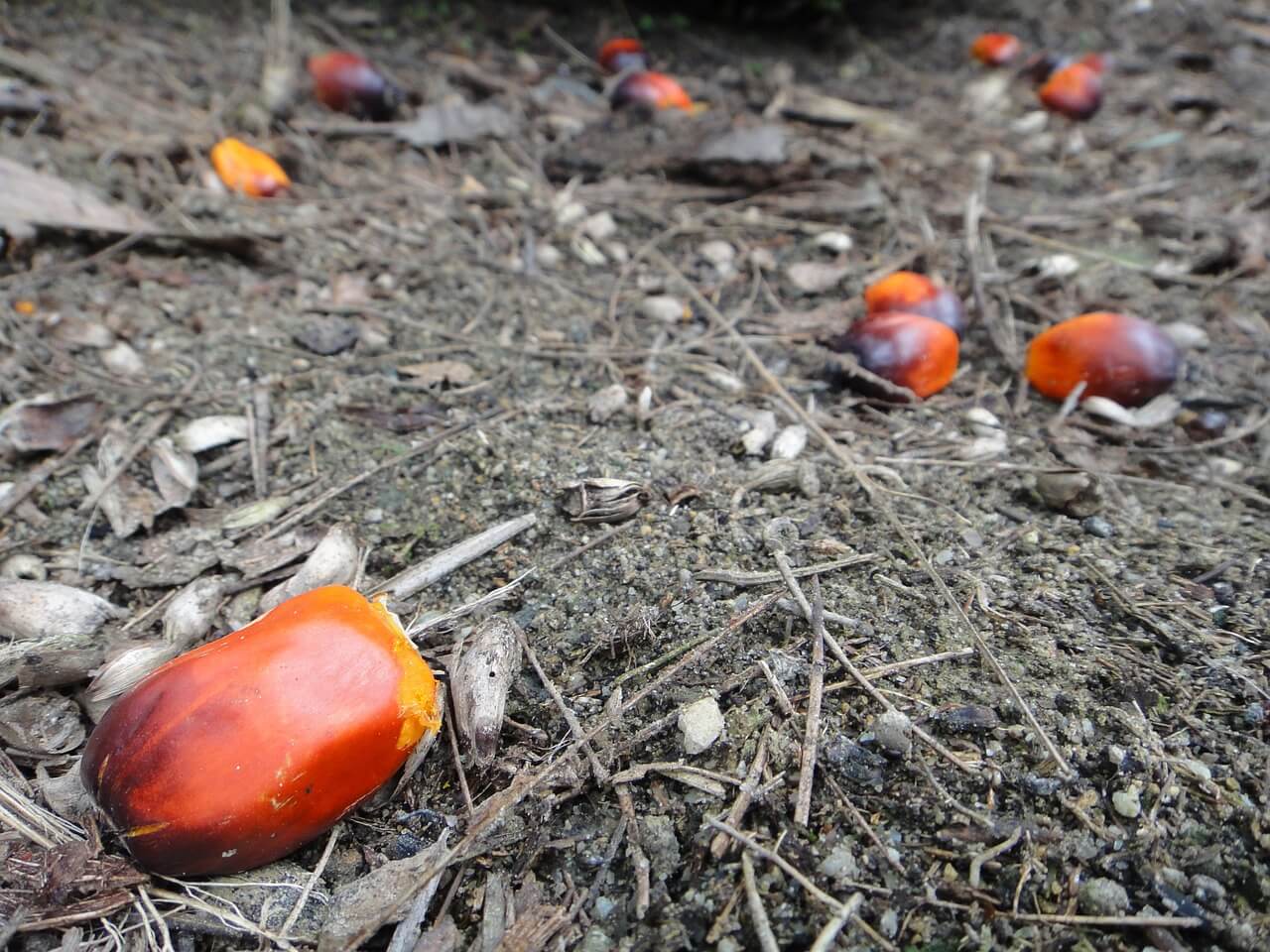 FUMBLING through the many pockets of an ex-Army waistcoat, a breathless and shaking Safawi Basharudin breaks into a smile as he finally finds the item that had eluded him.
"This is why!" he shouts. It's almost a scream. He's struggling to get his words out, visibly fighting back tears as he holds out a creased and tattered photograph, framed only by his worn-out fingers which are scarred with the desperation of his labour.
Two children, lovingly cradled in their mother's arms are staring out from the picture. It's a happy scene. The three figures are well dressed, smiling in the sunshine, and enjoying a picnic in the shade of a palm tree.
Gazing over the top of the outstretched photograph, Safawi cuts a much different figure to those he is showing. From head to toe he's covered in grime. His arms are peppered in old and new cuts and, around his feet lay row upon row of bunched palm fruit.
Clutching the photo to his chest, he composes himself and explains why he toils for up to 14 hours each day on a huge plantation that's contributing to Malaysia's growing palm oil export business.
"It's for them," he says.
"My children can go to school, my wife can live in a nice house, and we can have food on our plates – that is the life that we want, and that is the life that this work is giving us."
It's not as if Safawi and his wife of nine years are desperate to provide something for their children which they may have lacked in their own childhood. Both are well educated, speak excellent English and Chinese as well as their native Malay, and left school with good prospects. When they met, Safawi explains, he was a musician gigging the bars of his hometown Malacca, and his wife Damia was a hotel worker on the holiday archipelago of Langkawi.
"I was in a band, and we played Beatles songs every night of the week, and my wife worked around the clock in a hotel with two days off each month," he says.
"Yet we could barely afford to rent an apartment together or get married and have children – without Damia's job we would have had to live with our parents and I would probably not see my own children for days at a time – that's no life."
The explosion of palm oil plantations across Malaysia and Singapore has provided the answer for thousands of people like Safawi. He can work just five days a week – albeit for 14 hours a day – but earn enough Ringgit to provide for his family while Damia stays at their home on the outskirts of Kuala Lumpur where his children go to school.
It's something that would not have been possible for the Basharudins and thousands of families like them before countries in south east Asia answered the call of the world's yearning for palm oil. But, in Safawi's own words, he and thousands of others feel like they're being portrayed as environmental criminals for being part of a much-maligned industry.
Remarkably, palm oil is present in almost half the products we use in the home from biscuits, soap, pizza, and shower gel. Its versatility is well known to manufacturers, and scientists are intrigued by its efficiency as a crop – more palm oil can be harvested per acre of land than climate-similar crops such as coconut oil or soybean.
It's also an inexpensive crop to cultivate. Few fertilisers or pesticides are required by the farmers who grow them.
Add to that the number of jobs which have been created throughout countries which were otherwise unable to provide a mass of reasonably well-paid employment opportunities, the millions who have been lifted out of poverty because of it, and it's hard to see why palm oil is being vilified as one of the biggest environmental threats of the modern age.
But even with the convincing case against palm oil, hedge funds and investors throughout the world are queuing up to invest from the minute a new farm has been granted the land to cultivate.
Deforestation is the main problem. As is a serious lack of ethics. For every hundred palm plantations, it is estimated fewer than five are committed to any form of sustainability. Since 1990 it is estimated that the palm oil industry has been directly responsible for approximately 10% of deforestation across the globe.
Unscrupulous farmers and indeed governments have been razing swathes of natural forest with fire to make way for the introduction of the prolific African oil palm. In the process, huge areas are being robbed of their biodiversity, and various species like elephants, tigers, rhinos and primates are being decimated.
In June 2013, people across Singapore were falling ill with breathing problems, and schoolchildren were ordered to stay indoors for days when a thick haze hung over the city leaving sooty deposits in its wake. The cause was mass deforestation upwind from Singapore as millions of acres of natural forest were burned down to make way for palm oil plantations.
Despite pressure from environmental organisations like the WWF (World Wide Fund For Nature), the level of investment which the production of palm oil is creating is making it impossible to halt its relentless march. The market drivers themselves are bringing about key pressure points that are preventing authorities from engaging with manufacturers about responsible farming and sustainability.
In short, there is money to be made, and too many producers are happy to ignore the consequences. And as the product demand rises – which analysts say it inevitably will – production will move to match it, regulated or not.
For Safawi Basharudin, and millions like him, the ethical considerations of being part of an industry which is the cause of so much environmental damage do not outweigh his natural obligation to provide a future for his growing family.
The question that remains to be asked, however, is what kind of a future will his children be left with if the industry which is giving him that opportunity is contributing to the destruction of their environment?