Proposals to shift borders within Spain's Marbella council area are raising land values – and eyebrows. BV's man-on-the-ground JASON AGNEW has a sniff around.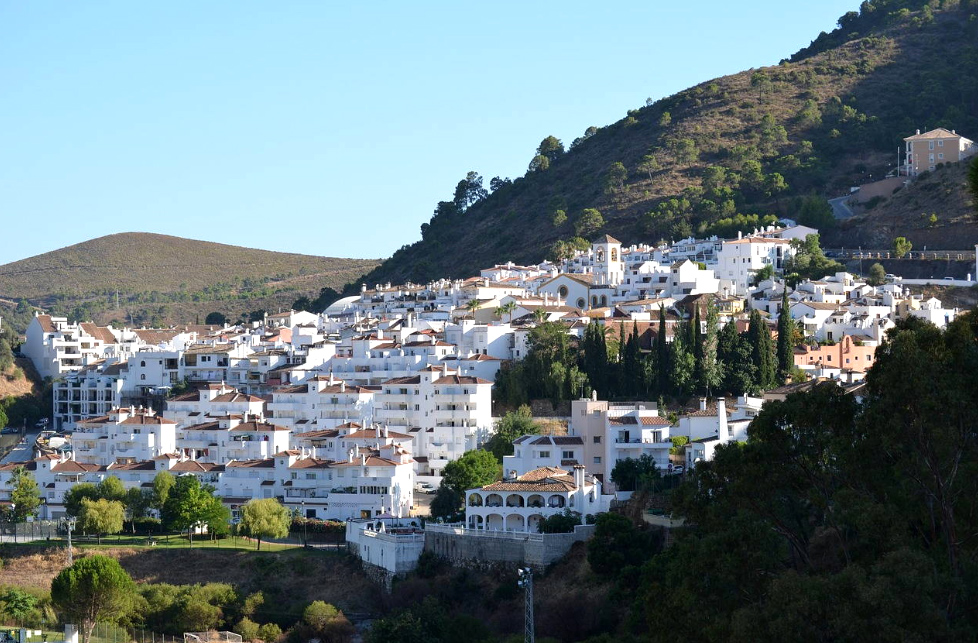 MARBELLA, the picture-postcard pueblo nestled in the centre of Spain's Costa del Sol, is no stranger to corruption.
All four mayors who served between 1991 and 2007 ended up convicted for their part in various scams, three serving time behind bars. In 2006, the town council was dissolved, and in 2013 Spain's largest-ever corruption trial resulting in a former adviser at Marbella Town Hall, Juan Antonio Roca, being sentenced to 11 years in prison (and a fine of €240m) for his role in masterminding a network of real estate fraud and bribery. Roca was among 53 people convicted after a colourful two-year trial that involved former mayors, town councillors, a flamenco diva and a German aristocrat.
The convictions centred around a cash-for-votes scandal – known locally as the Malaya case – involving €670m in bribes sourced from municipal funds in the mid-1990s.
While the past is the past, council-related controversy has returned to haunt the sunny paradise for well-heeled Spanish sun-seekers, British ex-pats and international tourists.
In a recent plenary meeting, the ruling coalition at Marbella Town Hall managed to squeeze through the latest General Plan of Urban Planning (PGOU).
'Vote turned into a raging controversy'
What should have been a routine vote turned into a raging controversy because one of the provisions in the plan involved changing the boundary between Marbella and the neighbouring municipality of Benahavis, the richest per-capita town in Spain. The boundary shift was described by the opposition Socialist Workers´ Party (PSOE) as, "a present of 170,000 square metres to their northern neighbour exactly where the mayor, Ángeles Muñoz, has a house and owns land".
The land Marbella Town Hall is planning to cede to Benahavís may not be built on (rural land) – whereas Benahavís, classified as urban, does allow construction.
By altering the boundaries, those acquiring rural plots – often at low prices – would see an immediate increase in their land's value. While private owners benefit, the result for the Marbella township is a reduction in size by some 168,653 square metres.
In the past, councillor Muñoz had refused to vote on the issue due to personal interest (her family is understood to still have strong interests in the land concerned). The Marbella councillor responsible for urbanism, Francisca Caracuel, claims that Muñoz would derive no personal benefit from the change.
Marbella's governing Popular Party (which equates loosely, in political flavour to the Conservative Party in the UK) has the support of the Option for San Pedro (OSP). This political movement wants San Pedro de Alcántara, currently part of Marbella, to break away to forge a better deal for its residents.
The PP claims to have supported the boundary-change plan because residents of central San Pedro "need a new urban plan" to carry out their activities. The PP also insists that it was up to the Andalusian regional government (in Seville) to approve the boundary change.
The movement set up to fight the change, with the unwieldy title of Not One Metre Of Marbella To Another Municipality, was cutting in its response. "The city limits are the exclusive responsibility of the Autonomous Community of Andalusia," it said in a statement, "and in 2007, the region decided to maintain the present limits as they are the ones established in 1873."
The PP argues that the General Plan does not have the authority to set boundaries; the Supreme Court of Andalusia in 2015 annulled a previous bid to redraw the borders.
Benahavis is home to many high net-worth individuals. Russian president Vladimir Putin has a €10m pad there, as do Hugh Grant and Rod Stewart, and its main selling point is seclusion and security. A controversy with Marbella, which has historically claimed Benahavís, might well bring unwelcome publicity.
Given its history, it´s little wonder that the citizens of Marbella are wary whenever a politician tries to change the rules. It may well be that Muñoz is not acting out of self-interest, but many think it would be prudent act with more probity.
A swift resolution is unlikely; the case will probably end up in court that could run for years.