VAKUFSKA Banka Sarajevo has been operating in the Bosnia-Herzegovina market for 26 years, and has gained an enviable reputation for professionalism.
The commercial bank has majority domestic capital, and offers a reliable partnership to its clients with a network of branches across Bosnia and Herzegovina and correspondent banks worldwide.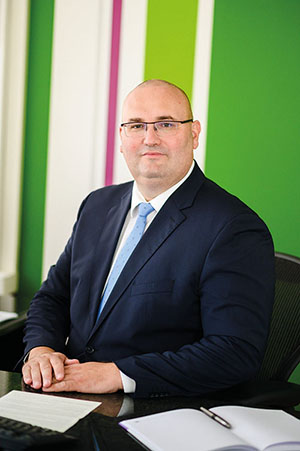 Vakufska's position was strengthened in February 2018 with the appointment of Denis Čivgin to the position of president of the management board. Other board members include Adnan Bogunić and Emir Bektešević.
Last year was an intense one for Vakufska team. There were changes in management, internal restructuring and business optimisation — all with the objective of increasing quality and cost optimisation. "All these are very good preconditions for a major organic, primarily credit, growth," says Čivgin, "the essential generator of the growth in income and profitability of the bank."
The bank's performance indicators have improved in terms of portfolio quality, as well as in capital adequacy. Business profitability has increased, and the bank has recorded a record profit over the past 10 years.
Čivgin was previously president of the management board of Imex Banka in Croatia, and brings with him a wealth of experience.
He started his banking career in Zagrebačka Banka Croatia (a member of the Unicredit Group), working as finance board member and the director of finances. He also has experience in management positions at Sberbank Croatia and Vaba Banka Croatia (now J&T banka Croatia).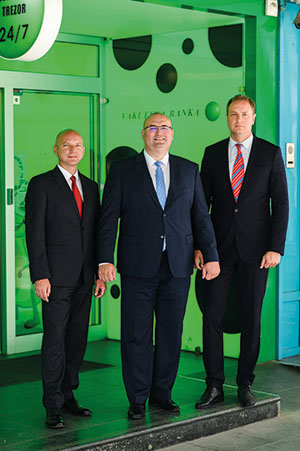 With Adnan Bogunić and Emir Bektešević, Čivgin will continue with the development of the bank and pursue positive results. Vakufska Banka, with majority ownership by domestic companies from Bosnia and Herzegovina, has a long history in the region.
The bank is focused on providing comprehensive financial service to citizens and SMEs via 20 branches in Federation of Bosnia and Herzegovina. It also offers correspondent banking through a global network.
In 2018, the team of Vakufska banka conducted profound organisational, infrastructural and process transformations to ensure stable, healthy and sustainable growth over the long term.
The precondition for this is quality service, and appropriate capital adequacy, Čivgin believes, and a high level of asset quality through strong credit risk management. "I expect that Vakufska will achieve upward trends in business performance," he predicts. "The banking sector in Bosnia and Herzegovina is well capitalised and liquid, and no significant upheavals are expected.
"There is sufficient liquidity, and the banks will almost surely follow the economic growth with their credit activity, inasmuch as allowed by the business climate and the quality of financing projects."
Interest margins have been dropping in the region, settling at a low level. "However hard the game gets," he says, "and with the banks having to compete in the credit market of Bosnia and Herzegovina, it is not realistic to expect that that rates will continue to fall. It is more likely that they will stagnate.
"The speed and quality of service, and the satisfaction of clients and employees, will be key factors for success and differentiation in relation to our competitors."
The focus of Vakufska Banka remains on the improvement of the speed and quality of service in all sectors, on the offer of optimal banking solutions and digitalisation of services.
"We want to strengthen our relations with SMEs, and work on the optimisation of service processes and product development," says Čivgin, "with the desire to become the first-choice bank."
In the first half of 2019, Vakufska Banka has achieved its projected plan values, and Čivgin believes the positive trend is thanks to "the exceptional engagement of our entire team".