THE UK government's proposed Coronavirus Business Interruption Loan Scheme (CIBLS) is coming in for some criticism.
HM Treasury and the Bank of England last week announced a Covid Corporate Financing Facility (CCFF) to ease the negative impacts of Covid-19 on cash flows.
The CIBLS measures were designed to respond to the economic shock arising from the coronavirus pandemic. They include providing access to a £330bn package of government-backed loans and guarantees to businesses of all sizes.
Bristol-based corporate financial and business consultancy Shaw & Co is one of the companies which feels the initiative is flawed, and won't address many key issues.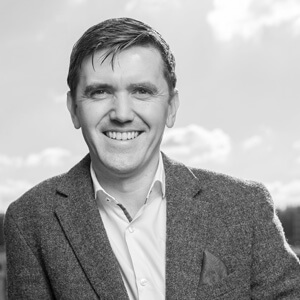 While the scheme is "clearly a step in the right direction", it fails to address fundamental issues and will protect only a fraction of those businesses and jobs it is intended to, says Shaw & Co CEO and founder Jim Shaw.
CIBLS is effectively the same as the Enterprise Finance Guarantee (EFG), he says: clunky to access and probably not scalable.
"We applaud the determination of this government to 'do whatever it takes' in fighting the damage this crisis is inflicting on people's health and our country's businesses, jobs and prosperity," said Shaw.
"However, we were left entirely underwhelmed by the proposals as the impressively big number of £330bn was only to be lent to the UK companies — and only through mechanisms which we believe are doomed to be largely ineffective.
"It is not just a question of throwing money at the problem, it is vital that businesses have quick and efficient access to finance, and that the measures are not blighted by bureaucracy."
The proposed scheme leaves a high burden of risk on lenders which will be passed on to SME owners, Shaw believes, and 20 percent of the loans will need to be secured (the government guarantees 80 percent). Lenders "will want security".
The scale of economic uncertainty means SME owners are unwilling to take on more debt. "We think the scheme should be 100 percent guaranteed, better still a grant. A repayment scheme similar to student loan repayments could be a better option."
Shaw and others are calling for an increase in corporate tax to fund the grants.
* A Bristol gin distillery, Psychopomp, is using alcohol supplies to make a sanitary gel, given free-of-charge to local residents in exchange for a donation to charity.