Blame it on Ayn Rand. She – of Atlas Shrugged and The Fountainhead fame – provided Sajid Savid with an ideological backbone. Secretary for Business, Innovation, and Skills in the cabinet of David Cameron, Mr Javid's unwavering dedication to laissez faire policies allowed him to remain motionless as Chinese steel manufacturers dumped their products in the UK. They did so at fire sale prices, pushing local mills into receivership. Whilst Germany, France, and Sweden imposed non-tariff restrictions on imported Chinese steel, Mr Javid refused to lift a finger preferring to let the market work its magic instead.
In order keep some of its market share, Tata Steel was forced to slash prices of the company's UK plants' output by up to 50%, resulting in net losses that at one point accumulated at a clip of about $1.4 million per day. By March this year, Tata Steel decided to either sell or close its steelworks at Port Talbot in Wales – the largest of the three remaining steel plants in the UK, producing almost five million tonnes of steel slab annually. The company explained that its decision was caused by the influx of cheap steel from China, the high cost of energy, and the continued weak demand for its products.
Potential buyers of the facility shied away in response to the Brexit referendum outcome. Currently, Tata Steel is in talks with Germany's Thyssenkrupp over a possible European joint venture, i.e. the merging of both companies' steel businesses. The proposed tie-up would become Europe's second largest steelmaker with plants in Germany, the UK, and The Netherlands and annual revenues in excess of €18bn.
However, this scenario does not necessarily save the Port Talbot steelworks and its around 4,000 jobs. In a combined set-up, the plant in Wales would still be the thinnest of the three pillars – the Tata Steel plant in IJmuiden, The Netherlands, produces well over half as much steel as Port Talbot does, while Thyssenkrupp's Duisburg facility churns out 14.5 million tonnes annually.
Tata Steel chairman Cyrus Mistry recognises that amid oversupply, consolidation – a fancy word for closures – becomes a necessity: "Consolidation of businesses would provide an opportunity to the steel industry to remain relevant and competitive in terms of costs and value to the customers and enable investments in product innovation, technology, and supply chain efficiencies," says Mr Mistry.
That consolidation is already happening as Europe's largest steelmaker ArcelorMittal teams up with Marcegaglia Group to acquire Italy's Ilva Steel which operates the largest steelworks on the continent. Ilva's Taranto steel plant boasts five blast furnaces and no less than twelve coke-fired oven batteries.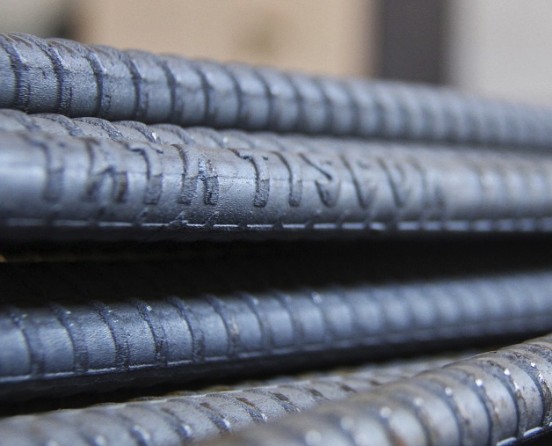 A joint venture between the Indian and German steelmakers is, according to industry watchers, a match made in heaven. Already for some time, ThyssenKrupp has wanted to focus on its lucrative capital goods business, shifting from steelmaking to technology. The Germans have also been eyeing Tata Steel's IJmuiden plant which is considered the most high-tech and efficient facility of its kind not just in Europe, but possibly the world. The IJmuiden plant produces the steel ThyssenKrupp needs for its capital goods and mechanical parts business. The plant is also exceptionally well connected: it borders a large deep water port and enjoys excellent road and rail links to its hinterland. Moreover, ThyssenKrupp's Duisburg Steelworks is merely 200km distant.
Tata Steel acquired its European steelworks in 2007 via the takeover of Anglo-Dutch steelmaker Corus. Overnight, the Indian company went from being the world's 56th largest steel producer to claim the number six spot. At the time, the move seemed sensible, if not a coup. With China registering record economic growth, global demand for steel was strong and shortages loomed.
Battling uncooperative governments, cheap imports, and high energy costs has Tata Steel mulling a corporate shakeup. The Indian company has established a hard-earned reputation for excellence in governance and corporate social responsibility. Tata Steel is of course also known for its superior quality steel. However, the company believes that it can only pursue consistently high quality by adhering to the gold standard in corporate governance.
The notoriously critical anti-graft watchdog Transparency International ranks Tata Steel as the world's seventh most transparent corporation. The Berlin-based organisation praised the company for its unrelenting fight against corruption, citing in particular Tata Steel's absolute refusal to engage with corrupt officials or business partners.
Tata Steel has established an almost peerless reputation for ethical business practices and transparency. From its earliest days, the corporation has adopted global best practices in governance to the point where it is now a driving force behind the global move towards improved corporate citizenship. Transparency International commended Tata Steel for its continued commitment to integrity, accountability, and excellence in labour standards.
Tata Steel is one of only a handful of large Indian companies that immediately embraced the far-reaching economic reforms of 1991 which dismantled the Licence Raj – a notoriously inefficient, even Kafkaesque, system of red tape implemented to assure that private businesses operated within the narrow confines of India's planned economy. Businesses were only allowed to produce specific goods in predetermined quantities as sanctioned and regulated by the Planning Commission which from 1947 to 1990 administered the country's economy. Licence Raj resulted in the Hindu Rate of Growth – a phenomenon representing near-economic stagnation, if not lethargy.
Then Chairman of Tata Sons Ratan Tata promptly took his company mainstream and ensured it adopted the best available management and production techniques, benchmarking his company with its global peers and striking out to compete on an equal footing in world markets. The approach pioneered by Ratan Tata grew into the celebrated and ever-evolving Tata Business Excellence Model (TBEM) – a now internationally recognised corporate governance framework.