Kommunalkredit Austria AG has ambitious goals, high ethical standards — and the dynamism to follow-through on major infrastructure projects. BV bailed-up CEO Bernd Fislage for some probing questions…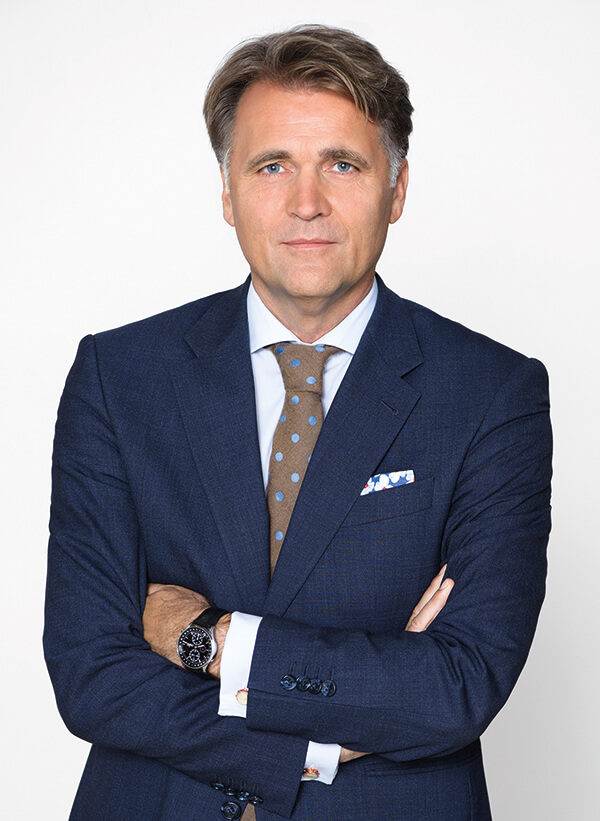 BV: This isn't your first award; what's changed since we last spoke?
BF: Despite Covid-19, 2020 proved to be an excellent business year for us. Particularly positive for us are our recent rating upgrades, business growth, capital optimisation and business expansion.
BV: Have your operations changed as a result of the pandemic? Are things getting back to normal?
BF: Remote working has highlighted the importance of a secure energy supply and a high-performance communications infrastructure. This prompted us to increase financing in this area. Over 90 percent of our investment last year was focused either on digitalisation or renewables. We also increased our lending by 11 percent.
BV: Clean infrastructure and green energy: are these the sectors of the future for investors?
BF: From a global perspective, Covid-19 rapidly accelerated existing megatrends and brought the need for sustainable investments to the fore. In 2019, a large part of the infrastructure industry was focused on the transportation and conventional power production industries. Not coal, perhaps, but the natural gas required to stabilise a grid dominated by intermittent renewables. But the pandemic and the lockdowns that followed turned human interactions on their head; government deficits have soared, and infrastructure priorities have changed.
BV: You see those sectors as "a tool for answering social needs" — what others could come under that heading, and are you moving into any new areas?
BF: We believe in hydrogen as a climate-neutral energy carrier with enormous potential, and we place great emphasis on innovation and sustainability. That's why it was a logical step for us to join the European Clean Hydrogen Alliance.
BV: Climate change is a big one; what advances is Kommunalkredit AG making in this area?
BF: In TrIIIple, we financed the heating and cooling plant for five skyscrapers in Vienna, located on the shores of the Danube. Water is extracted from the canal and five groundwater wells, then used to heat and cool the buildings. The electrical energy is used to operate heat exchangers suitable for industrial use. The plant can be operated in dual-use mode, which allows simultaneous heating and cooling of spaces.
Another project is our joint investment with OMV for the construction of the electrolysis plant to produce green hydrogen. From this point, 10 MW PEM (polymer electrolyte membrane) electrolysis will produce up to 1,500 metric tons of green hydrogen a year. This would reduce OMV's carbon footprint by up to 15,000 metric tons of CO2 annually, and enables the use of green hydrogen to achieve 17 million emissions-free bus or truck kilometres each year.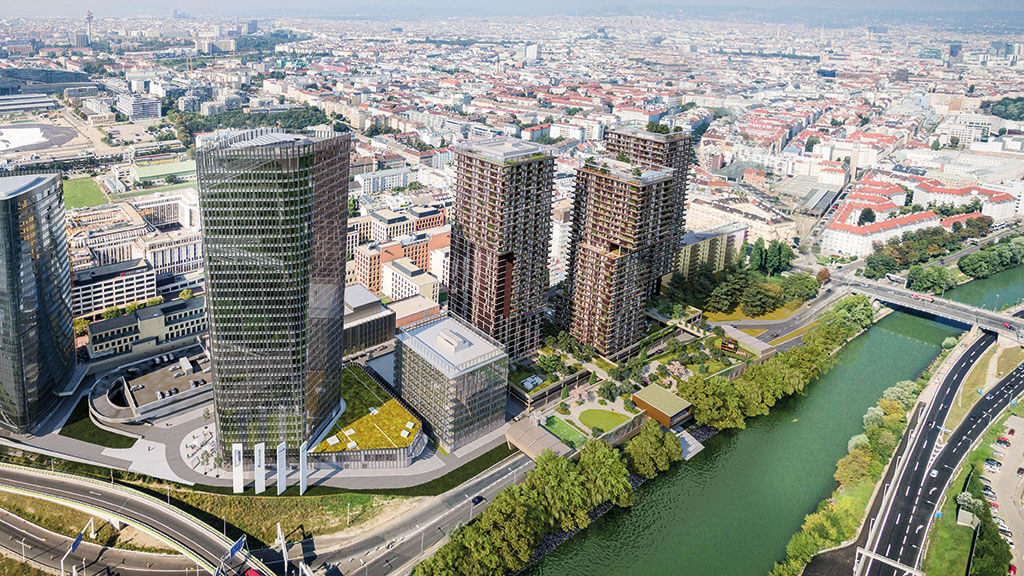 BV: Community impact is important to you; tell us a little about your involvement and commitment…
BF: The goal of our business model is to continuously improve the standard of living for communities and society in general. Over the last four years we have been able to connect 15.5 million people with telecommunications technology, equip those high-rise buildings with efficient heating and cooling systems, and provide transport solutions for 27 million passengers each year.
We have also created accommodation for more than 8,300 elderly and disabled people, contributed to the elimination of three million tonnes of waste, and developed 10,400 refuelling infrastructure for EVs.
We have contributed to the education of some 1,100 students, created support institutions for around 1,500 patients, enabled around 3.4 million households to use renewable energy each year and supplied drinking water to 9.3 million people.
BV: Your emphasis on sustainability is long-standing; are other companies following your lead?
BF: We were the first financial services provider in Europe to establish an EMAS environmental management scheme, back in 1997, when these things had scarcely been heard of. It's in our DNA. We have published a certified sustainability report since 2012. We were the first Austrian issuer of a social covered bond in 2017 and the first Austrian financial institution to become a member of the European Clean Hydrogen Alliance.
BV: How is the KA Fidelio platform performing?
BF: The final close of the infrastructure fund took place at the end of February 2020, just as the pandemic started to spill over. At over €350m, the original target volume of €150m was significantly exceeded. Investors are profiting from the bank's significant origination, structuring and portfolio management expertise.
The global health crisis has not had an impact on the performance of the portfolio and the valuation of assets. We invested in four new renewable energy and digital infrastructure projects in April and May of 2020.
BV: "To stay relevant, we have to constantly adapt." Your words; is this as true as ever?
BF: It's true now more than ever! There is always some sense of urgency surrounding new ideas, inventions, competitors, and markets. Today, that new technology might be hydrogen. Or it might be the cyber-infrastructure required to facilitate blockchain. A while ago, it may have been battery charging or broadband roll-out. We move seamlessly between these emerging investment themes.
BV: Kommunalkredit benefits its modest size, you told us; are you avoiding rapid expansion for that reason, or can growth be healthily incorporated into your business plan?
BF: Our size and agility are assets, but of course we want to grow — organically. Over the past five years, since our privatisation, we have managed to double our capital from €170m to €344m. We issued a €300m senior preferred bond with a maturity of three years with institutional investors on the capital market in May 2021. This bond strengthens and diversifies the bank's funding structure and increases our visibility in the market.
BV: What about your product range? Any interesting developments?
BF: We support our clients from initial project preparation to successful closing, and offer all financing-related services for the implementation of infrastructure projects. We co-operate with our subsidiary Kommunalkredit Public Consulting (KPC) regarding technical expertise and in international tenders. We offer an extensive product spectrum, from public finance to various forms of financing in the infrastructure and energy sectors. We see ourselves as more than just a bank. We see ourselves as an infrastructure platform and think tank.
BV: "We aim to establish Kommunalkredit as a partner of choice for infrastructure investments" — your words again. Have you achieved that aim in 2021?
BF: The year is still young, but we are most definitely on the right track to leave an even bigger footprint in the market.