TAMER Group responds to the growing needs of The Middle East communities, and has established a special position for itself in the Saudi marketplace for its business approach, its service, and its customer portfolio.
The group's core activities are import, distribution, promotion, marketing and manufacturing, with specialisation in healthcare, beauty care, prestige products, fast-moving consumer goods and logistics.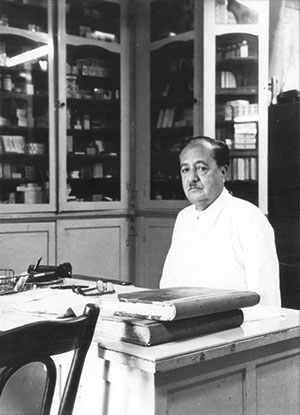 From its headquarters in Jeddah, Tamer Group serves world-leading companies through agreements, partnerships, and joint ventures. It was formed in 1922 by the late doctor Mohammed Said Tamer, who opened the first pharmacy in Saudi Arabia. Over the following decades, the second generation; late Farouk and Maamoun Tamer, grew the business to include the import and distribution of medicine throughout the Kingdom.
Today, the third generation of the Tamer family manages the business, with Ayman Tamer as chairman. The group is active in the fields of pharmaceutical manufacturing, medical instruments and supplies, high-end third-party logistics services, hospital operations, pharmaceutical retail, and the distribution of nutrition, wellness, beauty and prestige products.
As well as the Jeddah base, Tamer Group has offices and state-of-the-art distribution facilities across the main cities of Saudi Arabia. It also has a regional presence through its pharmaceutical manufacturing arm, SAJA, with manufacturing and distribution offices across the MENA region.
The group vision is "to be the catalyst of change; to build, inspire, empower and transform".
Healthcare at heart of future focus
The main business focus in Tamer Group is on the healthcare industry.
The aim is to operate to the highest standards of health, beauty, personal care and nutrition, and provide the latest innovations and technological solutions for patients and consumers.
The group manufactures locally the latest research products from its Japanese partners, who are ranked in the top three research companies in the country, and as well the traditional generic drugs.
It covers various therapeutics; cardiovascular diseases, neurology and primary care. The group has invested in a vaccine plan that secures and supports the vaccination programmes of the Ministry of Health.
Tamer Group offers a full end-to-end service; it develops understanding of client businesses' needs and designs its logistics solution accordingly. It also tailors business solutions, and recognises every customer's unique needs. "The key is to understand such needs," says Ayman.
Support is given to customers' channel growth and channel diversification, scalability and cost release. Regardless of the customer size, each receives the attention and focus and desired service level — based on business expectations and an agreed, tailored solution.
"We do not shy from investing to meet customer needs and expectations," notes Tamer. "We leverage our scale in managing customer surge in demand in the most cost-effective way, and use our latest technology edge and scale in optimising our service level and cost."
Community care, inclusion, as well as 'passion, love and responsibility'
Chairman Ayman Tamer is a man satisfied with the enormous strides Tamer Group has taken — and continues to take.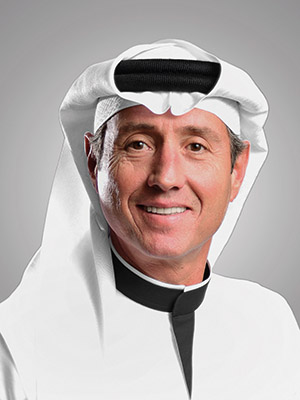 "We strive to devote decades of experience and know-how to make a difference," he says, "nourishing people's lives, empowering businesses and advancing communities.
"We continue to be the trusted partner-of-choice for leading names in the market because of the added value we offer. Everything we do is driven by a sense of passion, ethical principles, love and responsibility."
The group demonstrates exemplary social responsibility through its support of community health and education programmes.
It is in partnership with non-governmental organisations and charities to reach the community and to educate and empower beneficiaries in diverse programmes under the banners of health, education, female empowerment, disability inclusion, art and culture, and philanthropy.
"We aim to educate the community on health disease prevention and living a healthy lifestyle," says Tamer. "We believe that education is the power of each individual, so we provide scholarship opportunities for those who are talented and underprivileged, the opportunity to receive an excellent university education.
"Diversity and equal opportunity is one of Tamer's core values and it is an area of high importance to us from people perspective," says Ayman Tamer.
"We believe in providing opportunities to empower women to become economically independent — whether it's within the workplace, through career planning, or within the community through education and vocational skills learning."
The same philosophy of inclusion applies to people with disabilities; this is a group which believes in empowerment. Tamer Group supports local art and cultural initiatives, and provides humanitarian aid to underprivileged neighbourhoods during crises.
"As for gender and racial equality, the group has a standard HR policy applied to all employees equally, without any discrimination. We have more than 30 nationalities across our organisations coming from many different backgrounds, religions and races. We are committed to various initiatives and to provide equal employment opportunities based on merit. We are an active contributor in the community where we have partnered with renowned institutions to provide scholarship opportunities, internships to recent graduates and vocational skill training."
Tamer Group updates and upgrades practices through technical and digital innovation
Innovative solutions are never in short supply at Tamer Group. It has digitalised logistics activities to improve customer service levels and embarked on a vast B2B e-commerce initiative.
"E-commerce will streamline collaboration with our business partners," says chairman Ayman Tamer, "and provide more visibility to them throughout the entire value chain."
Innovative business models have been developed to deliver value to patients, and warehouses have been automated to increase the efficiency of the operations flow.
CSR and care for the environment are also in primary focus at Tamer Group. It participates in the King Khalid Award for sustainability, and its warehouses and distribution facilities are LEED (leadership in energy and environmental design) certified.
"This is to ensure our responsibility towards the environment, conservation and safeguarding our community from environmental waste," says Ayman Tamer.
"Our transportation is controlled by a management system which reduces carbon emissions and fuel consumption."
"The largest two challenges we have today are the safety and health of our employees and their loved ones, and the safety and health of the organization; which means, cash flow, efficiency, good management and continue to meet and deliver on our purpose. Things have been squeezed within the value chain due to pressure from manufacturers and regulators, as well as other operational cost elements.
"We have had to adopt technologies and systems to automate the processes and optimise the cost to survive at this competitive environment.
"In line with vision 2030, we believe in local content, and developing local manufacturing was the key initiative started 15 years ago."

What challenges does Tamer Group foresee for the future?
"Relying mainly on enhancing automation and digitalisation. Projects related to e-health and e-commerce, and working with regulators to provide support and regulations to facilitate digitalisation.
"Telemedicine, online and last-mile delivery, integrated to serve patients wherever, and with the best cost element.
"Tamer Group was the first to introduce specialised field logistics in healthcare," says Ayman. "Level of ownership is extremely high, and people are eager to adapt to new initiatives.
"We are working to serve the community for the well-being of all stakeholders and the environment."