A UNITED States airline is buying flying electric taxis to ferry passengers to airports — a futuristic plan that it hopes to implement within five years.
United Airlines has committed to buy 200 airborne taxis and invest in Archer, the firm making the vertical take-off and landing vehicles, as part of a $1.1bn deal. US regional carrier Mesa Airlines is also in line to buy the flying vehicles.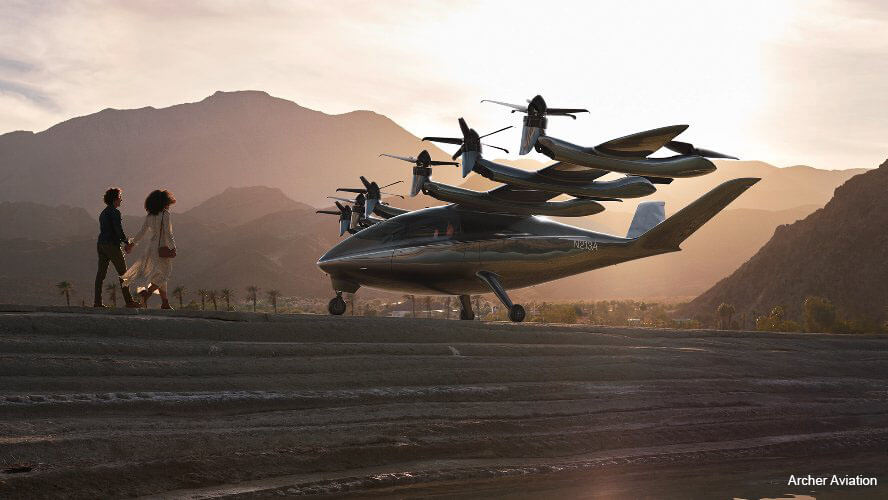 United and Mesa say the taxis will cut emissions by flying passengers over congested highways to reach hub airports. The taxis are said to be capable of flying a distance of 60 miles at speeds of up to 150mph.
The taxis have yet to be granted regulatory approval, but the deal is seen as validation for Archer, which is due to launch its shares on the US stock market.
Investors include "new" car manufacturer Stellantis, a company recently formed in a merger between Fiat Chrysler and the French PSA Group.
"With the right technology, we can curb the impact aircraft have on the planet, but we have to identify the next generation of companies who will make this a reality early and find ways to help them get off the ground," United Airlines chief executive Scott Kirby said in a statement.