Elon Musk recently announced his third divorce from his second wife. It's like this: he was married first to Justine Musk, with whom he had six sons. After their divorce, he married the actor Talulah Riley before divorcing and then remarrying her. Now they are about to divorce again.
This personal information may not seem important when considering the Billionaire CEO of SpaceX and Tesla Shaping our Future – the subtitle of this Ashlee Vance biography. But it does, perhaps, make a fitting personal backdrop for a man as intense and focused as Mr Musk appears to be, favouring ambition over emotion.
Ms Vance's book apes him in this regard, concentrating mainly on his business ventures, barely even pausing for his and (his first) wife's loss of their eldest son to sudden infant death syndrome at just ten weeks old.
Yet the book is thoroughly researched in terms of his creative journey, recalling conversations and depicting images of his and his brother Kimbal's sacrifices and struggles on the way from pulling all-nighters in a dingy San Francisco office to being ousted from boards of companies the two had helped found, such as Zip2 and PayPal.
In many ways he is portrayed sympathetically, even heroically, as brilliant man driven to protect the planet and the plight of its people. With SpaceX, Mr Musk wants mankind to become an interplanetary species setting up home on Mars; and with Tesla to provide electric cars as a mainstream alternative to fossil fuel powered vehicles. The third-generation Tesla is due in 2017 priced just $35,000.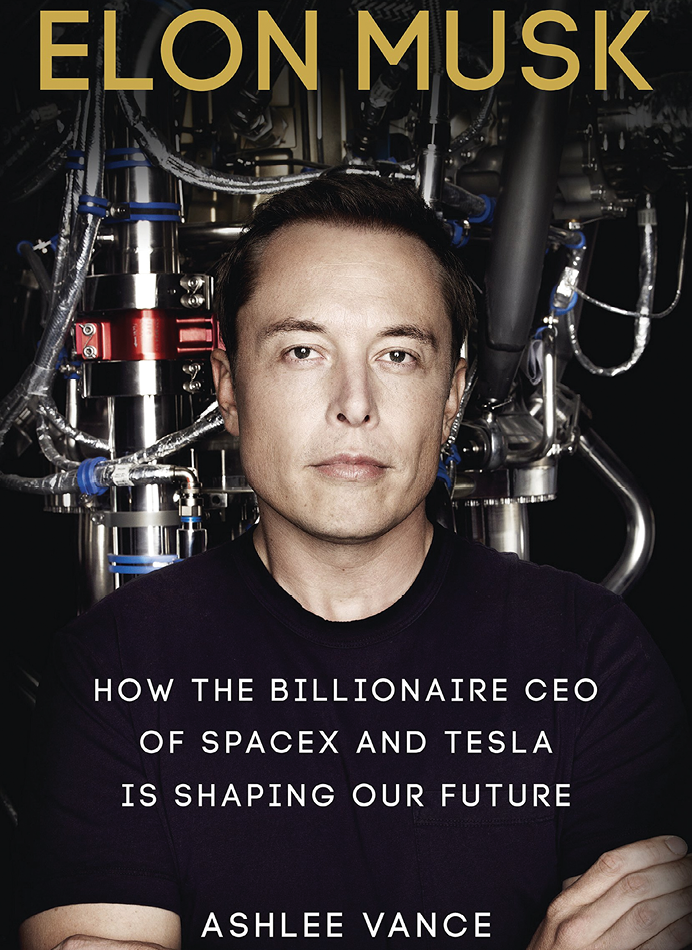 There is also the cartoonish, childlike side to him. He plans to invent and produce a submarine-car, inspired by the vehicle in the film The Spy Who Loved Me.
It is testament to his drive, capability, and self-belief that Mr Musk has been able to steer such innovation in his many fields of interest. But as with all great businesses, movements, and revolutions there have been thousands of others crucial to his success along the way.
Whether Mr Musk should be fully credited with the progress his companies have made is arguable. Undoubtedly, he has been instrumental in bringing people, ideas, and funding together, but no success story is created in a vacuum.
Indeed, not all are convinced by Mr Musk as saviour of the world. Economist Tyler Cowen and writer Vaclav Smil are among his detractors, according to Vance.
He has been described by some as not so much a genius as an attention-seeker, a boy playing with expensive toys and screaming at anyone who doesn't deliver. Others feel he doesn't acknowledge the input of his teams. One former employee says he treats his workers like litter, and has a complete lack of loyalty or human connection.
His first wife Justine complained he treated her like staff. "If you were my employee, I'd fire you," he allegedly replied.
With gaps in equality growing worldwide and many people unable to adequately feed themselves on a day-to-day basis, many question whether Mr Musk is trying to solve the right problems. Life on Mars? Perhaps a better world on Earth should be sought first.