For all its new-found wealth, has the Russian bear suddenly become cornered by a volatile oil market and a damaged economy?
RUSSIAN business is fighting a war on two fronts. Falling oil prices have all but ripped out the heart of the country's economy, which was already weakened after three years of sanctions.
The price of oil, which together with gas makes up around half Russia's fiscal revenue, plummeted from $110 per barrel in June 2014 to $26 in February 2016. For a country lulled into a false sense of security after five years of averaging $100 per barrel, the rapid drop in the market has badly shaken the nation's economy.
Things had seemed so good. After the hardships of the 1990s, Russia had finally emerged into an economically stable state, under Putin's leadership. But with its new found wealth predominantly bound up in energy; it was a sitting duck when the bottom dropped out of the global oil market.
Finance minister Anton Siluanov has said that Russia is losing up to $100 billion per year due to falling oil prices and that damage to the economy from sanctions is costing the country an estimated $40 billion per year.
The double blow on the Russian economy has seen the rouble drop to a record low. Experts agree it is the worst economic crisis in Russia since the early 1990s, impacting the economy more than the 2008 recession. The International Monetary Fund (IMF) is forecasting a 1% fall in Russian GDP in 2016 before a return to 1% growth next year.
Led by America, with EU and other Western nations following suit, economic sanctions were a retaliation for Russia's invasion and subsequent annexation of Crimea, and ongoing presence in Ukraine. They were first imposed in March 2013 in the form of travel bans and the freezing of assets of targeted individuals, but have been amended and extended extensively since then. Crucially, they have put a squeeze on access to international finance for Russian banks.
Russia has fought back with a series of counter-sanctions, demonstrating its default authoritarian state settings, and has even been cremating any contraband food that has bypassed its own sanctions. For a country where the siege of Leningrad is still in living memory, this has been almost sacrilegious.
The plunging value of the rouble, together with the effect of sanctions and counter sanctions, has opened up import substitution opportunities – where foreign goods are replaced with domestic goods.
The Russian agricultural industry in particular is reaping considerable benefits, especially the meat and cheese sector, although the overall results for consumers may not be as rewarding (reports abound on the lowering quality of food produce).
Outside the official government spin, the reality is more complicated; although some sectors have scored, too much has been made of this so-called 'golden opportunity'.
The jury is still out on the net benefit of import substitution. But it's clear that sanctions and counter sanctions have both added to the burden for Russian business and are hampering their ability to grasp opportunity.
Counter-sanctions have muddied the waters and compounded the difficulties for both Russian business and the population in general. The embargo on many imported food items, together with unfavourable currency exchange rates due to the low value of the rouble, has led to the price of basic groceries soaring and contributed to the rise in inflation. The country reached double digit inflation in 2015.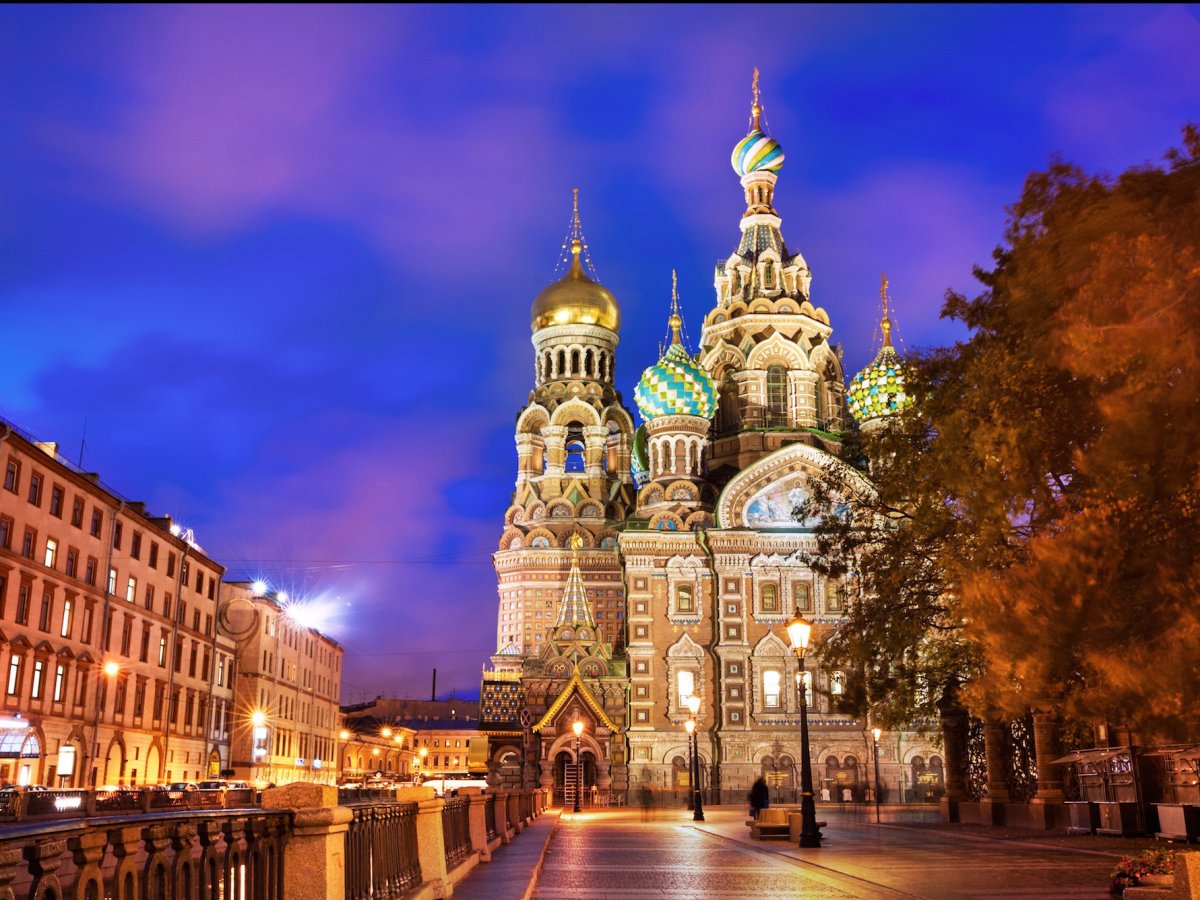 According to Rosstat, the state statistics service, average incomes fell four percent in December 2015 compared with December 2014, (excluding those with private incomes and/or state pay-outs).
The drop in earnings has curtailed the spending of the average Russian consumer, and the retail industry has naturally taken a hit – with appetite for large label consumer items diminishing.
Although money, like water, will always find a way, sanctions mean that capital of any description is harder to source, and often comes with tougher terms. Industries that traditionally lean heavily on credit finance, such as the automotive industry, have seen dramatic drops in sales.
The manufacturing sector has been struggling too. According to Rosstat, production of machinery, electrical, and optical equipment also continued to shrink in the first quarter of 2015.
The big dent that sanctions have made on Russian business is partly due to the nature of the Russian business landscape, which reflects the Soviet era. There are few multinational companies, and many of the larger privately owned companies – for example, in the engineering sector – have little exporting experience, a lack of awareness of branding and marketing, and, crucially, limited trade and export finance.
Ignaty Dyakov, director of Russia Local – a Russian language consultancy helping British businesses deal with Russian clients and partners – says that Russian businesses of all sizes are really struggling.
"There is no capital, the currency exchange rates are extremely unfavourable and change almost weekly. Also the laws get changed pretty regularly, which creates an atmosphere of uncertainty," says Dyakov.
"There are more investors coming from South-East Asia and the Middle East in the recent months, however they do not match the investment from the West, which has almost stopped. Iran can certainly offer some new opportunities for Russian business, but again Russian companies need capital which is very scarce at present."
Although initially bullish about sanctions, even Putin admitted in an interview with German newspaper Bild in January 2016 that sanctions are 'severely harming' Russia, in terms of restricting access to international finance.
At a political level, sanctions are also playing a role in reinforcing the growing rift between the US and the EU; with a growing level of resentment among some Euro Zone countries over the damaging effect of losing trade with Russia.
Sanctions have essentially prompted Russia to pivot on its axis, averting its gaze both south and east. Russia is reasserting its diplomatic stature in the Middle East, particularly in Syria, where it has been bombing rebel groups, including ISIS, and it is now seen as a key player in achieving a resolution in the crisis.
You could say that the troubles in the Middle East have been the perfect opportunity for Russia to showcase its impressive military range to the optimum number of buyers. It's not quite "come one, come all", but according to Kommersant Dengi (Russia's daily business title), this live display of military might is whetting the Middle Eastern appetite for Russia's erstwhile export – weaponry. Which is good news for business connected with this sector.
And all this free marketing and burgeoning political stature comes at the same time that Russia's economy is in free fall, while, despite Crimea, it also manages to get its own way in Syria, (which means, essentially, ensuring that the international status quo supports the continuation of Bashar al-Assad's regime).
Russia now has its eye on several Middle Eastern markets, notably Iran and Saudi Arabia. In January this year (2016) economic sanctions against Iran were lifted in response to it having complied with the deal to restrict its nuclear program. Iran now has cash to spend, and a country to rebuild after the devastating effects of decades of sanctions. Russia has been courting Iran in earnest – partly to hinder the advances of another would-be suitor – the USA. Now Russian business, particularly in the hydrocarbon and military sectors, is looking to build up lucrative trade with Iran.
It's all happening quite fast. It was only in November 2015 that Putin went to Iran, and that was his first visit since 2007. But although Iran opens up opportunities, it's unlikely to be the answer to all Putin's prayers. Certainly, Iran will not be a fan of the slightly desperate plan to put a global cap on oil production in order to raise the price of oil.
For some time, Saudi Arabia has quietly shown an interest in Russian missile boats, coast guard ships, and mid-distance amphibious landing craft. And in August 2015, Saudi Arabia announced its intention to buy a short-range ballistic missile system from Russia. Saudi foreign minister Adel al-Jubeir said, "Saudi Arabia is set to intensify relations with Russia in all the spheres, including in the military field."
The balance of power being a delicate thing, this is an interesting development. Since the end of the Second World War, Saudi Arabia has been an ally of US and NATO, and has relied mainly on America to supply its military needs. Economics aside, the Saudis are unlikely to be aligned with Russia's key aim in the region of propping up al-Assad's regime.
For Russian business, times are tough. Even with big arms deals and forthcoming investment on the cards, and import substitution opportunities – the fruition of all these (or not) is a few years down the line. Meanwhile, in the here and now, the truth is that fighting a war on many fronts is draining. Russia must have big plans for Sebastopol for it to be worth the economic turbulence.