By Hal Williams
BLACK Friday… it's here again. The term was first used in America, with annual sales starting the day after Thanksgiving sparking shopaholic chaos and craziness.
The disruption caused by traffic and bargain-hungry shoppers led to the "black" part of the moniker — but somehow the whole term has been turned into a meme to encourage bargain hunting at its most ugly and extreme.
The sales used to mean sidewalk camping, queues and modest stampedes at the worst, but things have ratcheted up a notch or two in recent years. Fistfights, brawls, tramplings and even — allegedly — the use of CS gas by particularly determined shoppers are changing the tone.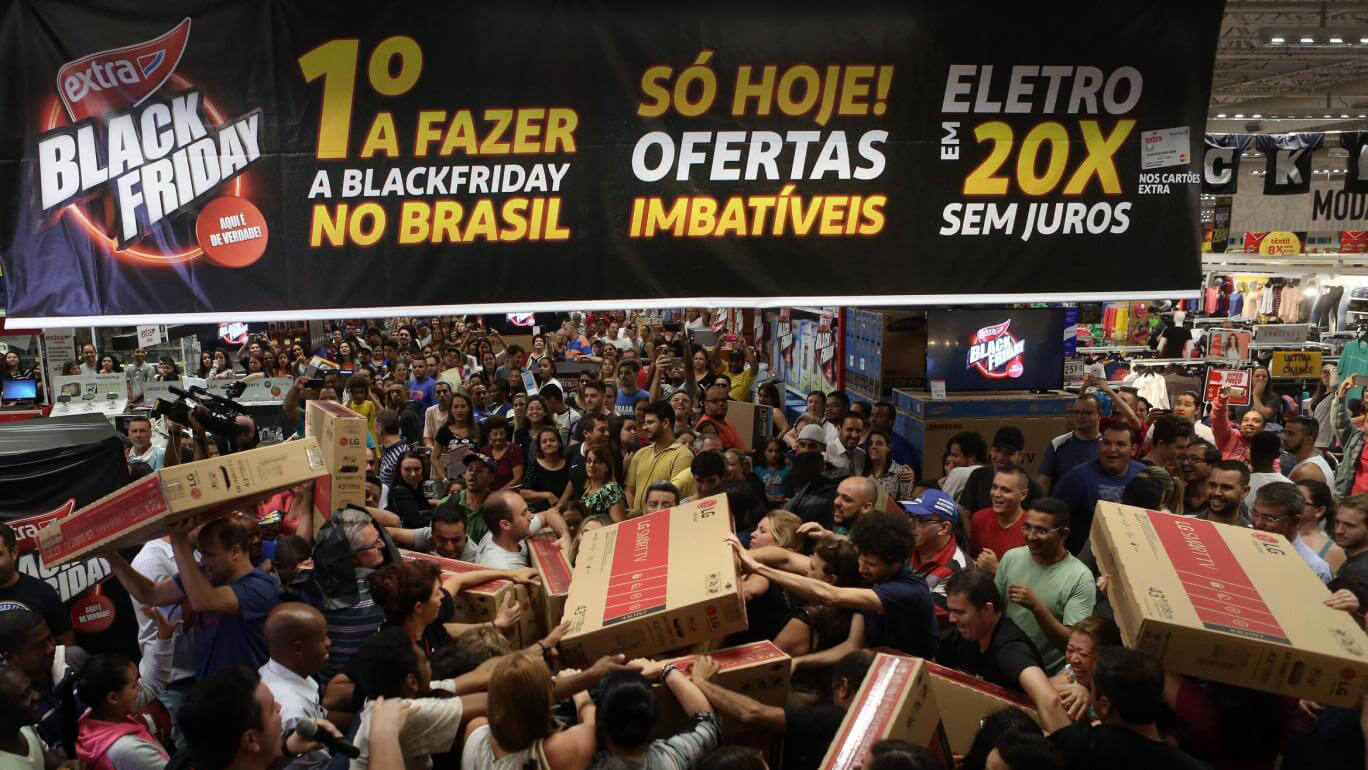 Africa seems to have been hard-hit this year, with hordes descending on Nike outlets and security guards holding back fence-jumping crowds at Johannesburg shops. Injuries were reported in a store stampede in Uganda, and Brazil, ebullient as ever, has been a keen adopter. Big-screen TVs at knockdown prices kept security and emergency services busy in Sao Paulo in the early hours.
Unions and activists are capitalising on the media focus this year, with protests over working conditions outside British Amazon warehouses, and climate change protesters from Extinction Rebellion urging bargain hunters to shun the sales.
Police and guards worldwide struggle to maintain order, the toughest of the shoppers emerge victorious with their loot, and the corporate fat cats watch the footage on YouTube and sit back with a satisfied grin.
At least it's all over now… until the January sales.