NON-FUNGIBLE Tokens, or NFTs, are taking the art world by storm, powered by the blockchain technology that supports Bitcoin.
Stella Artois, part of the Budweiser Brewing Group UK&I portfolio, is unveiling the world's first "tipping" NFT, with 100 percent of the proceeds from the original sale and 10 percent of royalties from each subsequent resale going towards bar staff tips for UK hospitality workers.
Available on auction from May 4 via Rarible, the "Non-Fungible Tip" will open at £1 to reflect Stella Artois' current Stella Tips campaign, which is tipping £1 to bar staff for each pint of the beer served between April 12 and May 9.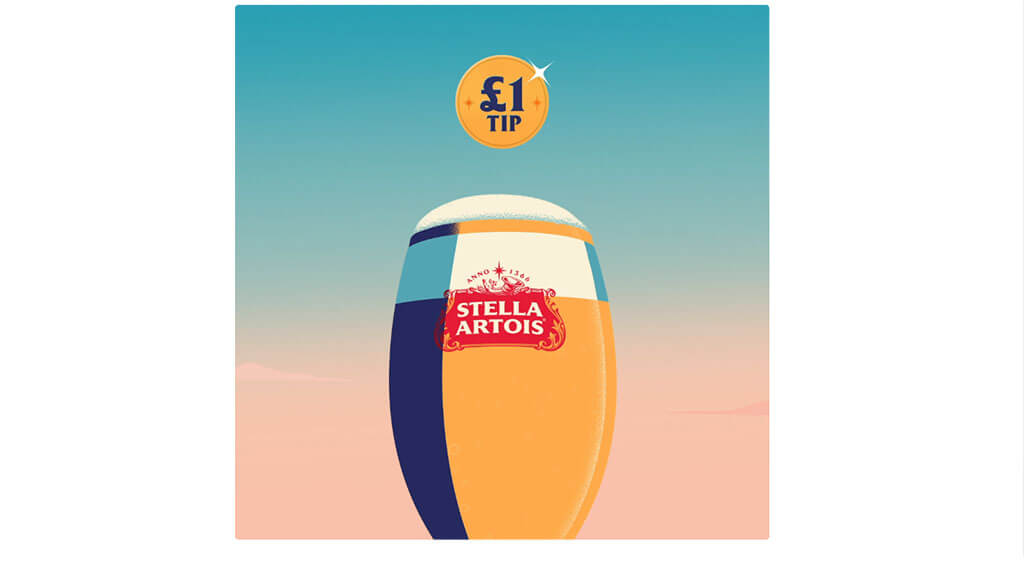 The new drop will feature four pieces of visual art, available until the campaign draws to a close. The NFTs will continue to generate revenue for the hospitality industry in the form of an "endless tip". The money raised will be donated to Licensed Trade Charity.
Stella Tips aims to generate £500,000 in tips, rewarding staff who have suffered a tough 12 months of closures, curfews and furloughs. The last 12 months have been particularly hard on this workforce, with one important issue being the lack of their usual customer tips.
Ali Humphrey, European marketing director for Stella Artois, said: "Britain's pubs are the cornerstones of our communities, and it's the people behind the bar who bring us together, with a welcoming smile and pint in hand."