WORKSPACE hub SiGNAL surveyed 1,172 Britons to take the economic pulse of local high street* — and found room for improvement.
When asked how likely they are to shop on their high street over the following two weeks, only 20 percent responded with "definitely", with a further 37 percent saying it was "quite likely".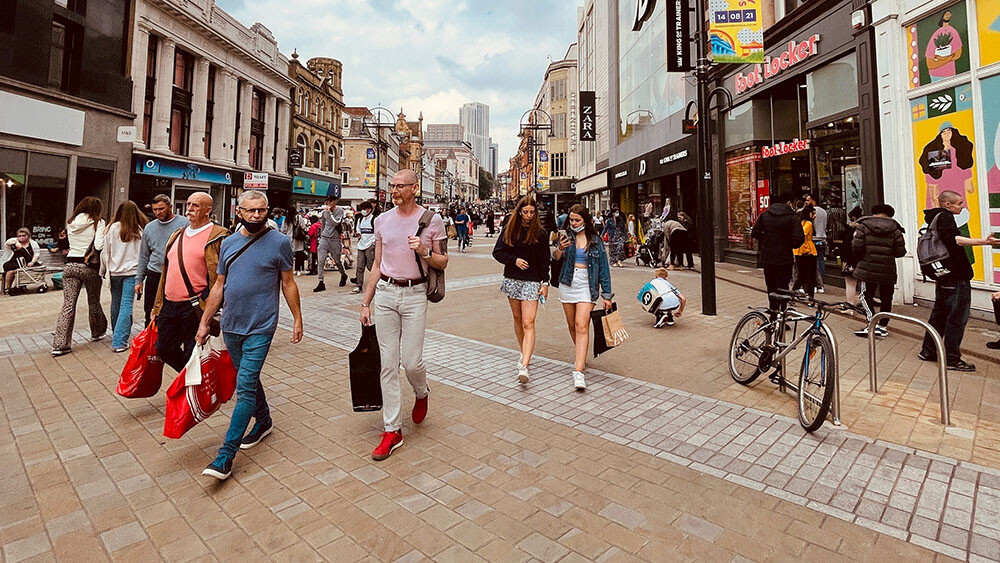 The remaining 43 percent responded with either "unlikely" or "definitely not". But when asked if a vibrant local high street was an essential part of a healthy local community, an overwhelming 90 percent responded with "yes".
An even larger majority — 95 percent — think it's important to support local businesses. So why are so many choosing not to reflect that in their shopping habits?
Well, 66 percent of consumers would be more likely to shop on the high street if they were already there for another reason.
People (81 percent of them) would welcome workspaces being added to the high street, while 55 percent say they would actively make use of them.
When asked about possible improvements, 43 percent of respondents suggested longer opening hours would make a difference, while 40 wanted pedestrianised shopping areas.
Emma Selby, managing director at SiGNAL, said the British public had "so much passion" for high streets and local businesses — but that didn't always translate into regular visits.
"Developers, planners, and retailers need to be looking at what people want and delivering it," she said, "from family-friendly spaces to more convenient opening hours."
The way forward could involve mixed-use streets with people living, working, shopping, and playing in the same area, she added. "This gives people a real reason to regularly visit and use their high street."
* For our international readers, a British "high street" is the main commercial street of a small town or suburb.