"ACCESSIBILITY, safety, good weather, and friendly people. We have everything here," says OMRAN CEO Peter Walichnowski, rolling out Oman's welcome mat for tourists and investors.
World Heritage-listed sites, souqs, ancient forts and castles: whether you're retracing the historic frankincense route or relaxing at a seaside resort, you will be made to feel welcome.
Across the sultanate, communities and companies are working to realise the royal directives set out in the country's strategic future plan, Oman 2040. The tourism industry has led the charge, and the market is thriving. The country's cultural heritage and stunning vistas are garnering international attention, and the Oman Tourism Development Company (OMRAN) is driving the welcome wagon.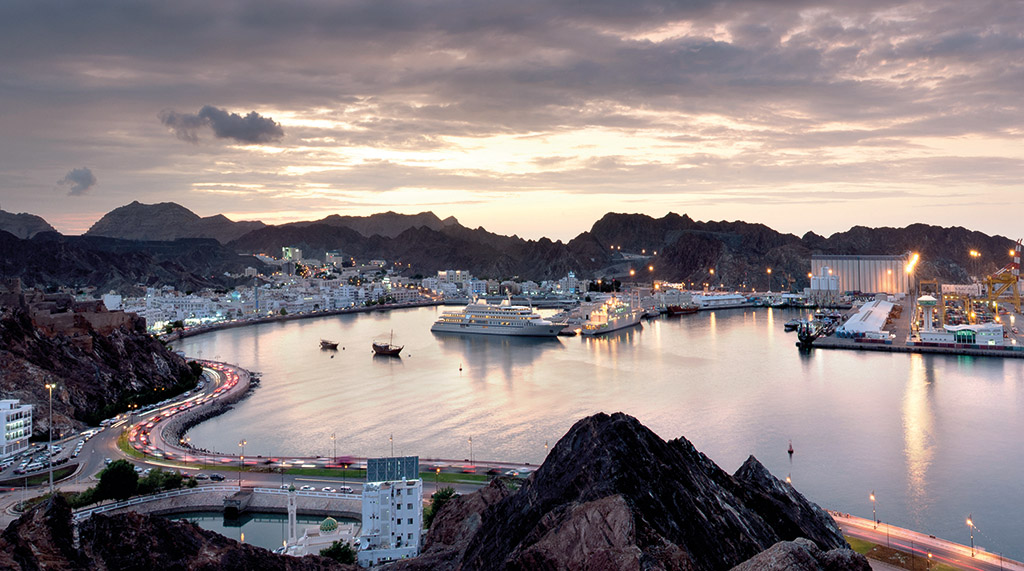 OMRAN — an instrumental force in Oman's tourism development — is fully invested in the Oman 2040 vision. The country's tourism future focuses on three themes: people and society, economy and development, and governance and institutional performance.
The door is open to investors, too. Established and owned by the government, OMRAN has access to government land, allowing it to partner with regional or international investors to develop major tourism projects, including iconic heritage attractions and modern urban facilities.
Government efforts to enhance the ease of doing business and to improve Oman's competitiveness are paying off, and according to government data, foreign direct investment (FDI) is up. It's a win-win situation for the company, its investors, and the country.
Tourism is a key priority in the diversification of the Oman economy as the country seeks to limit its dependence on oil reserves and looks to a more sustainable future. OMRAN was established by government mandate in 2005 to shore up the country's reputation as a top-notch tourist destination, thus strengthening and diversifying the economy.
"From a tourism and infrastructure point of view, the environment for investment and tourism is thriving," says Walichnowski. "Economic diversification is a key priority for Oman, and tourism is a vital pillar of this focus away from the country's reliance on oil-based revenues."
According to the World Travel and Tourism Council, in 2017 Oman had the highest percentage growth-rate for tourism in the Middle East. In terms of growth, Oman is number one in the region.
OMRAN brings years of asset management expertise and investment experience to each partnership and joint ventures that it undertakes. Tourism development has gained momentum as a number of projects in the company's pipeline are nearing completion. The company's portfolio has grown to include 18 hotels, offering guests unparalleled hospitality experiences.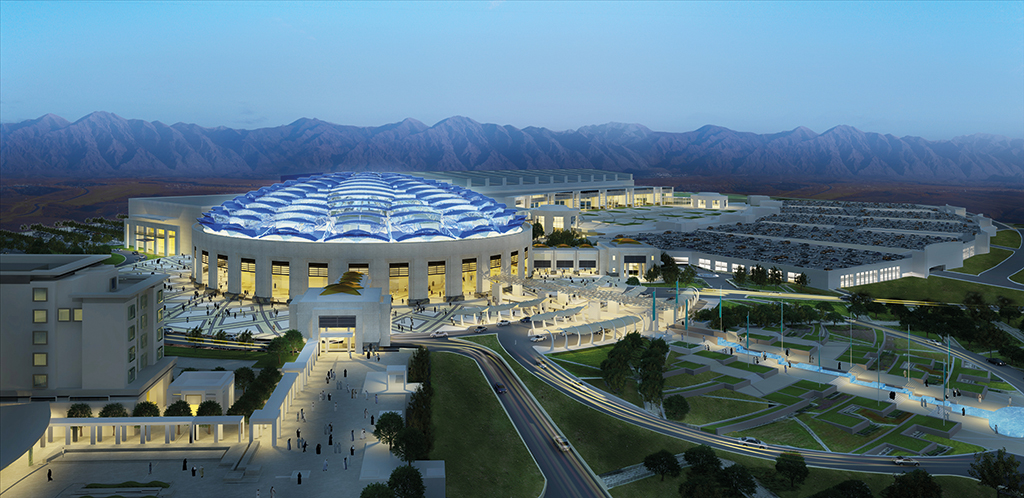 OMRAN's sustainability framework focuses on economic and environmental areas as well as society and cultural heritage. OMRAN, which means "solid structure" in Arabic, is mandated with building sustainable tourism infrastructure that contributes to economic growth, employs local people, and supports communities. The Oman Convention and Exhibition Centre (OCEC) recently achieved LEED Gold certification, an international accolade of sustainability awarded by the US Green Building Council.
"We are very protective of Oman's environment, as well as the impact on local communities," says Walichnowski, "taking into account the economic, social, and environmental sustainability."
The huge OCEC precinct boasts an array of meeting and exhibition spaces, equipped with the latest in communications and audio-visual technology for hosting prestigious and productive business events. The OCEC, located within minutes of the new Muscat International Airport, is part of phase one of OMRAN's Madinat Al Irfan urban development. Designed to be a world-class future business hub, the development is an "oasis of enjoyment" for delegates, exhibitors and visitors. The project is expected to contribute up to $1.3bn USD annually to the country's GDP.
Since its 2016 inauguration, the OCEC has hosted more than 184 regional and international events and conferences, and already has many future events on the books, including the 2020 World Cancer Congress. The OCEC has been instrumental in establishing the sultanate as an ideal destination in the Meetings, Incentives, Conferences and Exhibitions (MICE) tourism market niche.
OMRAN has contributed to the sultanate's socio-economic development. It supports local development with long-term, strategic goals and invests in professional training programmes to develop local skills.
The programmes connect tourists with local communities to showcase traditional Omani experiences. Zaree, the first project of its kind in the Middle East, is an all-female micro-tourism business, empowering women to become business owners and future entrepreneurial leaders in the tourism industry. The Intajee programme helps producers — whether farmers or artisan chocolatiers — to strengthen their market presence.
The future looks bright for OMRAN and the nation's tourism industry. "The country is open for business," says Walichnowski. "Oman is providing all sorts of direct and indirect opportunities for people to invest in this country's tourism sector."
Eager to attract more foreign investors, OMRAN plans to take advantage of new securities market laws allowing Omani companies to float Real Estate Investment Trusts (REITs).
According to Walichnowski, a hotel hospitality REIT would "open up the country to investors who do not want to go directly into real estate", allowing them to gain access to the tourism market through the purchase of listed entity shares.
OMRAN has an established and evolving platform of hotels and accommodation, tourism attractions and destinations, and it's inviting foreign investors to come get in on the action.