UNDER Vision 2040, Oman aims to create wealth through economic diversification and private sector partnership. To what extent are OMRAN's initiatives in line with Vision 2040?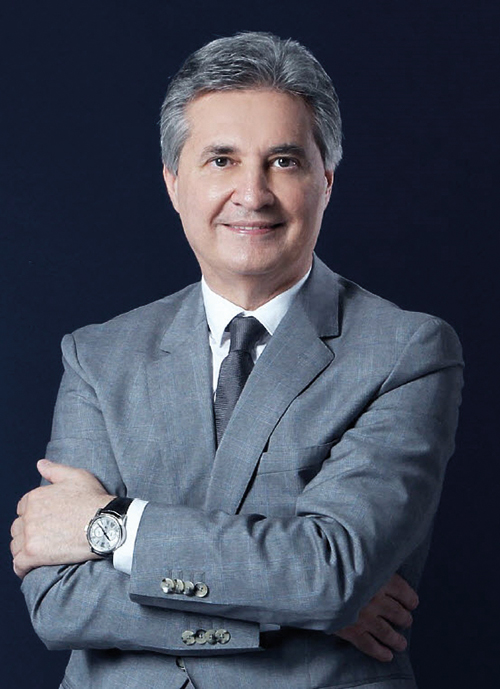 Peter Walichnowski responds: "OMRAN's initiatives are very much in line with Vision 2040, and we work closely with the Ministry of Tourism to support the long-term strategic goals of the Sultanate. The total contribution of the travel and tourism sector to Oman's GDP is forecast to rise to 9.0 percent of total GDP by 2027.
"The core of our business is to invest in the growth of the rapidly expanding tourism sector by creating tourism infrastructure and projects which will directly support the diversification of the economy away from a dependence on the oil and gas sectors."
Tell us more about the company strategy…
"We create contemporary hotels, resorts and lifestyle destinations that respect and promote Oman's rich cultural and authentic heritage.
"All OMRAN projects are commercially driven to provide long-term and sustainable investment returns for the Government and for the private sector, which will underpin Oman's drive to make tourism investment a key part of its economy in the future."
What can OMRAN offer to strategic partners?
"Through public-private partnerships and joint ventures, OMRAN projects will offer investors an opportunity to partner with the government to develop the best locations and be supported by all government agencies. The aim is to create long term value for all stakeholders."
"The projects will also create sustainable jobs for citizens, and a significant stimulus for the growing SME sector, in line with our commitment to nurture local talent."
What plan does OMRAN have in place to further support SME development in the country?
"Currently there are over 33,000 SMEs registered in Oman with a relatively low contribution of around 15% to GDP.
"One of the aims of the 2040 Tourism Strategy is to make this contribution significantly higher and so supporting SMEs has always been a priority for OMRAN, with many project contracts being awarded to local contractors and companies for new developments, the operations of heritage tourist sites and the management of OMRAN assets.
"We also open the door for local SMEs to provide goods and services to our hotels and resorts so that our guests can experience true Omani hospitality and local products and excursions.
A parallel market to high-end tourism is adventure tourism, which does not necessarily consist of high-spending parties. What is being done to accommodate the budget end of tourism?
"Oman possesses some key advantages in tourism, including exceptional natural endowment of marine, landscape and natural resources, and historical sites, placing the country at an advantage relative to its Gulf peers. It has rich culture, traditions, heritage and other values which can be accessed by all types of tourists, local and international.
"OMRAN invests in adventure enhancements such as hiking trails, via ferratas and zip-lines. We have also set up our own hotel management brand called Atana, which will provide 3- to 4-star accommodation in areas close to adventure locations.
What is your assessment on the development of Oman's Integrated Tourism Complexes (ITCs) to date and outlook in the short- to medium-term?
"OMRAN's joint ventures have moved firmly by establishing world-class ITCs across the sultanate, in partnership with leading real estate developers in the region. In ITCs, non GCC nationals have an opportunity to buy into the lifestyle of the Sultanate and we see the demand from expats continuing to grow.
High-end tourists can potentially become investors. How can this be further promoted with regards to attracting foreign investment?
"Once tourists experience the hospitality, lifestyle, climate and safe environment of the Sultanate.
"They can easily connect with the developers of ITC projects who can guide them through their investment decision and be with them at every step of the process. All ITC developers also have established sales networks so that it's relatively easy to invest in Oman.", said Peter Walichnowski.