By RICHARD THOMAS
THE MOST-CLICKED recent news story in the world of electric vehicles has been the launch of the Tesla Cybertruck.
In itself that wouldn't be a big story, but this one attracted a lot of attention. It wasn't the vehicle's angular looks that got the attention, it was that stuff-up with the window-smashing spectacle. Here we are anyway, still writing about it.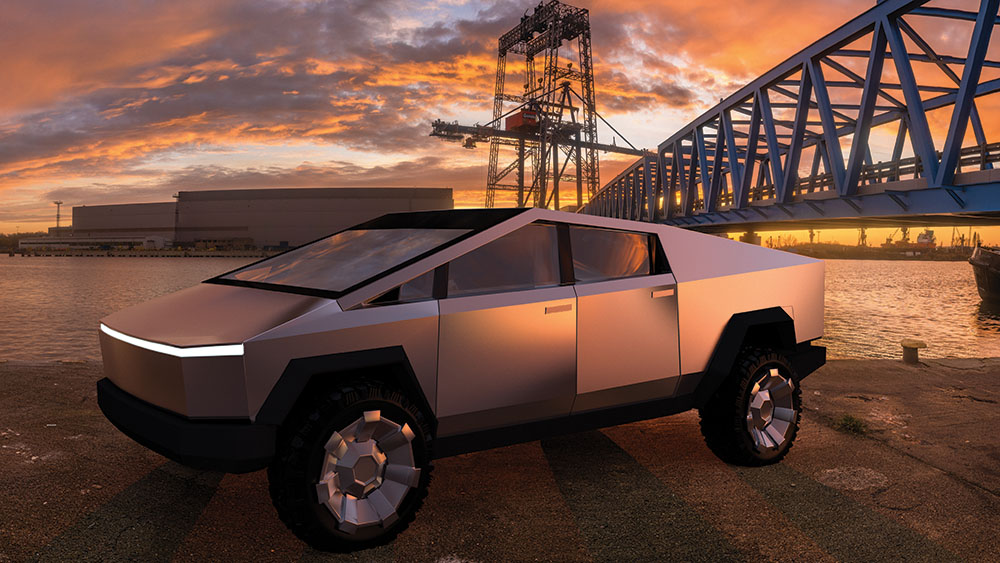 Tesla claims to have received 200,000 orders within seven days of the disastrous launch. Like other utilities recently launched, the look is more car than truck.
***
The new Mercedes-Benz EQC falls into the small SUV/Crossover category, with a range of 450km or so.  A 0 – 100kmh time is an impressive for a family car: 5.1 seconds. In Europe, the basic model without extras will set you back €77,425.
If the Benz is a little pedestrian for you there are other options. British sports car company Lotus has just announced that its e-hypercar, the Evija, has entered the construction phase. With a top speed of over 200mph (on the Autobahn, of course), its 250-mile range would see you heading for the charging station every hour or so.
Here on the BV motoring desk we don't see that as too much of a problem. Although maybe a test drive is needed to be able to say for sure…
***
On the subject of range, or anxiety thereof, a network of charging stations launched in April 2018 by Ionity, a joint venture of BMW, Daimler, Ford and Volkswagen Group (which includes Audi and Porsche) has been spreading.
Ionity's goal is to build high-power charging stations along all the major highways of Europe. It currently has live stations across western, central and eastern Europe, from Ireland to Hungary, Finland to Spain — and more are under construction. And to make budgeting easier, each charging session has an easily remembered fee in your local currency. In the euro zone you pay €8, in the UK £8, and in Scandinavia Norway, Sweden or Demark a round 80 Crowns.
***
The main driver for development and uptake of electric vehicles is concern for the environment. But the news isn't all positive, and care must still be taken to minimise impact.
Back in April, a German think-tank showed that a Tesla Model 3 emitted slightly more CO2 per km than the diesel-powered Mercedes-Benz C220d. Oh dear. Since shunning nuclear power, most electricity in Germany is generated from coal. Production of lithium-ion (Li-ion) batteries has a non-zero carbon footprint — depending on the method used to generate the electricity (see our article How green is your juice in BV Spring 2019). The lithium is extracted from the earth, a finite resource. Most lithium reserves are under salt flats high in the Andes in South America. The residents of these areas of Argentina and Bolivia don't benefit from the extraction process, which also requires large amount of water in dry regions.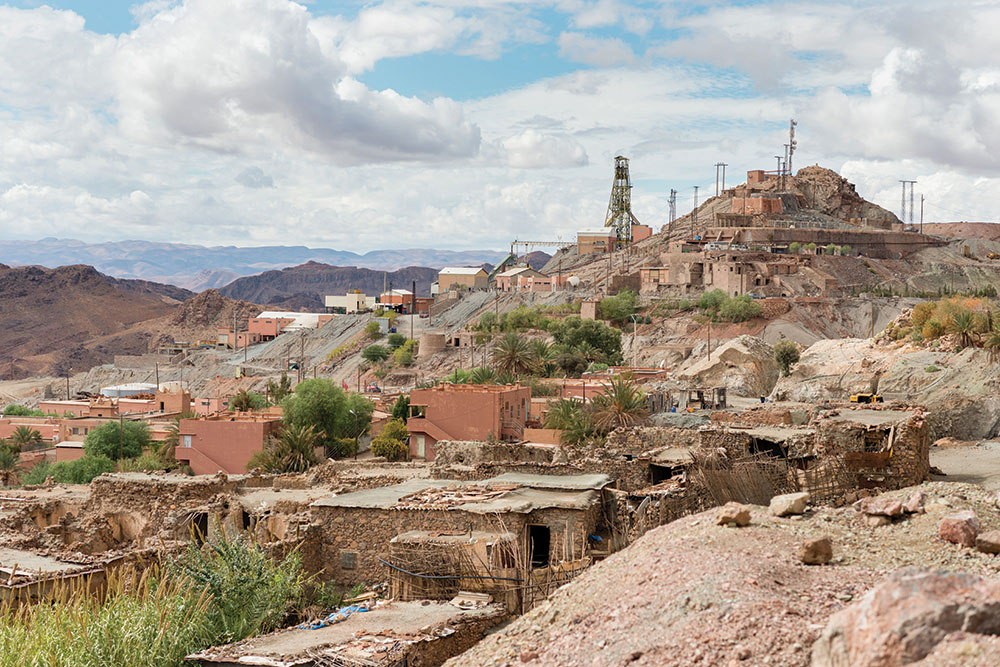 Another sought-after ingredient for Li-ion batteries is cobalt. This element is abundant in small rocks found on the surface of the seabed around the world, but harvesting it should be done without damage to the seabed, its flora or its fauna. Research is currently being undertaken by the European Union on extraction in the Mediterranean.
Cobalt is currently mined on land, with almost 75 percent of the world's supply coming from the Democratic Republic of the Congo (DRC). DRC has a bad track record on environmental issues, working conditions and child labour, and manufacturers are looking to reduce their social and environmental impact.
Tesla and BMW will be looking to source it from other countries, such as Australia and Morocco. However, with the quantities required globally, it will not be possible to avoid or using DRC as a source. Volvo battery suppliers use blockchain technology to trace cobalt to only socially and environmentally responsible mines.
***
On a lighter note, let's mention advances in the field of electric flight. Many advances in combustion engines came via the racing scene, particularly F1. It is hoped that Formula E will do the same for electric cars and planes.
To push the evolution of electric flight, the world's first electric plane-racing series will be launched in 2020, the brainchild of Airbus. A prototype of a racing plane was unveiled at the recent Dubai Air Show, developed from a craft which won podium places in Formula Air racing in Europe in the '80s and '90s.
The plane has been converted to fully electric by a Yorkshire-based company. It can hit 300mph, with 100kg of Li-ion batteries providing a full-speed flight duration of five minutes, with reserve capacity of 10 minutes at reduced power — presumably to get to the start/finish line.