KOMMUNALKREDIT Austria AG is headquartered in the heart of Vienna, and serves German and international markets from its branch office in Frankfurt.
As a specialised bank for infrastructure and energy financing, it uses investment as a tool for answering social needs. What sets Kommunalkredit apart from other financial institutions is a dedication to benefiting communities, fighting climate change, and  promoting sustainability.
Kommunalkredit believes in creating values that bring shared benefit. Sustainability is one of its driving principles, along with client-centricity and operational efficiency. Tangible benefits come from the bank's economic dynamism, focus on urban development and renewal, job creation, climate change measures and social cohesion.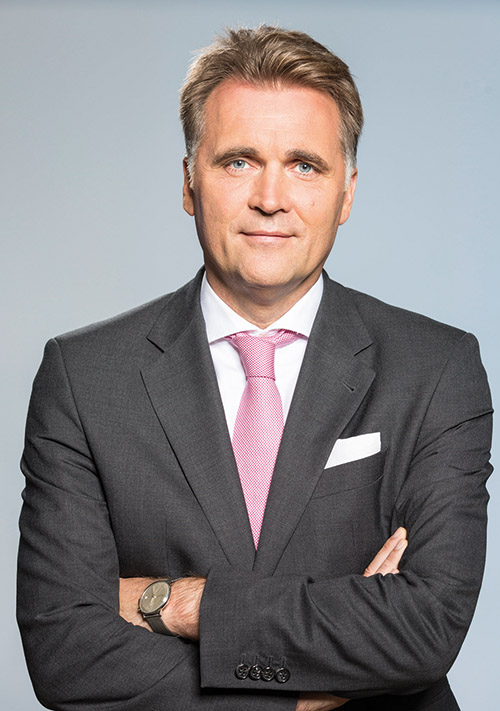 "We are committed to continue on this path," says CEO Bernd Fislage. "Kommunalkredit has a number of sustainability ratings from well recognised agencies; ISS oekom research rates it as a 'Prime Company'. The  consultancy firm imug assigns a rating of 'very positive' to our covered bonds. Sustainalytics ranks Kommunalkredit's sustainability practices as 'above average'.
"The firm rfu (Reinhard Friesenbichler Business Consulting), a specialist in sustainable investments and sustainability analysis, assigns a status of 'Qualified' to our sustainability rating. "The concept of sustainability is firmly embedded in our business model and processes."
In 1997, Kommunalkredit established an EMAS  Environmental Management System) and developed it into a system of overall sustainability management.
Kommunalkredit is the first Austrian issuer of a Social Covered Bond, and it continues to develop its green bond framework. It is considering the issue of a green senior bond for 2020 to finance infrastructure projects that meet sustainable criteria under the EU taxonomy: renewable energy, water and waste remediation and e-mobility.
When it comes to acquiring new business, the bank again focuses on clear selection criteria. There is stringent emphasis on the efficient employment of capital, as well as structure, pricing and suitability for investors.
Looking to the future, Kommunalkredit will bank on its core competencies to expand its activities in acquisition finance, hybrid/corporate finance and financial advisory services. It will Bernd Fislage, CEO of Kommunalkredit Austria since 2018 also focus on asset management on the basis of its KA Fidelio platform.
Bernd Fislage has been a member of the executive board of Kommunalkredit Austria AG since February 2017, and its chief executive since September 2018.
"When I was appointed CEO, Kommunalkredit was in a transformative phase (to become) an internationally recognised infrastructure business," he recalls. "This presented us with a sub-set of challenges.
"Accordingly, we have adjusted our operational capacities and we kept making progress in  our optimisation process.
"To stay relevant, we have to constantly adapt. As Charles Darwin said, 'It's not the strongest that survives, nor the most intelligent that survives. It is the one that is most adaptable to change'."
Fislage has a career in banking that spans more than 25 years in leading regional and global management positions. He was globally responsible for Deutsche Bank's asset finance (infrastructure, energy, transportation, structured transaction group). In regional terms, he conducted Deutsche Bank's structured finance business (ABS, CRE, illiquid trading) in Germany, Austria and Switzerland.
The CEO has also held senior positions with NatWest Markets and BHF Bank, and is a  graduate of the Technical University of Darmstadt.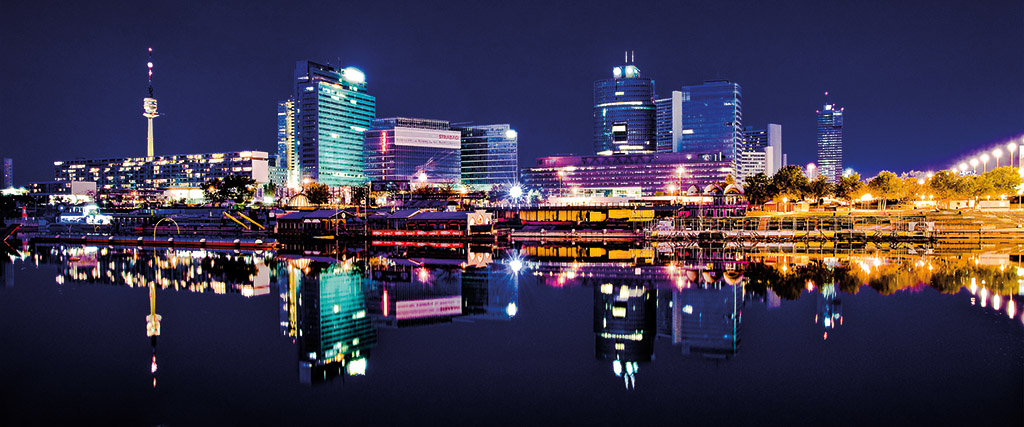 Kommunalkredit benefits from the strengths of its modest size, he says. "We are agile and nimble, we have no silo mentality. We have rapid decision-making processes, and we can swiftly react to changes."
The bank has attracted and retained top talent to its team, and increased repeat client  servicing, winning it strong positive feedback from business partners, customers, the media and even its competitors.
"We are very pleased with our achievement in setting up our Fidelio KA Infrastructure Debt Fund platform in 2018," says Fislage, "with the first close for our debut fund requiring a total time to market of less than 10 months. We are able to offer customers access to infrastructure and energy financing via an asset management solution.
"We are ambitious. We take this as an obligation to get better every day."
Fislage says he tries to lead by example — providing value as a priority, for clients and  investors, colleagues and employees, for the entire community.
"I also believe in being bold," he says, "and daring to make mistakes… I encourage my colleagues and employees to share their ideas and visions and explore out-of-the-box-concepts."
He is also a firm believer in transparency in the decision-making process, and the bank hosts regular business-related events and monthly townhall meetings.
What does the future hold? "We will continue to broaden our product range by launching additional infrastructure debt funds under the Fidelio KA umbrella and by targeting the market for export credit financing," says Fislage.
"We will expand our market footprint across Europe with a special focus on our Austrian  home market and Germany. We and aim to establish Kommunalkredit as a partner of choice for infrastructure investments, and we hope to create a better world by enabling the development of sustainable infrastructure that improve the quality of people's lives."