ARGENTINA has imposed capital controls to halt a slump in foreign currency reserves and save the peso.
The central bank has set a five-day limit for exporters to repatriate foreign currency, and institutions will need the bank's authorisation to buy dollars in the forex market, except in the case of foreign trade.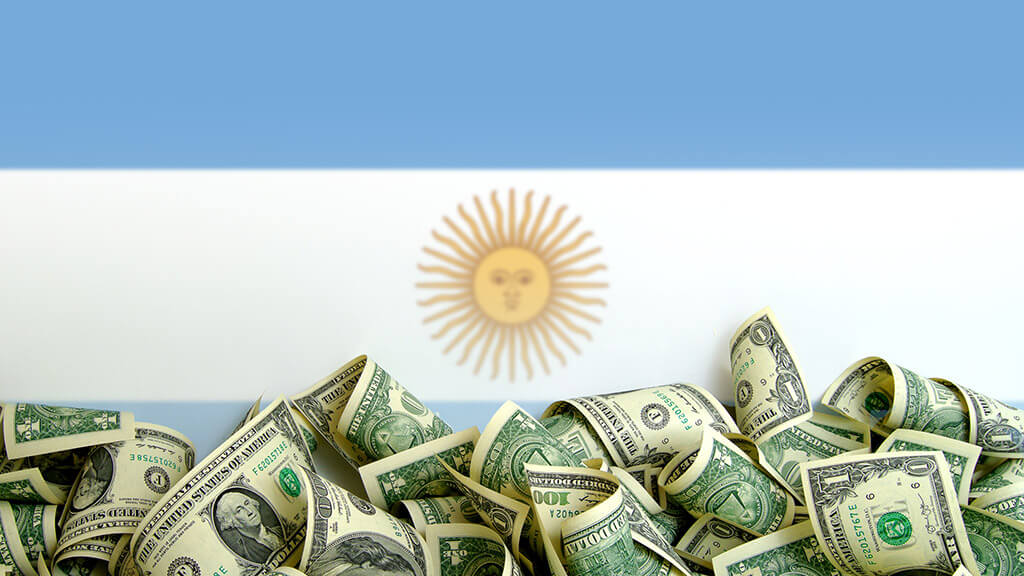 Argentine citizens will be limited to $10,000 in dollar purchases per month. The country's bonds and currency have been driven down by credit rating agencies and the central bank bid to avoid cash shortages and safeguard liquidity.
The policy could limit the availability of pesos to financial institutions in Latin America's third-largest economy, and some economists are calling this a return to capital controls. The central bank has has used more than $3bn in reserves in recent days to pay short-term debt and prop-up the peso.
The central bank said in a statement: "Financial entities must get prior authorisation from the central bank to distribute their earnings."
TheBubble financial website reported a year ago, in August 2018, that speculation about currency restrictions was "false news" and "a rumour". At the time, it was condemned and refuted by politicians, economists and analysts.
Now it is apparent that the country risks exhausting its net reserves, which are under $15bn. The peso fell more than 25 percent last month after primary election results showed a likely exit for President Mauricio Macri's administration.
Central bank reserves slumped from $66.4bn to $54.1bn the day before the primary elections. Interest rates have soared and recently the central bank decided to delay payments on $7bn of bills. Opposition politicians say the government is in virtual default.
Bloomberg says the re-imposition of currency controls will be an embarrassment for Macri, who came to office three years ago pledging to free-up the economy.
Money initially flooded in, but the expanding fiscal and current account deficits shook investors, taking the peso to the top of the list of emerging-market currency declines.
Macri has given up trying to restore investor confidence and has resorted to policies he had previously criticised.
Argentina will ask holders of $50bn of longer-term debt to accept a "voluntary reprofiling" and plans to renegotiate payments on $44bn borrowed from the International Monetary Fund (IMF).
The IMF said in a statement that it would continue "to stand with Argentina during these challenging times".