SCIENTISTS have developed a bacterial enzyme that breaks down plastic bottles for recycling — within hours.
The "mutant" enzyme, engineered after being found in a compost heap, can reduce plastic to chemical building blocks to manufacture new, high-quality bottles. Most existing technologies produce materials suitable only for non-comestible products such as clothing.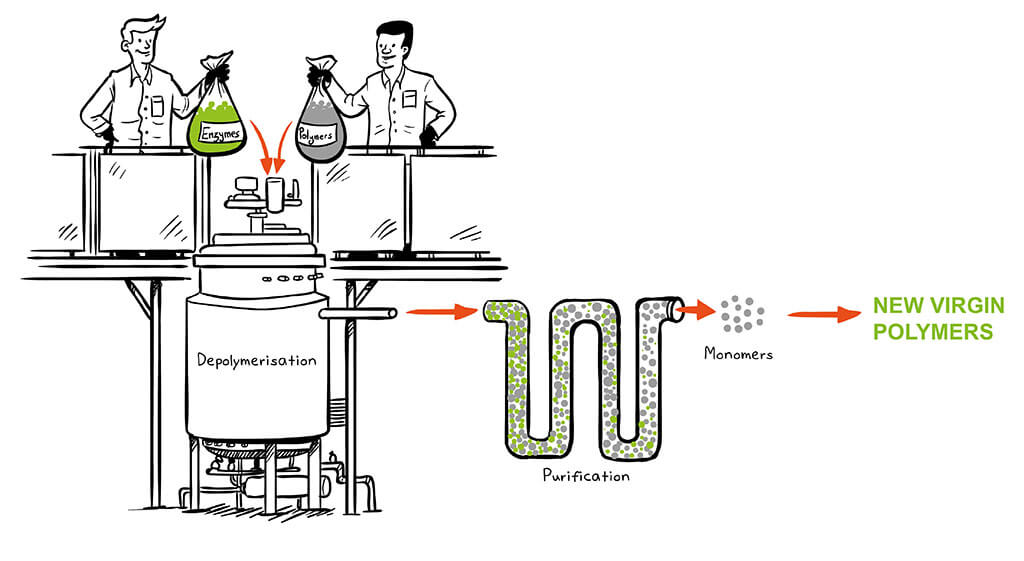 The development was revealed in the journal Nature. Its discovery began with the screening of 100,000 micro-organisms — one of which was a leaf compost bug first noted in 2012. It proved to be a winner after scientists introduced mutations to allow it to break down PET plastic, the product used to make drinks bottles. They managed to make it stable at 72 degrees Centigrade: ideal for fast degradation.
Carbios, the France-based company which made the discovery, aims to turn the development into industrial-scale recycling operations over five years. Partners — including drinks giant Pepsi and cosmetics leader L'Oréal — will collaborate in the process.
The enzyme's big moment was a test to do its thing with one tonne of discarded bottles. Within 10 hours, the bottles were 90 percent degraded. The resulting material could be used to create food-grade plastic. Carbios is working with biotech company Novozymes to produce the enzyme at scale, using fungi.
Enzyme production is expected to be less than five percent of the cost of new plastics, which are manufactured using petroleum derivatives. As waste bottles must be ground and heated before the enzyme is put to work, Carbios admits, the recycled PET may still be slightly more expensive. But the firm believes that "true" recycling represents an important advance in the fight against plastic pollution.
The company's goal is to be functioning at industrial scale by 2025.