A NEW service could revolutionise the way satellite imagery is used in precision agriculture.
The ClearSky service by UK tech companies Origin Digital and Aspia Space feeds radar data into a neural network to obtain an overhead view. Farmers using the system are guaranteed an image of their crop fields every six days — whatever the weather.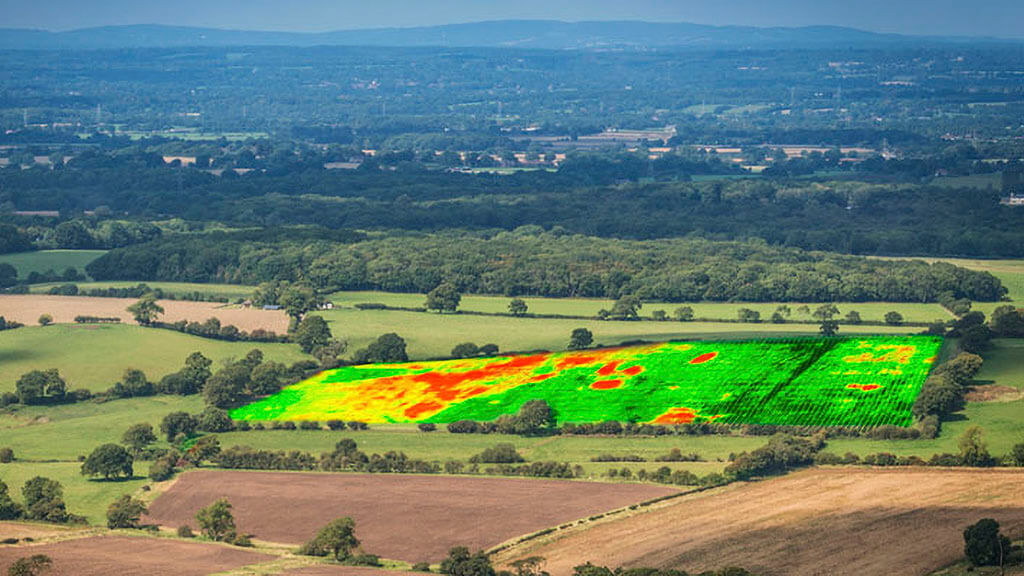 At any given time, about 70 percent of the Earth's surface is covered by clouds, so precision agriculture systems have historically struggled to deliver on their potential. Origin Digital's Madhumita Mund Rao said the development "adds the ingredient of dependable regularity" that is missing in traditional imagery services.
"This will give UK farmers a substantial new advantage in sustainably optimising their yield and input use," she said. "ClearSky guarantees consistent regularity to deliver results, enabling farmers to optimise their fertiliser use, for example."
The system uses radar inputs to penetrate cloud, with the aid of AI. Aspia Space co-founder Jim Geach said the technology "unlocks Earth observation imaging data and intelligence that would have otherwise been lost".
"Even in the presence of 100 percent cloud cover, we can deliver images that are easily understood and can be analysed in the same way as regular optical imagery," he said.
Analysis by Origin Digital shows that the widely used European Space Agency Sentinel 2 satellites produce an annual average of 13 clear images per UK farm. ClearSky technology ups that to more than 60.
Origin Digital and Aspia Space hope to export the technology to farmers around the world.