UK COMPANIES are signing the Pallet LOOP's charter to explore how a circular-economy pallet scheme could benefit business, the environment, and the construction industry.
Every year, an estimated 18 million pallets are manufactured for the UK construction industry — and less than 10 percent are reused. The Pallet LOOP is on a mission to change this.
Last November, the company announced its plans to transform the distribution of building materials. Due for operational roll out this year, the Pallet LOOP aims to eliminate waste with pallet returns via a cost-effective, deposit-based system. Up to 10 percent of the construction waste stream is currently made up of single-use pallets.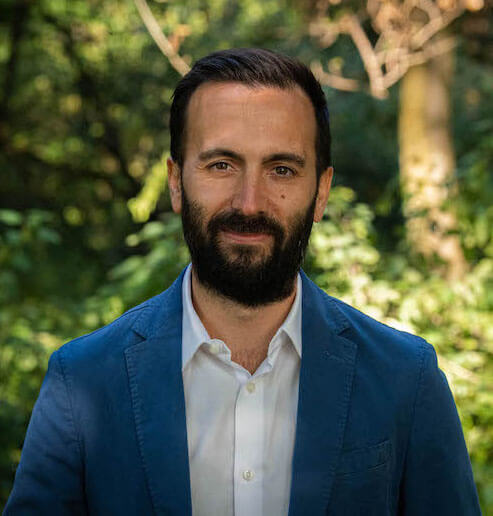 Phil Dent, CEO at the Pallet LOOP, said sustainability was top of the agenda for most companies across the construction industry. "The launch was incredibly timely, and we've been having some very productive conversations.
"The last year has seen a tangible shift in the way we all think about the environment. Businesses and consumers recognise what needs to be done to get climate change under control – and realise that it can't happen in isolation. That theme leaps out from the conversations we've been having."
Marshalls, SISK, Countryside, Tobermore and the Wolseley Group are among the organisations to throw their support behind the team working to cut out single-use pallets and switch to a distribution model founded on the principles of recover, repair and reuse.
"We're always looking at ways to reduce our waste and recycle more," said John Davies, sustainability improvement director at Marshalls. "A circular approach to our pallet use is something we're very interested in exploring."
Sarah-Jane Davies, sustainability manager for John Sisk & Son, said the initiative supported her firm's objective to embed circular economy principles into operations. Nick Coad, head of ESG at Wolseley, agreed: "Wolseley is working on circular economy projects … Pallet LOOP complements this by addressing the packaging element."
Previous signatories include BAM Construct UK, Bradfords Building Supplies, BDL/Careys; FIS (The Finishes & Interiors Sector), Lovell (part of the Morgan Sindall Group), Marley; Meronden, Morgan Sindall Group, MKM, MSK, Platt & Reilly, SIG, and Wilmott Dixon.
With a 72-hour turnaround on the collection of its distinctive green pallets, via a network of 40 collection hubs, Pallet LOOP is committed to helping the UK construction industry cut its consumption of timber, improve its sustainability credentials, and increase its contribution to the nation's zero-waste and zero-carbon ambitions.
For more information: [email protected]