A DECADE of devotion to Britain's woodlands, a quarter of a million trees planted, and a million pounds of funding — it's cause for celebration at the Woodland Trust.
The organisation thanks paper manufacturer Sofidel, and its Nicky brand, for commitment to investing in nature-based solutions to climate change and the environmental crisis.
A grove of oak, hazel, rowan and Scots pine at Martinshaw Wood in Leicestershire — close to two of Sofidel's UK production sites in Rothley and Hamilton — is testament to dedication, and the achievements of a 10-year partnership.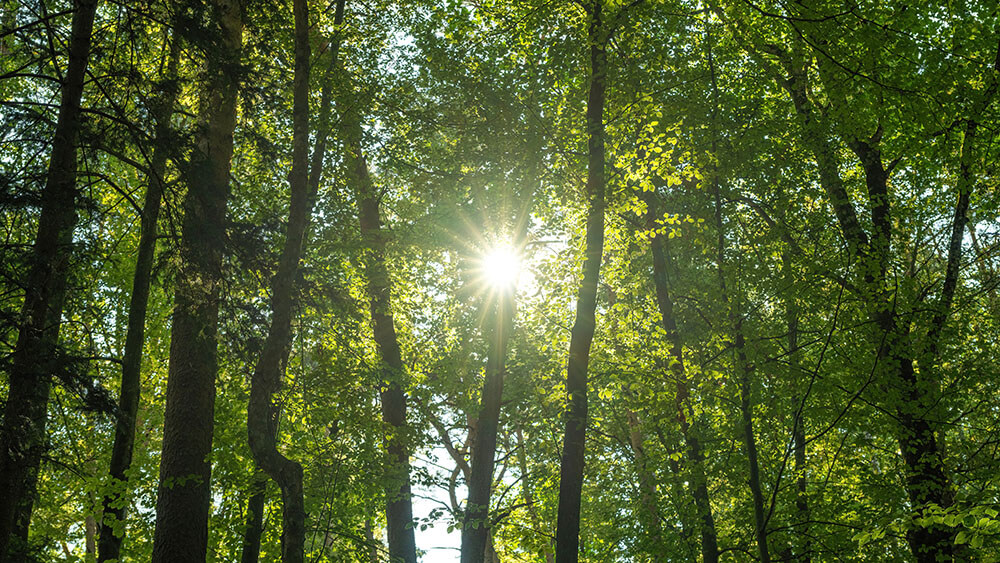 The relationship has grown from Sofidel's support for the Woodland Trust's "free tree" packs for schools and community groups in 2013, via consumer sales of its Nicky brand toilet tissue and kitchen towel, to its 2023 commitment to champion protection of UK woodland.
In its report issued in June, Trees and Woods at the Heart of Nature Recovery, the Woodland Trust outlined how restoration work must be prioritised by the UK government to "rescue nature in the UK's woods". Just seven percent of Britain's woodland is said to be in good ecological condition, and woodland birds and insects are in steep decline. Britain's ancient woods are polluted and damaged, harbouring less wildlife than at any other time. Sofidel is helping to shine a spotlight on the need to create fair and free access to green spaces across the UK.
The Woodland Trust's director of fundraising, Karl Mitchell, says access to natural spaces shouldn't be the privilege of a few. "Everyone should feel the benefit of taking time in green space," he believes. "It's proven that trees make us happier and healthier.
"But there are places where we need more trees, particularly in our urban spaces, where they can provide shelter, shade, and much-needed pollution and flood alleviation. Sofidel has worked with us for a decade and their generous funding has meant we've accomplished a great deal in partnership."
Those efforts include supporting farmers and landowners via the MOREwoods scheme and enabling schools and community groups to create and care for green spaces via the tree packs initiative. "We're grateful to have the opportunity to work with an organisation that grows with us and supports all aspects of the work we do," Mitchell said.
Luca Lolli, Sofidel's line-of-business director, said exceptional results had been achieved. "We continue contributing to the protection of our planet."
Over half of Sofidel's UK staff — more than 450 employees of 30 nationalities, across all ages — are employed in its Leicester business. The firm is working with a local college to provide students with work placements that support vocational T Levels training.
Sofidel's funding supports restoration and protection at Martinshaw Wood, nestled between the communities of Ratby and Groby in the National Forest. Less than 10 miles from Sofidel's UK Leicestershire base, and dating back to the Domesday Book, Martinshaw is set across 103 hectares and is a home to wildlife — including 270 species of moth.
The Woodland Trust has been working to restore the site to its former glory for the past 40 years. Removing plantation conifers and thinning the tree canopy has allowed woodland flora and fauna to regenerate and flourish. The woodcock, mistle thrush and gold crest are some of the bird species found in the wood, and plants like the wood anemone and eared sallow have returned to the site.
David Logan, site manager at Martinshaw Wood, said all the work of the past 40 years is paying off. "The decades of restoration work have created a thriving haven for wildlife," he said. "It means we can offer a welcoming green space for our local communities who come here to benefit from nature's remedy — to walk through the woodland, or cycle or horse-ride along the bridleway. There's even a local orienteering club based here."