By JASON KINGSLEY
IF YOU'RE somehow unaware, Elon Musk and Mark Zuckerberg have tentatively agreed to fight one another at the Las Vegas Octagon.
At the time of writing, it's unclear whether the bout will go ahead — but it's got everyone thinking: How did we get here?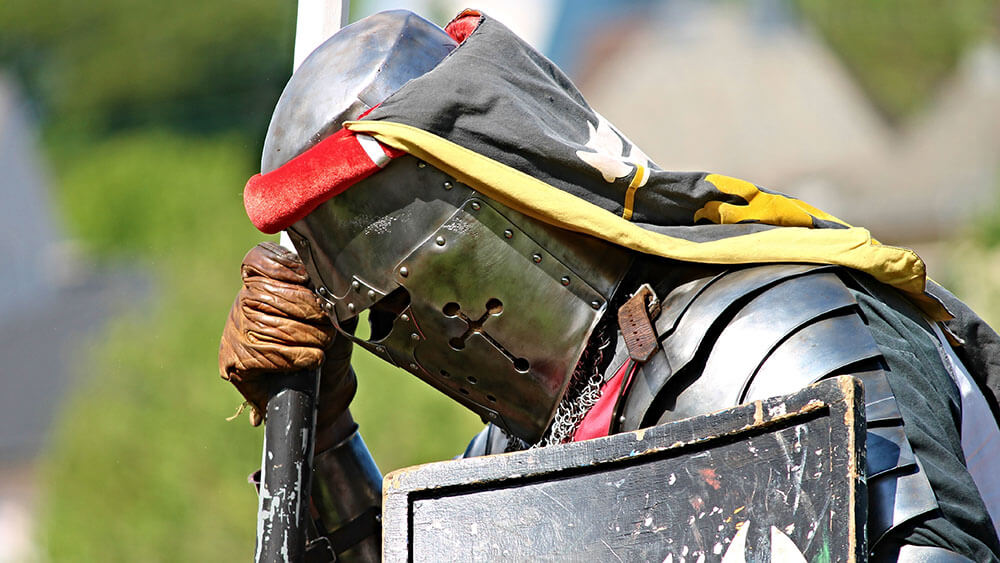 This certainly isn't an example of responsible leadership. The idea of a leader derives from the Old English word "lædan" meaning "to go before as a guide". It's not about asserting dominance, it's about honour, respect, and decisiveness. It's about chivalry.
By that, I mean the Knightly Code of Chivalry. The Medieval moral system provides a general framework for approaching life's challenges. I've always been interested in this period of history, and I think this code can be applied to modern-day business.
A few general ideas can help you to lead your business (and your life) like a knight.
Practise patience. Take a step back and look at the bigger picture, rather than making an impulsive decision. In business terms, that opportunistic acquisition may look great now — but it could cause problems down the line if not properly thought-through.
Find your quest. Rather than a bid to find the Holy Grail or the Ark of the Covenant, it's about knowing yourself. The quest for anything reveals frailties to be worked on. What you're questing for is to build a version of yourself.
Adopt the warrior ethos. This may be what Musk and Zuckerberg are trying to do. Knights went to war over what they believed in, and in business that's essential. Some people are toxic — it's important to fight for the right reasons, to know your strategy, and to understand what you're walking into, and why.
Show temperance. It's crucial to not make rash decisions. Knights practised the principle of moderation, which could be translated into not overextending the business. It's better to spread risk and have a portfolio of potential revenue streams rather than gamble on one deal.
Demonstrate wisdom. In Medieval times, this was called "sagacity". The best business is done by helping others to achieve their aims. If you understand the motivations of your partners, you can engineer a resolution that feels like both parties have gained ground, which is both honourable and will mean a better future business relationship.
Winston Churchill said "history is the greatest teacher". Looking at the past can help us move forward. My company, Rebellion, didn't become a multi-million-pound business overnight. It's not been easy, but by remaining true to our values and fundamental principles, we've survived two recessions and a global pandemic.
I see the chivalric code as a business strategy that gives a set of guidelines and I advise other leaders to find a similar framework that helps them stay true to themselves, their partners, and ultimately their business.
Jason Kingsley is CEO of Rebellion; his book, Leading the Rebellion, is out now