By PETER GOULD
The long awaited New Normal brings with it challenges and changes that are having immediate and profound effects on business.
Many industries were affected by lockdowns, and the world moved online. Corporate events, exhibitions and conferences became less immersive and many were left longing for the buzz of pre-pandemic events.
This dearth of face-to-face interaction did bring to light the value of virtual reality (VR) tech. It offers a "more human" online experience in a shared setting — and the metaverse adds new benefits.
Companies can now welcome guests via VR, with true-to-life digital twins. The metaverse and VR technology maintain the convenience of remote working while providing a degree of human interaction and engagement.
VR has removed barriers of travel and time, and the metaverse recognises no borders, no passports, and no pandemics. Events can unite like-minded people from around the world, and businesses can reap the benefits of Web3 technology.
Businesses have come to rely heavily on UCaaS platforms; Zoom alone has an average of 350 million daily meeting participants. Increased exposure to such platforms, including Teams, Google Meets and the rest has resulted in "Zoom Fatigue" at many workplaces. Tiredness, burnout, decreased productivity and a disengaged workforce come from the intensity and duration of video calls and online meetings.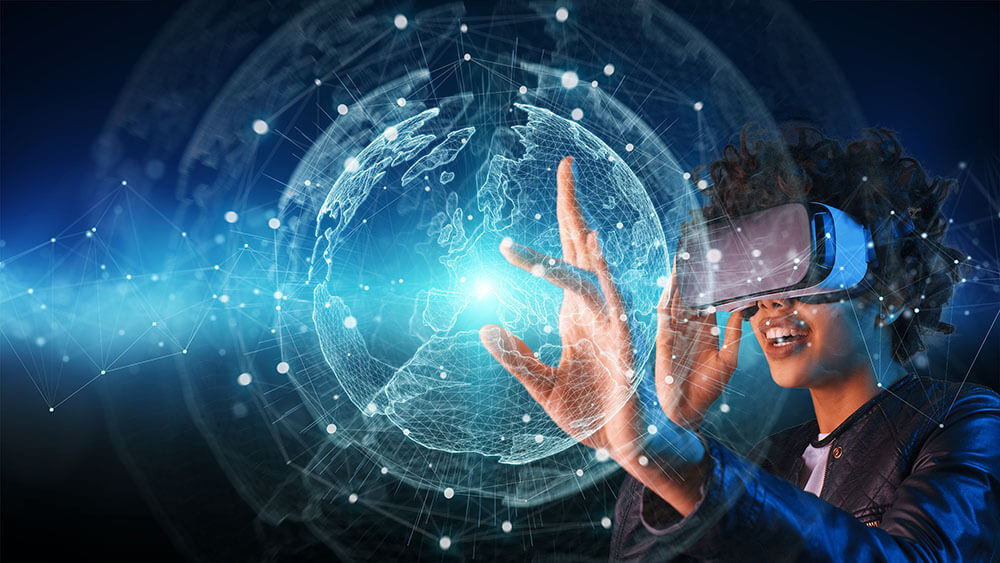 VR meetings enable participants to feel "present" in the same space. Through Web3 tech, meeting in the metaverse enables businesses to combat Zoom Fatigue and reengage their teams.
Networking possibilities have been revolutionised by Web3, too. The technology reaches beyond the potential of online calls — and even real-world events.
Online events can be tailored through global data collection, guiding groups that personalise user experiences and allow relevant meet-ups in the virtual space.
Through guest-managed options, delegates can be introduced to others with similar interests and objectives. Each time a guest attends, their activities are tracked and converted into data.
VR's major shake-up will create more inclusive meetings and events, where people from anywhere will be able to attend any event. Web3 technology provides a true-to-life meeting experience, advancing online networking.
Organisations will no longer be confined; virtual spaces are scalable and can be branded as exact replicas of the physical space. Virtual guests will all get the same experience.
On a purely aesthetic level, organisations will be able to personalise their virtual space and dedicate it to their brand.
Collateral that comes with an in-person event — branded screens, backdrops, uniforms, pamphlets — can happen at a fraction of the cost and environmental impact.
These advances allow businesses to work towards net-zero emissions targets. Events conducted via the metaverse reduce physical travel and allow businesses to practise more sustainable habits.
Forward-thinking businesses are getting on board. Wearable technology and the metaverse are likely to become as much a part of our daily lives as the internet.
The business benefits of embracing the metaverse will continue to grow — with the foundational aim to prioritise people, planet, and time.
Peter Gould is CEO of RendezVerse