KFIC was established in early 2000s as a Kuwaiti Shareholding Company, primarily operating in the financial services sector.
The company's driving forces are its shareholders, management team and employees — who believe in the future of KFIC and who strive continuously to succeed in a challenging and evolving business environment. "I believe that they see us a force that will bring change, exhibit core value and corporate responsibility in our approach," said CEO Tareq Mishari Al Bahar.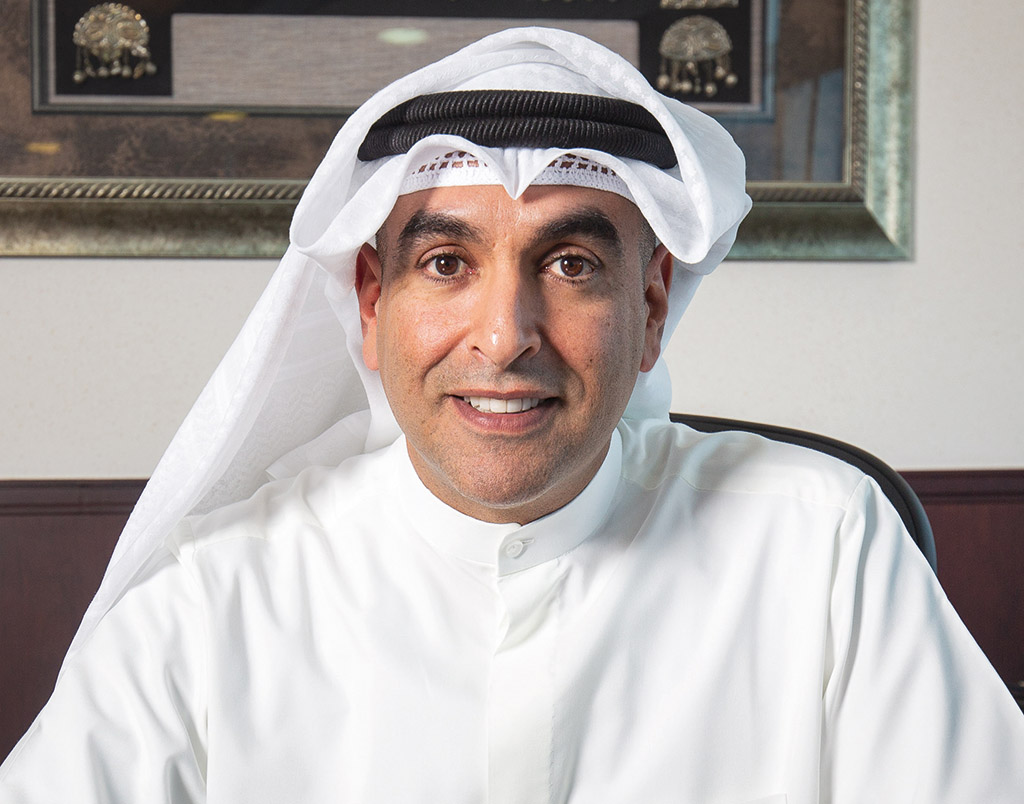 KFIC has established itself as a premier financial and investment institution in a world still struggling after the 2008 economic meltdown. This has been achieved through its robust business approach and strategy, including an effective restructuring plan that paved way for its success. "We have been able to taste the glory, because of the immense strength our team — and of course the continuous support of our shareholders, who believed in the KFIC's future and potential."
KFIC's main operations are run from the head office in Al Arabia Tower in Kuwait City, with two branches in Al Rai Industrial Area and Qureen (west of the Abu Fatira Area).
When it comes to a business vision, Al Bahar says the main aim is to ensure business conduct with the highest level of professionalism and ethical practices. "We work within a corporate governance framework, aligning all our activities to applicable regulatory requirements including corporate governance standards, best practices, internal policies, systems and controls."
The expectations of customers around the world is constantly changing, and those customers seek a company which understands changes in their needs, and in market behaviour. KFIC provides relevant solutions and investment advice. "It is crucial that such services are provided with utmost care, transparency without obstructing any ethical barriers," Al Bahar says.
"Our mission is to play a crucial role in the provision of financing solutions and investment services in Kuwait and the GCC Countries, to meet the exponential need of its growing customers."
Experience in the field and in overcoming the hurdles of the economic crisis has helped KFIC to stay ahead. "I can certainly say that we have the knowledge and know-how that helps us think outside the box for solutions, and diversify and widen the horizon of our services to meet our customers' expectations."
The company vision focuses on building sustainable business practice, which incorporates good governance and factors that challenge the socio-economic environment. "We strongly believe this aspect adds value to our stakeholders, and to ourselves as a 'responsible entity'. That's why we have incorporated them within our policies including HR policies and product development." That includes the funding of the SME sector, as well as across KFIC operations, through customer relations, the use of recyclable materials, energy saving and waste reduction.
Corporate governance practices are an integral part of business activities. KFIC's board of directors has set a conservative policy that was transformed into a governance system prior to the issuance of related laws and legislation. The executive management implemented this policy with great efficiency, turning KFIC into one of the few Kuwaiti companies to develop an official corporate governance structure with voluntary compliance.
That is a reflection of the company's value system and encompasses its culture, policies, and relationships with stakeholders, says Al Bahar. "Integrity and transparency are key to our corporate governance practices and performance, and ensure that we serve and protect the interests of our stakeholders."
KFIC operates in the financial sector, with the focus on providing end-to-end financial solutions, including investment management and advisory services that meet customer needs by leveraging local and international experience — as well as through its efficient team and strong network.
KFIC's services fall under four key segments:
Financing — consumer and commercial loans in Kuwait and other GCC countries in compliance with Sharia principles
Asset management — portfolio management and custody services for clients, as well as management of mutual funds
Investment and Corporate Finance — investment management, alternative investment and advisory services
Financial Brokerage and online trading for instruments, including equities, FX, and derivatives.
Mutadawil.com is KFIC's leading trading service. It represents a one-stop-shop for investors and traders. For 10 consecutive years, Mutadawil has been building electronic access trading technology that delivers advantages to traders, investors and institutions in the MENA region.
KFIC has a licence to provide financial lending services, and to act as an investment company. "This has granted us an opportunity to widen our service horizon that can benefit our clientele, a key strength for KFIC."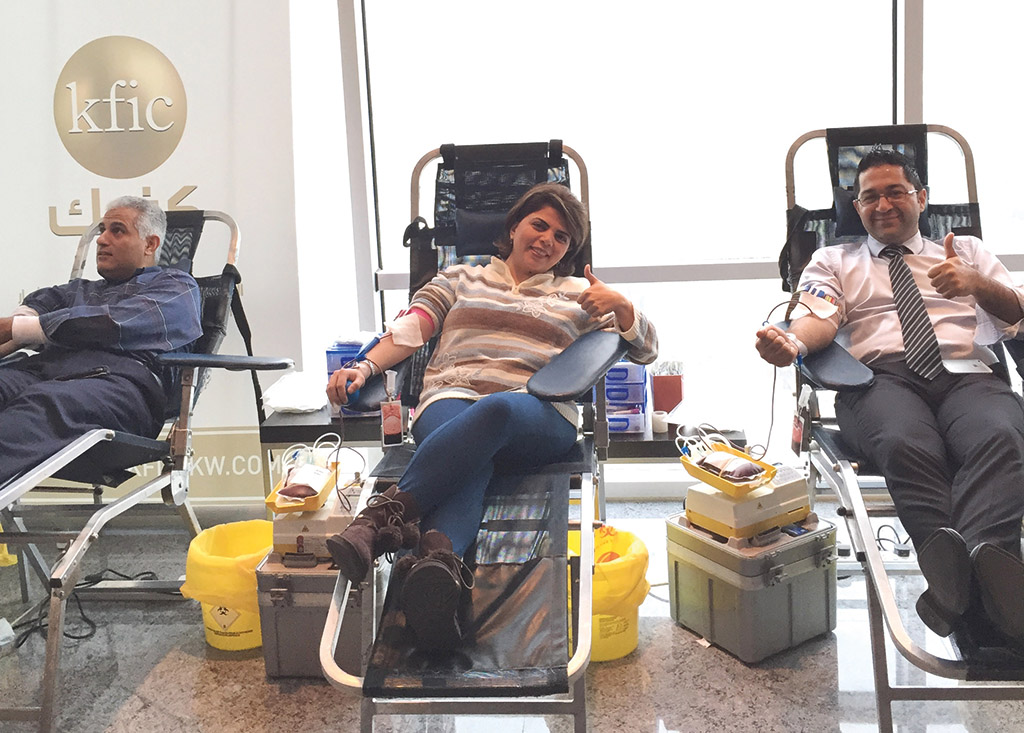 The company is committed to achieving sustainable development for society and the economy in general, as well as for its employees. It has a policy of social responsibility to ensure contribution to the achievement of sustainable economic and social development.
Hiring people who wish to positively contribute to the society is key, says Al Bahar. One of KFIC's aims is to have a core "Green Team" to encourage employees to contribute to, and implement, sustainability initiatives. Initiatives include recycling and engaging in volunteer programmes. Some of these ideas come from employees.
The company's Green Building Initiative is geared to provide sustainable, resource-efficient buildings, concepts becoming popular in the GCC. "We are looking to move into one such building, which will open in the near future," said Al Bahar. The green building saves energy by introducing open spaces that reduce the use of lights. Training and induction programmes emphasise the importance of saving energy.
The goal is to be completely a paperless office environment. "It's challenging of course, as we do have old-school clients who may need paper documents. To reduce the impact, we have been using a 'Document Management Software' that has significantly reduced internal use of paper."
KFIC also runs an annual recycling programme and uses multifunction printers that decreases its carbon footprint by using less energy, fewer supplies and office space. The company is in the aggregate industry for road construction; the company researched and fitted suitable air filters to reduce air pollution.
One of the biggest challenges KFIC faced was during the economic crisis in 2008. "We became the first company that offered debt-to-equity swap. This was possible thanks to the support of our lenders and shareholders, and the core skill and experience of our management team."
The market is growing, and Kuwait has its vision set for 2030: encouraging new players in the market, local or international. Opening Kuwait's business environment is great for the economy and will be a challenging encounter. "The change in market dynamics is foreseeable and will be one of our greatest challenges," the CEO says.
"We are prepared to be ahead of the game and so constantly revisit our strategies to adapt and respond to any changes in the market dynamics. By doing so we pave way for healthy competition and encourage innovative solutions."
People are a cornerstone of KFIC's success. "We encourage our team to bring their innovation to the table. This has provided them with a forum to speak for change. Our members of the board are constantly looking out for new changes."
Profit-making is a goal, but only one of KFIC's ambitions. "We aim to make our investments in places that matter, giving a sense of responsibility, shared by our investors too. We receive several investment opportunities daily, apart from our criteria related to financial matters, we assess the nature of the investments and its impacts to the economy/environment, directly or indirectly."
KFIC intends to create a fund to encourage budding entrepreneurs and innovators, an initiative that has a direct correlation to the welfare of society, and one that would positively impact economic growth. There are high risks inherent in such investments, but "that is the risk we are willing to take," says Al Bahar. "Our success is a trophy that wouldn't have been possible without KFIC's board, shareholders and employees."
KFIC embraces SDG goals proposed in the UN's 2030 agenda, such as impact of investments, gender equality, support for economic growth, clean energy and climate action. "Small changes can make a big difference. We can't resolve all the problems, but we can at least focus on what we can eliminate in small fractions. This is what everyone should aim at."